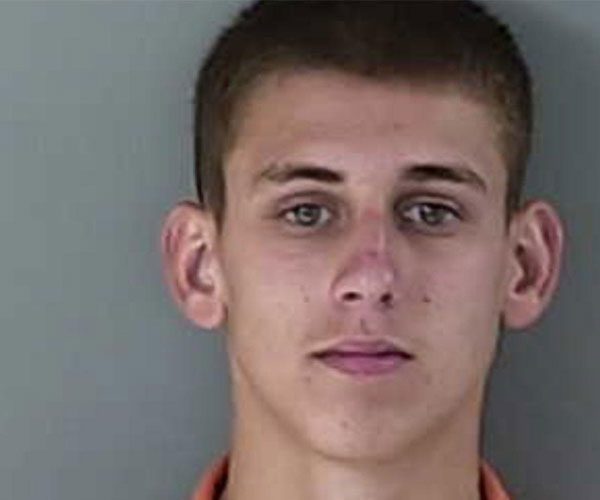 The news has been filled lately with stories of rape and punishment given to the rapist that does not seem to fit the crime. The latest story concerns Cody Herrera, 19, of Twin Falls, Idaho, who was convicted of the statutory rape of a 14-year-old girl. In March 2016, Herrera pleaded guilty to the charge and faced sentencing last week before District Court Judge Randy Stoker.
According to court and police documents, Herrera was 17 at the time he met his victim around Thanksgiving in 2014. The victim told Herrera that she was 16 and the pair began regularly seeing one another. The girl's mother found out about the relationship and contacted Herrera and his mother to inform them that she was 14 and not allowed to date. Despite the warning, the pair still continued seeing one another. On March 2, 2015, he snuck into her bedroom and the two planned to watch a movie, according to the victim. But she stated Herrera soon began touching her in intimate places and took off both of their clothes and the two had sex even though she told him to stop.
At first, the victim did not tell her parents because she was afraid of what would happen if they found out, court documents said. Once her mother found out, Herrera admitted to the girl's mother he knew the girl was underage and told the mother he didn't want to go to jail, where he would be raped and stabbed for what he did. He was later arrested for the assault.
At his sentencing last week, the judge sentenced Herrera to 5-15 years in prison, but he suspended the sentence for a one-year "rider program." If the unmarried Herrera completes the program, he'll be released on probation, which requires celibacy unless he weds. Judge Randy Stoker stated to Herrera, "If you're ever on probation with this court, a condition of that will be you will not have sexual relations with anyone except who you're married to if you're married."
Stoker felt the strange probation condition was needed because Herrera told investigators he's had 34 sexual partners.