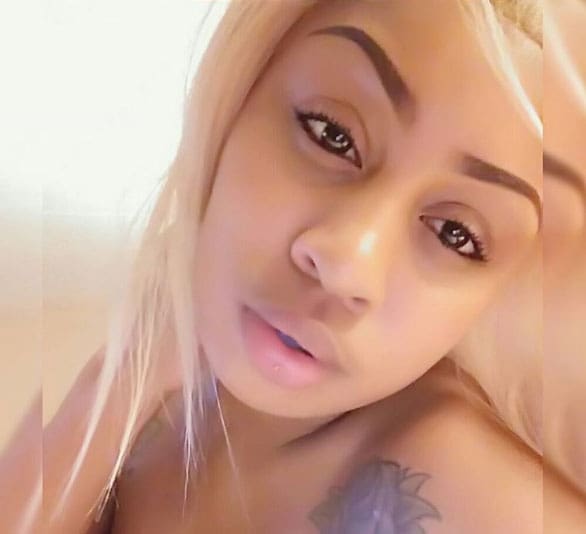 Florida woman Brittney Jones decided to take the ratchet road to fame after posting a sex act on Twitter.  Nothing new for many, but the location of her activity now has police looking for her and the man she performed oral sex on.
The incident occurred at the Duval County Courthouse in Jacksonville while she was awaiting a court appearance on charges of possession of drug paraphernalia, smuggling contraband into jail and violation of probation. While a man identified as Jeremiah Robinson was sitting on a bench outside a courtroom in an empty hallway, Jones opens his pants and is seen performing oral sex. After she posted the video, she posted on Twitter, "Had so much fun in court today. Found a way to get my charges dropped. Ssssh Don't tell." The video has since been deleted; however, her Twitter page is full of sexually explicit videos of her in various sex acts.
Police are now seeking both Jones and Robinson on charges of an unnatural and lascivious act. The pair is aware of the charges but is not cooperating with police. The family of Jones, who has a young son, stated to media that they have been aware of her activities for several years and have asked her to stop. Her father David Jones said that he wasn't ashamed of his daughter's action but he was disappointed.
The sensation of her fame has apparently delighted Jones, who has described herself as a media whore. Jones has several explicit videos on the adult website Pornhub and has a Twitter following of over 39K. She posted to her Facebook account, "To all the news channels following me on Facebook. I know for a fact your reading this, so I will let all of your now; I will only do an interview with the highest bidder. Shoot me a price."