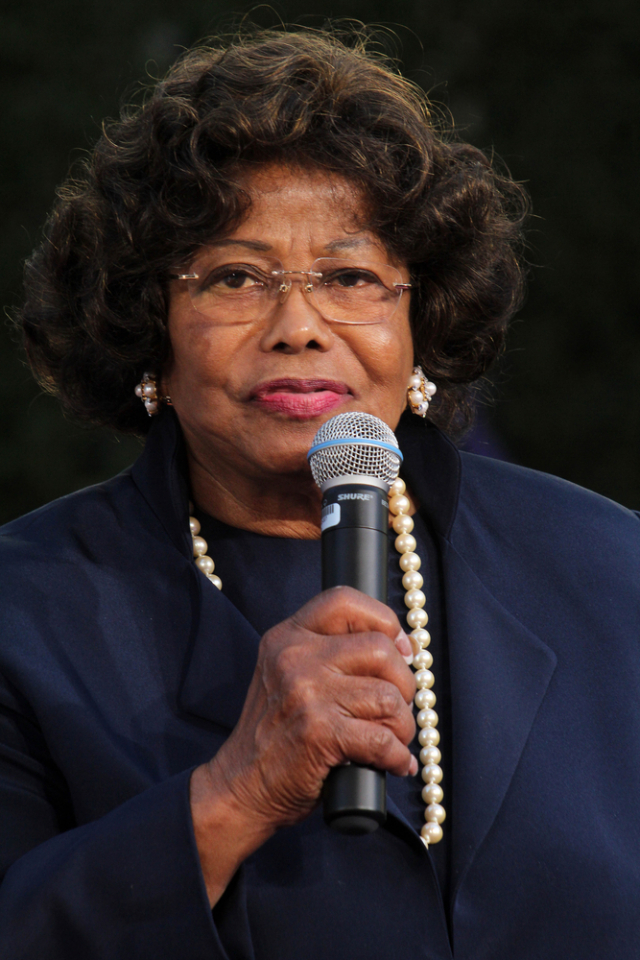 Michael Jackson's mother, Katherine Jackson is claiming a loved one abused her.
According to the 83-year-old Jackson, she's the victim of years of mental abuse at the hands of her nephew and driver, Trent Lamar Jackson. In fact, the maltreatment has become so extreme, that Jackson fears going home, multiple outlets report.
In a series of legal documents recently filed in a Los Angeles court, the Jackson family matriarch goes as far as to call Trent an "abusive con man" who is manipulating her to "assume control of her finances," in an alleged attempt to silence her and estrange her from her family. Trent lives rent-free in her guest house.
As for the financial abuse in question, the documents go on to allege that Jackson — her nephew through marriage — has accessed her bank accounts without her permission, used credit cards for personal purchases (without authorization), and subjected her to years of mental abuse that has left Jackson "in a constant state of fear and confusion," People reports.
Though Jackson says she's tried to fire her nephew and ordered him to vacate the premises, indefinitely, he refused. Instead, the situation has forced Jackson to find refuge with her daughter, Janet Jackson, in London, as docs state she is "afraid to go home with Trent there" and "fears he could physically harm her for terminating him."
According to media reports, a judge has granted Jackson a restraining order, in addition to orders forcing Trent to move out of the guest house and surrender all keys, passwords and combinations to the property. Trent is to stay clear of Jackson — 100 yards — until their hearing, which has been scheduled for March 1, where some of Jackson's children are anticipated to testify on her behalf.
Though little is known about Jackson's nephew. According to reports, (prior to his firing on Feb. 3), he made nearly six-figures as a driver for Jackson.