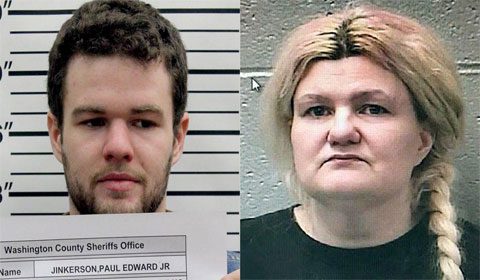 Police have made two arrests in the death of KKK Imperial Wizard Frank Ancona of the Traditionalist American Knights of the Ku Klux Klan, whose body was found over the weekend. Ancona was reported missing by his wife, Malissa Ancona, and his job after he failed to show for work. His wife told police that he went out of town on a business trip, packed his clothes and guns, then stated that he was planning to divorce her upon returning. Ancona's body was discovered next to his car by a family on a fishing trip at a local river.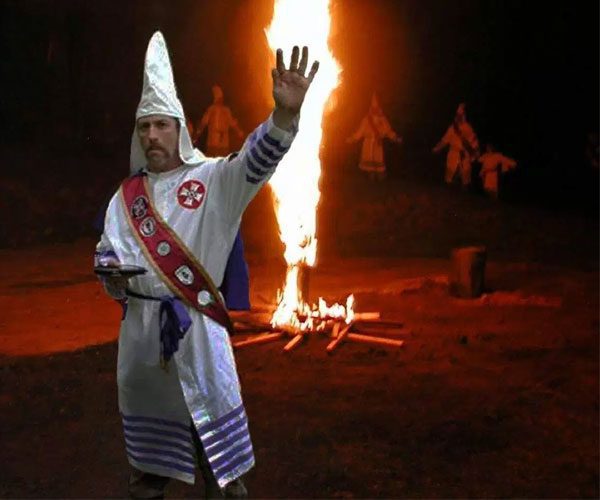 When an investigator went to the Ancona home in of Leadwood near St. Louis, Missouri, Malissa Ancona did not want to let him into the house. After explaining it was a murder investigation and thinking that the body was in the home he was allowed entry. The officer noticed a safe had been pried open and Melissa Ancona had not reported a robbery. She also said that the couple had been arguing and it had reached the point of divorce. She also posted to Facebook after her husband left she was seeking a roommate to share the house. Investigators also spoke to Frank Ancona's place of employment and they stated they did not send him out of town and his phone was going straight to voice mail.
Police questioned Malissa Ancona and her son Paul Jenkinson and a vile murder plot unfolded. It turned out the pair had been planning the murder of Frank Ancona for weeks. On Thursday of last week, Jenkinson shot his sleeping stepfather in the head with a 9mm pistol and also a blast from a shotgun. Malissa Ancona then helped her son clean up the crime scene, they then staged his car and body at Big River in a nearby county. Both weapons were recovered from the water in two different spots, one in another county. His death had nothing to do with his KKK activities, according to the prosecutor's office. The pair now faces first-degree murder charges, tampering with physical evidence and abandonment of a corpse.