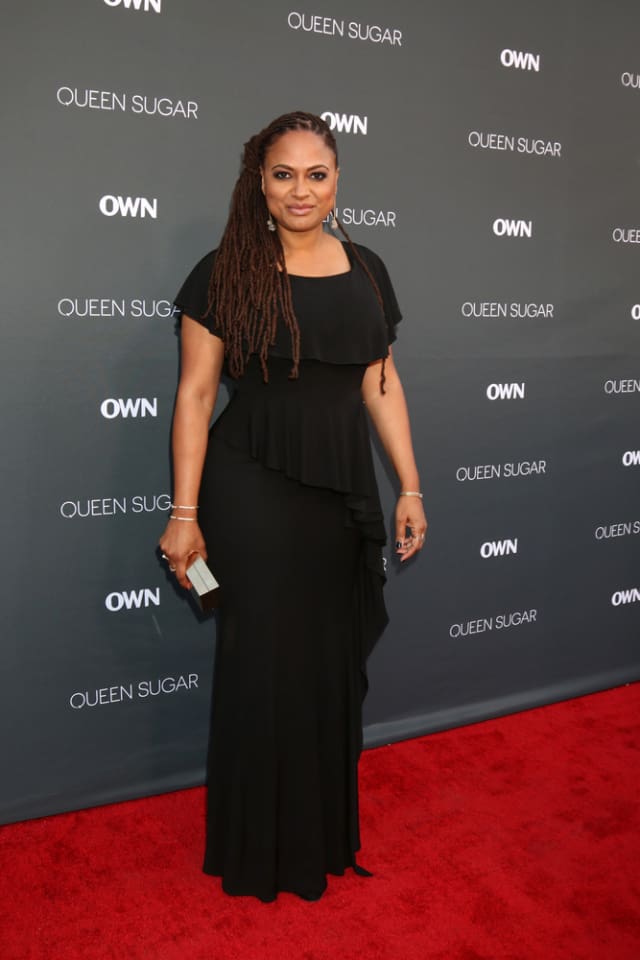 Ava DuVernay is currently filming her $100 million Disney movie, A Wrinkle in Time, that's sure to be a blockbuster and stars Storm Reid, Oprah Winfrey and Reese Witherspoon, to name a few. While on set, she took the time to interview with The Hollywood Reporter where she dropped nuggets about women and people of color in Hollywood, awards season and if Academy Awards matter.
Here are interview highlights:
"We can applaud this year's Oscar nominations, and we should. It's a beautiful year, and it will be even more beautiful when there are Latino, Asian-American, Native American, people with disabilities [represented]."

"On A Wrinkle in Time, you step on our set you see the whole world — women and men of all colors, shapes, sizes, creeds, cultures and faiths working together on this story."

"I'm often applauded for the all-women directorial team on 'Queen Sugar' or for my crews, which are always very inclusive. But don't applaud me for doing the right thing — talk to the folks at 'Game of Thrones,' who've only hired one woman to direct in the last three years."

"…the first Black woman to win Sundance, the first Black woman nominated for director at the Golden Globes, the first African American woman to be nominated for a documentary feature Oscar, or the first to make a $100 million film, all of those firsts to me are bittersweet because my mind immediately goes to the women before me who should've been those firsts — not could've, who should've…"

"…walk in ready for it, to fight for your stories, to recognize that the traditional walls are collapsing, that the old system is on its last legs, that there are new ways to create material, to distribute material, to amplify your material, there's no one stopping you. What you really have to interrogate is what do you want: Do you want to tell your story or do you want to be famous and win an Academy Award? 'Cause those are two different things. There's nothing stopping you anymore from telling your story."
Read the interview in its entirety.