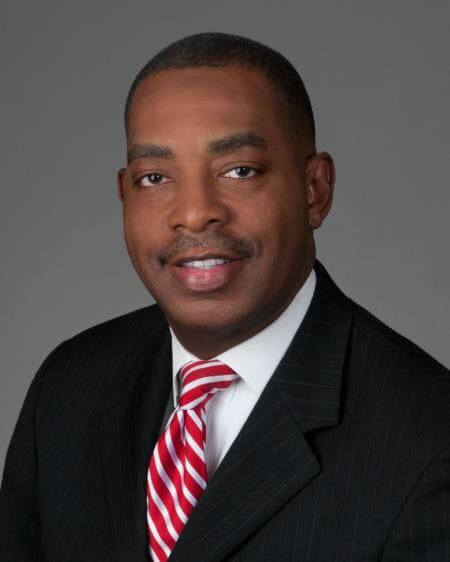 Atlanta has been a city that has enjoyed decades of Black leadership in city hall, from the election of its first Black mayor, Maynard Jackson to its current mayor, Kasim Reed. But the years of power have not been without controversy and arrests. Now the city is once again embroiled in a bribery and corruption scandal that has caused the FBI to step in and a powerful city administrator is now under investigation.
The most recent person to be implicated is the head of the city's Procurement Division, Adam L. Smith, a well-respected individual who is also a graduate of Morehouse College, and Georgetown Law School. As head of procurement, Smith oversaw billions of dollars in contracts. Smith was escorted out of Atlanta City Hall and his computer and office records were seized by the FBI on Tuesday, Feb. 21, however, he has not been charged with a crime. It's all a part of a bribery scandal in which contractors paid $1M to individuals in order to get city construction projects. The city released a statement that reads in part "The city of Atlanta announced today that Adam Smith, chief procurement officer, has been relieved of his duties effective immediately … Chief counsel Angela Hinton will serve as interim chief procurement officer until a permanent replacement is named."
This is a devastating blow, not only for Smith but for Atlanta as a whole which has seen unprecedented growth and business.
This is not the first time Atlanta has been caught in a corruption scandal. In 2004, former Mayor Bill Campbell was indicted on federal charges of racketeering, bribery and wire fraud. The charges came from a five-year federal investigation into possible corruption during his tenure as mayor. Campbell was later acquitted on all charges related to the indictments; however, on March 10, 2006, a federal jury convicted him on three counts of tax evasion. Campbell was sentenced to 30 months in prison for the three counts of tax evasion. He was also ordered to serve a year on probation, pay a $6,000 fine, and pay more than $60,000 in back taxes. He was released from prison in 2008.
So far, two of the city's largest contractors, Elvin "E.R." Mitchell Jr. and Charles P. Richards Jr., have pleaded guilty to paying bribe money for influence in city contracts and are cooperating with the FBI in its investigation. The investigation into the scandal got very ugly when Mitchell reported that someone threw a cinderblock into his home with the warning "ER keep your mouth shut" and left dead rats around his residence. A suspect with high-level ties to City Hall was arrested over the incident.
Mayor Kasim Reed has stated publically that he is not involved in the scandal and commented that the city administration is large and he was not aware of the illegal activity in the procurement division.
The U.S. Attorney's Office has said the Atlanta scheme occurred from 2010 to 2015, all under Reed's administration. It is during this time also that the new Mercedes-Benz Stadium was being constructed in the heart of downtown Atlanta as the new home of the Atlanta Falcons. Overall city officials are silent about the investigation by the FBI and it is unknown whether indictments will target persons in the mayor's office or the mayor.