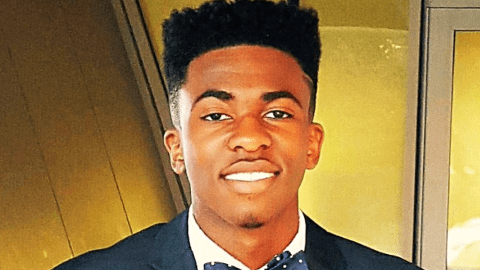 Jon Johnson is a seasoned, social entrepreneur and innovative educator. Through his businesses and award-winning nonprofits, Johnson strives to help his peers by creating job opportunities. Through his business iEducate, Johnson has successfully implemented the peer learning focused tutorial service into his community. The company has created high-paying jobs for students who have the ability to help their peers attain their educational goals. The program's adoption in Johnson's local school and community has led to high student achievement and improvement in their academic careers.
Serving as one of the founders and executive directors of the nonprofit Nonstop Leadership Group, Johnson helps teens become positive change-makers in their communities through civic engagement, entrepreneurship, and youth empowerment. This program has successfully launched several award-winning teen businesses and organizations that have attracted state and national recognition. In fact, three of the members have been recognized as one of the Top 20 Youth Leaders in the state of Georgia.
Rolling out caught up with the young entrepreneur to gain insight on what inspires him daily, skills sets that are critical for future business leaders, and goal setting.
What inspires you to show up for work every day?
As I walk into the classroom or a tutorial appointment, the mere possibility of me being able to change my peer's opinion on an academic subject in a positive manner helps me to rise up and out of the bed in the morning. Helping my peers to see education as a tool to help them to reach their goals, both academically-related and career-related, motivates me to be persistent and persevere. I realize that I am not only tutoring my peers in academic matters, but I am simultaneously tutoring my peers in preparation for life.
Describe the skills you think will be essential to future business leaders and innovators.
Since specific, tangible skill sets change with time, such as needing to know how to build a computer one day or how to change a tire the next day, A skill set that will bear the test of time will be the skill of remaining stable, functional, and comfortable in times of extreme uncomfortably. As Dr. King says, "The ultimate measure of a man is not where he stands in moments of comfort and convenience, but where he stands at times of challenge and controversy."
Define innovative methods you apply to your business and life.
Having a completely teenage workforce is different from other businesses and also, paying higher than the typical minimum wage salary would set us apart from the rest. At iEducate, we learned that we must treat our employees in the best way and be able to support them so that they can continue to grow and thrive.
In addition, iEducate's personalized learning methods that cater to each individual student directly apply to my life. For the majority of my educational career, I was subject to monotonous educational methods that did not accommodate my personal learning style, making it extremely difficult for me to grasps concepts. Therefore, by incorporating my struggles into a program to serve as another baseline to help our peers through our program, we would like to say that we are proud to constantly work towards further perfecting our craft.
Please describe the goal-setting methods and metrics you use to evaluate your success.
We track our success through student feedback and student output. Student feedback includes grade reports and their personal opinions about their experience. Student output includes their work in the community, school/athletic involvement, or entrepreneurial work. By monitoring these two simple, yet powerful factors, we can measure the effectiveness of our program through a more holistic approach to education.
Name three books that changed your outlook on life and that you recommend to others.
10% Entrepreneur – Patrick McGinnis
Faith It Until You Make It – Erica Dias
Contagious – Jonah Berger
Based on what you do in the community, what does community success mean to you?
Community success means everything. I would say that most people underestimate the issues faced by members of their own community. Those issues are usually overlooked and dismissed to address issues elsewhere that may not have the same significance but may carry more grandeur. This has especially happened in communities in Atlanta where illiteracy is a pressing issue that has solidified the school to prison pipeline.