The global impact of Fifth Harmony is real. Don't believe me, just conduct a quick Google search of their fan clubs, and what you'll find is a devoted, passionate base of followers from all walks of life. Such is the life of international pop stars. That journey to stardom, however, isn't as exciting. It's fraught with real-life decisions that have the ability to make or break a career.
As the lone African American member of Fifth Harmony, Normani Kordei probably understands that more than anyone. But this story isn't about race. It's about a young woman who is on the verge of some of the biggest decisions of her life.
With more Fifth Harmony albums on the horizon, as well as a turn on "Dancing With the Stars," and her own solo endeavors, the next steps for Kordei are critical. With such weight on her shoulders, the New Orleans native sat down to give perhaps her most open interview to date.
We've had a chance to kind of chat briefly on set, and you mentioned your background: Houston, New Orleans. You've got to tell me how those cities played a part in you wanting to pursue music.
I'm originally from New Orleans, Louisiana, and I just feel like it's something that always been inside of me. … There, we have a lot of instruments and there's so much culture and history, and things that you can educate yourself on when it comes to music. There's a sense of soul and you can feel the energy. Anytime you're in New Orleans, it's kind of just like a family. I remember being young in the backseat when my grandma would take me to school, and I would be literally singing and belting out Tina Turner at 3 years old.
When did you and your family know that you actually had something special?
Well, to be completely honest, reflecting on myself, then I did not have confidence in myself at all. I know that music made me feel a type of way. It made me feel special and warm, and it made me feel like my voice was being heard. But I was not confident in my craft, and I know my parents really encouraged me to keep working at it and that I could be anything I wanted to be. I was always really hard on myself. I would have performances and go back and just nitpick every single thing … I actually auditioned [for] a show called "The X-Factor USA" in 2012, and I would make the biggest excuses like, "Oh no, I'm not going to make it anyway." And my mom was like, "Why don't you just go and try?" So I said OK. I didn't expect to get anything out of it, and now I'm probably in one of the biggest girl groups of all time. I could never repay my parents for always pushing me and believing in me as much as they did.
You talk about 2012 like it was years ago.
It feels like years ago. I promise you. I've been in the industry now for about four and a half to five years — like really invested in it. I've learned so much; I've been through so many different things. It's not only taught me about music, but it's taught me about who I am as a person in certain situations that I have to deal with that I probably wouldn't have been able to deal with before … I feel like I'm not 20 years old, I'm like a 35-year old. Not saying that's old, but I feel older than I am.
Is it difficult to have personal goals only to then have to shift that focus to accommodate other people?
I would definitely say that being in a group was an adjustment. We auditioned for "X Factor" as solo artists, meaning we had the mentality of pursuing a career individually. But ever since I was little, I looked up to Destiny's Child so much; I looked up to the Spice Girls and En Vogue. A piece of me wanted to be in a girl group … I think that it's taught me to learn people, and just be respectful …
How's the creative dynamic in the group and what can we expect music wise, now that the writing is coming from a perspective of four?
The dynamic of the group is still strong, we have seen each other at our highest points and our lowest. … You will definitely get a new sense of who we are, and that is stepping into womanhood.
We've been talking a lot about just the toxic environment the internet can be. I've noticed that just like with any group, people have their favorites. Does that kind of seep into the mentality where you feel like you're trying to be the best out of the four?
I mean everybody is ultimately going to have their favorite, but it doesn't affect the dynamic that we have because we know each other personally. … I wouldn't necessarily say that I feel [like it's a] competition with the other girls when it comes to who's the favorite because people will relate to me for certain things, people relate to Dinah for different things, people relate to Lauren, and so forth …
You mentioned that you guys started off on this path wanting to be solo artists, and then you were brought together. What would your solo project sound like?
I'm actually really excited to figure that out, as well, just because I've been in a group for five years now. I know who I am, and I know what I have to offer. It's definitely more R&B and more soul because we're generally pop [and] urban. But I definitely have more soul than I've been given the opportunity to showcase and offer. I kind of have to take pieces of myself to fit what it is that radio wants.
How does that make you feel, knowing that you can't be yourself all the time?
I just feel like I haven't been able to showcase my full potential. I hate the fact that people can judge based on something that isn't fully given to them. Like this isn't the full product. This isn't all I have to offer, so don't judge based on this little piece of what you're given. I have so much in me that people don't even know, and I can't wait to offer it to them.
Are you ever frustrated that you can't share everything? I know that life is a process, and even as a solo artist, you couldn't share everything in one take, so you have to evolve.
Like you said, there's a process and there [are] learning lessons, and I think that as the years go by, growth happens. There's always room for growth. I feel like I'll never get to the point where I'm 100 percent happy with where I am with my career.
What can you make better?
For me, honestly, I think it's a mental game. I think that I need to recognize where I am. People kind of tell me sometimes, "Sometimes I even forget that you're in one of the biggest girl groups of all time; I forget that you're even famous," because I can be so normal. I'm that girl from New Orleans; I'm that girl from Houston; you would never know that I've been through what I've been through. So I think [it will be] me kind of stepping into "Normani Kordei," as opposed to just always being Normani.
So let's talk about 2017, since we're fully in it.  What are you looking forward to both personally and with Fifth Harmony?
So, 2017 with Fifth Harmony is going to be absolutely amazing. We've worked so hard. Looking back from 2012 up until now, we've had so much growth. We've been through so much and we've worked our butts off to get to where we are right now, and I just know that we have so much more to offer. I feel like 2016 was definitely a great year, and we kind of escalated and started moving up, but I feel like we haven't actually reached our full potential yet. I feel like in this year, it's definitely going to happen.
So how are you going to juggle Fifth Harmony and your solo pursuits?
… obviously, with the group being the number one priority, and me doing my own solo projects, I think that it's just about balance, keeping myself centered, and being happy and healthy. I also have an amazing team around me. It definitely helps when you have your mom on the road; I can't imagine doing this without her. She keeps me grounded and she keeps me sane.
How did joining the cast of "Dancing With the Stars" come about?
"Dancing With the Stars" is a show I always watched with my grandma, and it was one of my favorite shows, but more importantly one of her favorite shows. It was always captivating to see two people grow and have this journey with each other and maybe not win but come out stronger in the end.
This happened really quickly, there was a meeting and then a month later we had confirmation.
Are you mentally and physically ready for this challenge?
I definitely know that it is going to be tough; the mental and physical preparedness is going to come as we progress in the show, week by week. I am also going to be traveling so I have to be totally prepared all around.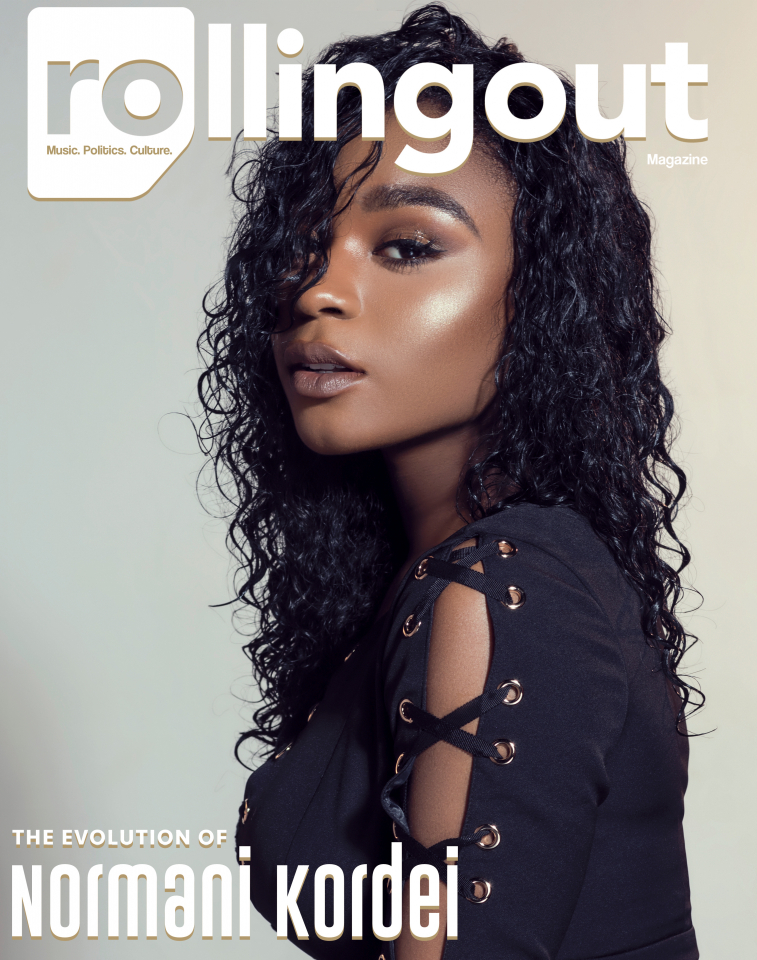 [cigallery]