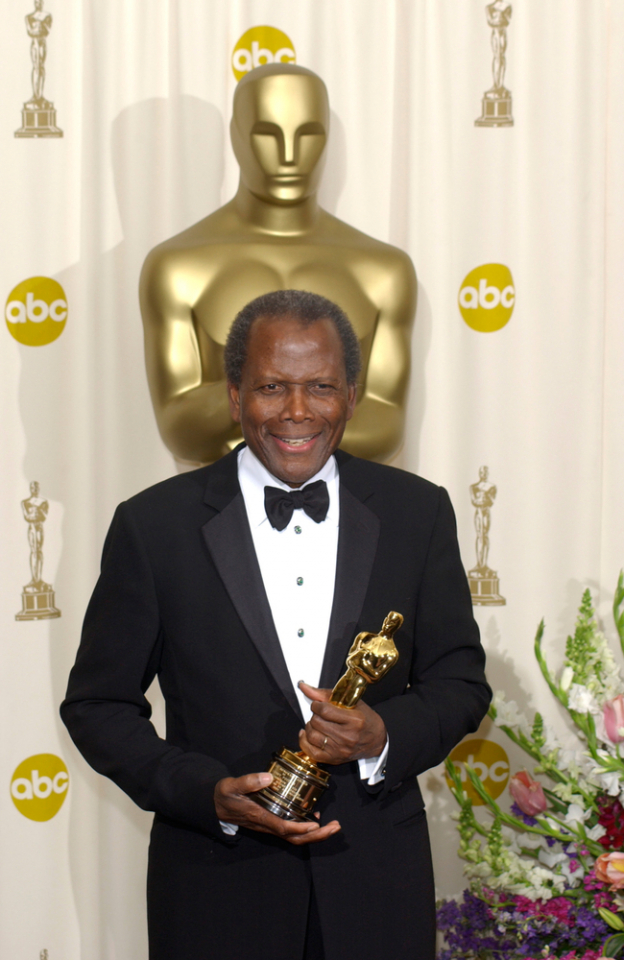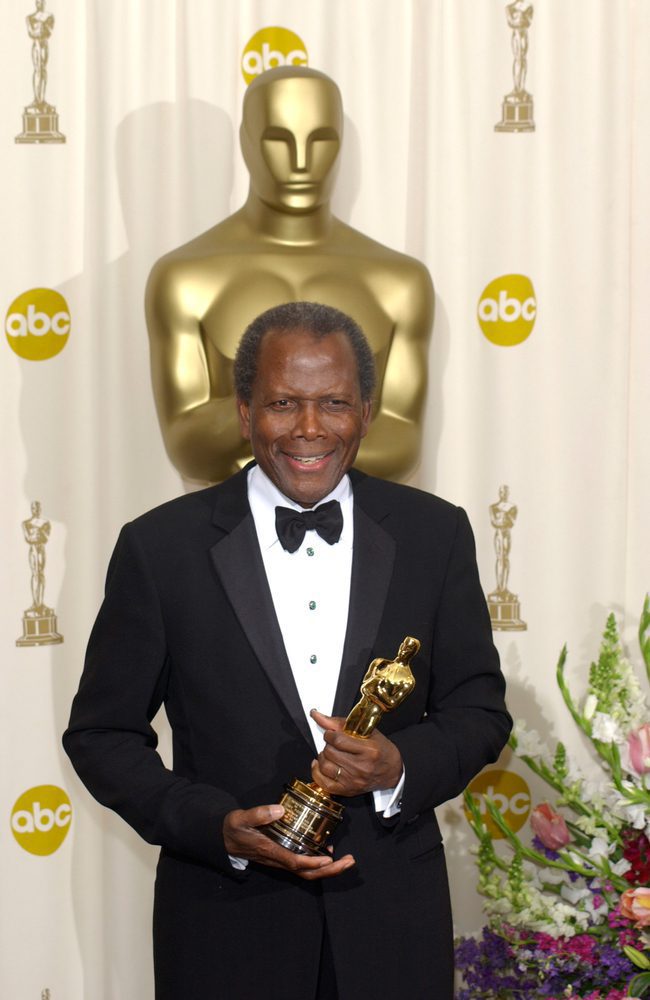 At age 90, legendary actor and Civil Rights activist Sydney Poitier (b. Feb. 20, 1927) is the oldest living Best Actor Oscar winner/ On April 13, 1964, Poitier became the first Bahamian and Black man to win the Academy Award for Best Actor for his role in Lilies of the Field (1963). Poitier plays Homer Smith, a construction worker who helps build a chapel.
Poitier also penned several books: This Life (1980), The Measure of a Man: A Spiritual Autobiography (2000), Life Beyond Measure (2008), Montaro Caine: A Novel (2013), which was his first novel. Among other accomplishments, he earned his second Academy Award "for his extraordinary performances and unique presence on the screen and for representing the industry with dignity, style and intelligence." It was the same night Denzel Washington (Training Day) became the second Black man to receive an Oscar for Best Actor.
Here are 10 empowering and impacting quotes from Poitier.
I never had an occasion to question color, therefore, I only saw myself as what I was… a human being.

When you walk with someone, something unspoken happens. Either you match their pace or they match yours.

I was the only Black person on the set. It was unusual for me to be in a circumstance in which every move I made was tantamount to representation of 18 million people.

So I had to be careful. I recognized the responsibility that, whether I liked it or not, I had to accept whatever the obligation was. That was to behave in a manner, to carry myself in such a professional way, as if there ever is a reflection, it's a positive one.

Child psychologists have demonstrated that our minds are actually constructed by these thousands of tiny interactions during the first few years of life. We aren't just what we're taught. It's what we experience during those early years – a smile here, a jarring sound there – that creates the pathways and connections of the brain. We put our kids to fifteen years of quick-cut advertising, passive television watching, and sadistic video games, and we expect to see emerge a new generation of calm, compassionate, and engaged human beings?

Okay listen, you think I'm so inconsequential? Then try this on for size. All those who see unworthiness when they look at me and are given thereby to denying me value – to you I say, I'm not talking about being as good as you. I hereby declare myself better than you.

A good deed here, a good deed there, a good thought here, a good comment there, all added up to my career in one way or another.

I've learned that I must find positive outlets for anger or it will destroy me. There is a certain anger: it reaches such intensity that to express it fully would require homicidal rage–self destructive, destroy the world rage–and its flame burns because the world is so unjust. I have to try to find a way to channel that anger to the positive, and the highest positive is forgiveness.

I was born two months early, and everyone had given up on me. But my mother insisted on my life.

Of all my father's teachings, the most enduring was the one about the true measure of a man. That true measure was how well he provided for his children, and it stuck with me as if it were etched in my brain.