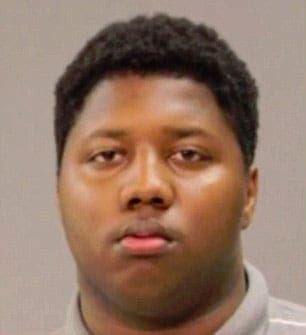 The spread of cell phones has led also to the spread of sex tapes. Many people across the country have recorded sexually explicit material for their own use or to share with others. However, there have been repeated instances where these tapes have come back to haunt celebrities and regular folks. There are even laws in some states to tackle the issue of "revenge porn," where a person is threatened that their actions on the tape will be released to the public. In Katy, Texas, Demario Hunter, 18, is now facing such charges for his despicable actions against a woman that has been sexually exploited.
According to court records, Hunter had sex with his ex-girlfriend, 19, and secretly recorded the encounter.  After the pair broke up, he told the woman that he would send the video to her 13-year-old sister unless she submitted to his demands. He exhorted her into having sex with three 15-year-old teens who were his cousins. The woman apparently drew the line when Hunter demanded that she have sex with another teenage cousin and contacted the police.
Hunter was arrested and charged with unlawful disclosure of intimate visual material, a charge which can carry up to a year in prison. But his lawyer has called Hunter's threats empty, in an unusual defense. Attorney Equator Turner claims that her client could not have sent the video as threatened because he had no cell phone service. She is quoted as stating, "It was only a poker threat. He didn't have the ability or the means to send off the threat. So, it was just saying that I would do it, but I don't have the ability to."
Turner later admitted that Hunter could have possibly downloaded the video by other means such as via computer and had the capability to send the video as threatened, but he did not. Hunter's bail for his actions was set at $5K.