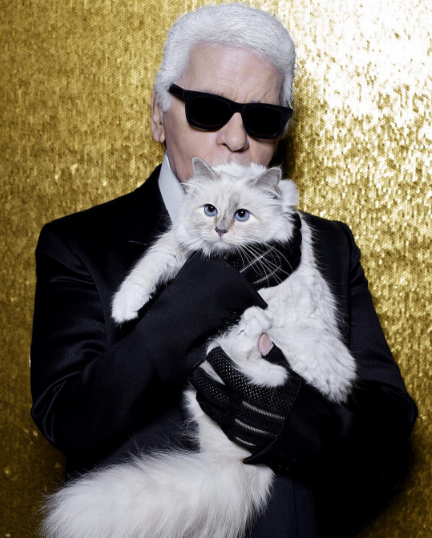 Karl Lagerfeld has a few words for Meryl Streep.
Just ahead of Sunday's 2017 Oscars, the outspoken designer takes aim at the Oscar-winning actress, calling her cheap after cancelling an order for a custom-made gown from his most recent couture collection. According to Lagerfeld, Streep had a change of heart when her team "found somebody who will pay us."
"I made a sketch, and we started to make the dress," Lagerfeld told WWD. Days later, Streep's team called stating "'Don't continue the dress. We found somebody who will pay us," he continued, before adding, "A genius actress, but cheapness also, no?"
Meanwhile, Streep's rep has denied all accusations, claiming that the story is "completely untrue," adding that the star "would NEVER wear anything in exchange for payment."
Of course, this isn't the first time the German head designer and creative director of Chanel, has delivered a few choice words for some of Hollywood's biggest stars. In 2012, Lagerfeld served as a guest editor for Paris' Metro newspaper, where he was asked his thoughts on singer Lana Del Rey.
"I prefer Adele and Florence Welch," he said. "But as a modern singer she is not bad. The thing at the moment is Adele. She is a little too fat, but she has a beautiful face and a divine voice." Lagerfeld later backpedaled on his comments following backlash, including criticism from Madonna, telling Metro, "I'd like to say to Adele that I am your biggest admirer. Sometimes when you take a sentence out of the article it changes the meaning of the thought."
"What I said was in relation to Lana Del Rey and the sentence has since been taken out of context from how it was originally published," he said. "I actually prefer Adele, she is my favorite singer and I am a great admirer of her. I lost over 30 kilos over 10 years ago and have kept it off. I know how it feels when the press is mean to you in regards to your appearance. Adele is a beautiful girl. She is the best. And I can't wait for her next CD."
Fast forward to 2013, and it appeared that Lagerfeld had not yet learned his lesson, telling CNN, "I never said that she was fat, I said that she was a little roundish; a little roundish is not fat. But for such a beautiful girl, after that she lost eight kilo [17.6 pounds] so I think the message was not that bad."
Then there was the infamous comment he made about Princess Diana in 2006. "She was pretty and she was sweet, but she was stupid," Lagerfeld told New York Magazine of the beloved late princess.
Oh, Karl …