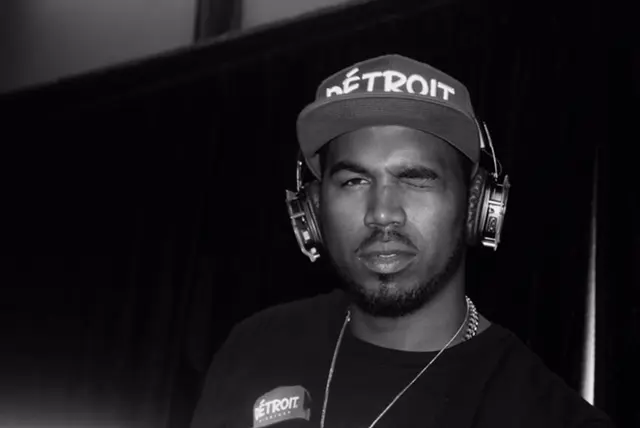 Photo credit: Chimere Sheffield
Three radio heavy hitters from Detroit, Atlanta and New York brought the latest approach to the entertainment scene in Detroit. Detroit 107.5's DJBJ, Atlanta 103.3's DJ Infamous, and "The Breakfast Club's" DJ Envy converged at the #TBT Live University Venture Roll In Silent Investor Disco Throwback Film and Concert. DJBJ and DJ Infamous spun the dopest live mixes during this silent skating affair at the historic Northland Skating Rink in Detroit on Feb. 23.
Presented by Randy Roberts and Ill Life Entertainment, the event was the Kickstarter fundraiser for Roberts' documentary, Buffed Up. It also featured performances from some of Detroit's hottest artists, including Neisha Neshae; and Zayion McCall and Zay Hilfigerrr of the viral dance hit "JuJu On That Beat." Partygoers skated through the arena enjoying the sounds in their headphones while mingling with hosts and comedians Stewe, Jackpot The Juice and Tattooman Paige.
So what exactly is a silent party? A quiet party (or a silent dance party) is a party without loud music; music is piped into the headphones worn by guests.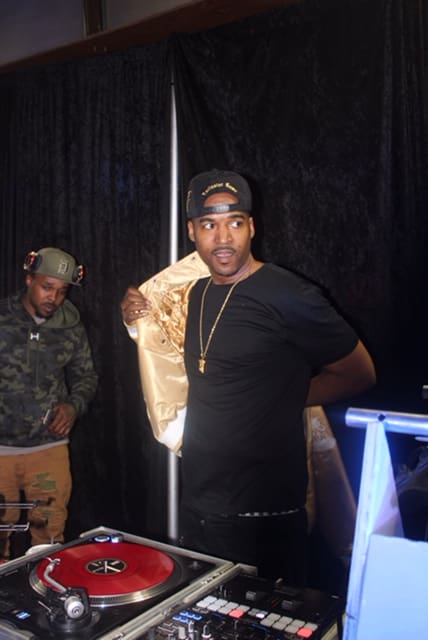 Photo credit: Chimere Sheffield
"I'm excited to hear their music. [There's] a lot of talent here in Detroit. I'm on my on tour right now, it's called the Run the Check up tour, which is what brought us here," said DJ Infamous.
Rolling out was able to catch up with DJ Envy during the excitement. Read what brought him to the D below: 

How did you become a part of Randy Roberts' function today? 
My manager came to me with the idea about a silent party in Detroit and I hopped right on it. I own some property here in Detroit so I saw it as no problem. It's all love here. I actually have to be right up after this and hit the radio station … it's all a part of the grind.
From witnessing the performances tonight and battling our hottest local DJ, what do you appreciate about Detroit's culture and today's music?

I enjoyed myself. The opportunity to be in an atmosphere of support from the the other DJs was great. Unfortunately, I didn't get to slip on a pair of skates tonight but it's all good. To see the support from one artist and DJ to another present this opportunity for the city is always a pleasure.

In 2017, what do you think the music game is missing? Do Detroit artists have what it takes to make it big? 
Detroit always has talent and there's never been a problem in that area. I think there could be more female artists for sure overall. Female empowerment in the music game is definitely missing right now, and that's what I'm looking for — that female MC.
Where can our readers find you?
Listen in every morning to "The Breakfast Club." Add @djenvy on all social media.