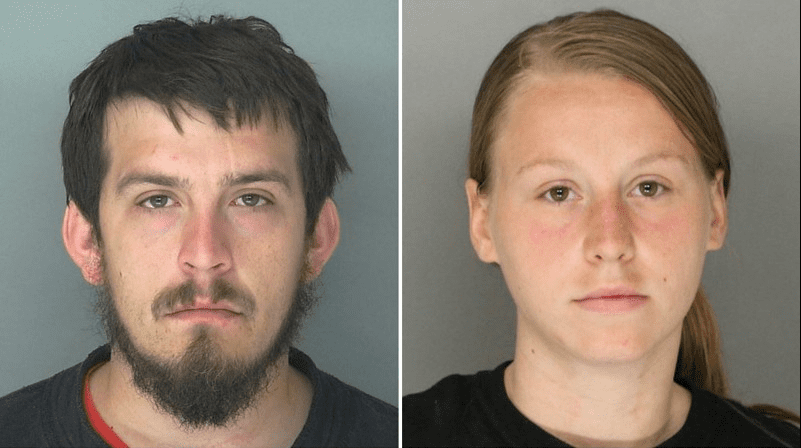 Racism is a product of hate; expressing it can now in Georgia be considered a crime.
In Douglas County, Georgia couple Jose Ismael Torres, 26, was sentenced to 20 years (13 to serve in prison) while Kayla Rae Norton, 25, was sentenced to 15 years (six to serve in prison) on Monday, February 27, 2016 for their roles in disrupting a birthday party for an eight-year-old Black boy. They terrorized the family using racial slurs, with Confederate flags and long handle guns in July 2015.
When handing down the sentences, Superior Court Judge William McClain called this a hate crime. "Their actions were motivated by racial hatred."
Torres and Norton, who have three children together, were among the group of 15 perpetrating the crime that violate Georgia street gang act when they went on a drunken intimidation spree through Douglas and Paulding counties on July 24 and July 25, 2015, in pickup trucks tricked out with Confederate battle flags – a common sight in Georgia's metro areas.
Georgia's Street Gang Terrorism and Prevention Act is defined in part "any organization, association, or group of three or more persons associated in fact, whether formal or informal, which engages in criminal gang activity… "Criminal gang activity" means the commission, attempted commission, conspiracy to commit, or solicitation, coercion, or intimidation of another person to commit any of the following offenses on or after July 1, 2006."
Torres and Norton were among the gang,  that referred to themselves as "Respect the Flag," who rode past an eight-year-old's birthday party in trucks carrying flags, screaming expletives and racial slurs, while threatening to kill them – adults and children. The savage ruse happened the next month after the Charleston church massacre, when Dylann Roof killed nine Christians, a pastor and his parishioners at Mother Emanuel AME Church.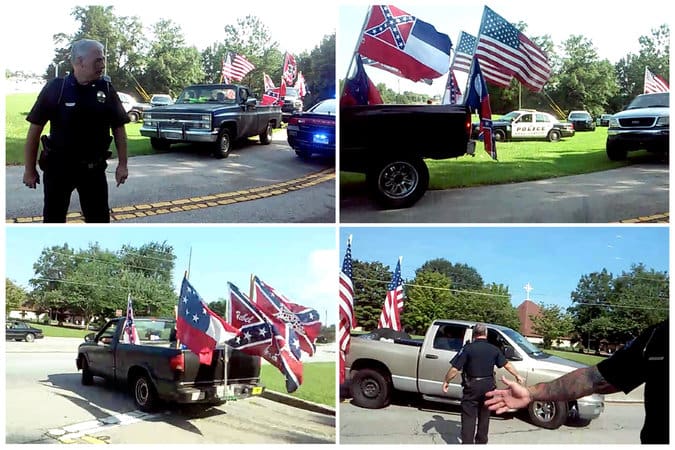 Torres pointed a gun at the famiy. Norton yelled demands and threats. They shouted that they would "kill y'all n––s" while waving the flags.
"I do accept responsibility for what I've done," Norton said tearfully in court to the family. "What happened to you is absolutely awful. From mother to mother, I cannot imagine having to explain what that word means. The worst decision I've ever made in my life was to not walk away when I had the chance."
Norton's victim, Hyesha Bryant, 34, who attended the party said in court, "I forgive all of you. I don't have any hate in my heart. Life is too short for that."
Norton was sentenced on one count of violating Georgia's street gang act and one count of making terroristic threats.
Torres was sentenced on three counts of aggravated assault with a deadly weapon, one count of terroristic threats and one count of violating the street gang act.
Four people were charged with felonies in total. Thomas Charles Summers and Lacey Paul Henderson II, had pleaded guilty to terroristic threat and battery charges, after taking a plea deal. Summers is serving four years in prison and Henderson is serving two.
Douglas County district attorney, Brian Fortner, a white Republican won the indictment of the 15 in October 2015. It marks the first time the Georgia street gang act was used to prosecute a Confederate heritage group in the Deep South.
Watch the video after the jump.