Zay Hilfigerrr makes you 'Juju On That Beat'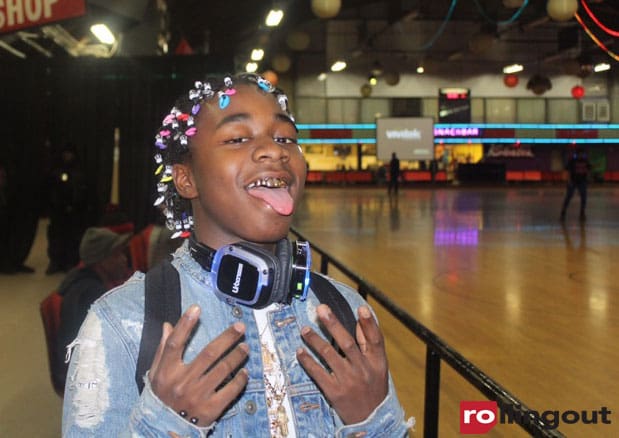 Photo Credit: Chimere Sheffield
Detroit teens Zay Hilfigerrr and Zayion McCall drop dope bars and beats on their infectious dance jam, "Juju On That Beat." The viral sensations have set YouTube on fire with over 150 million views, earning it a Kids' Choice Awards Favorite Music Video nomination. Rolling out recently joined the #Zaymovement and chopped it up with Hilfigerrr. Since he's on the cusp of megastar status, he only had a few minutes.
Tell us how you came up with the name, Zay Hilfigerrr?
I like Tommy Hilfiger and I just made that nickname [Zay] up.
How old are you? Are you in school?
I'm 16. I was [in school], but then I had to stop and now I'm home schooled.
How did you come up with the dance? 
I had the song in my head, it was easy. The lyrics, all of that — I was dancing in my head.
What did you think when your video went viral?
I was happy. It was fun waking up every day watching a different person dance to it.That's what I like.
Were you making videos before this?
Yeah, I've been on Instagram dancing for awhile. This just blew me up.
Do you write or produce your songs?
Sometimes I freestyle. I make the beat fresh from the dude who makes my beats. RJ Lamont makes my beats and then I go in and freestyle.
What are your future plans?
I'd like to make movies and I'm working on an EP; it's called Weirdo. I'm different, so I call myself weirdo. That's what everybody calls me, so I just roll with it. I want to keep growing and making everybody smile and be legendary.
Who are your inspirations?
Michael Jackson, Bobby Brown, New Edition, and mix it with Lil Uzi Vert. All those people.
Peep "Juju On That Beat" below. We bet you'll be "running man on that beat."
YouTube: The ZayNetwork