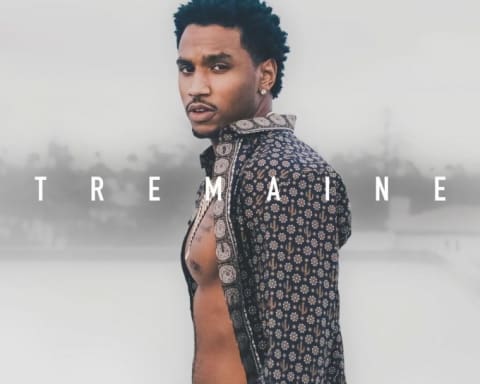 Just when the soundtrack for today's romance had almost been solidified by the Migos' cultural hit 'Bad and Boujee,' Trey Songz creeps back on the scene, playboy persona intact, submits his eighth album release "Tremaine" and suddenly R&B is revived or at least back to a heart monitor. Songz return couldn't be more timely as it has been pointed out numerous times, there are no new love songs currently playing on mainstream radio. If there are love songs streaming on iPods around the country, most likely those songs were not created in the last five years. Songz himself is guilty of abandoning the genre for its hip-hop counterpart as some of his most recent hits were mash-ups of hip-hop and pop featuring rappers and speaking more to the machismo of hip-hop than to the loving perspective of R&B.
Songz's hip-hop collaborations kept him relevant with younger fans but did very little to establish him as the stand alone sexy crooner he'd grown into since his 2004 debut I Gotta Make It. There were grumblings about him losing his spot as R&B has slowly but strategically disappeared from the urban musical landscape.
While Songz hasn't recently been in rotation, he has managed to be a trending topic since the beginning of 2017. Between rumors of beef with Keke Palmer, being put smack dab in the middle of the Remy Ma vs. Nicki Minaj "Shethergate" and a 13-second sex tape floating around the blogs, Trigga Trey found time to do an intimate meet and greet with fans in Atlanta. R&B's resident playboy explained he took two years working on his self-titled release in an effort to deliver a project  his fan base would appreciate. Disguised as a satirical interpretation of a dating reality show, Songz attempts to both express his definition of love and to poke fun at the way his generation is digesting love and relationships. Although the lyrical content may not be as heavy as the R&B of yesteryear, Songz stays true to character admitting through much of the album that he loves the company of beautiful women, but admitting he's learned that love is something much more substantial.
It's a lesson Songz's fans just may be open to hearing especially as it's wrapped in such a sonically gifted package. Songz vocals are arguably his best yet and while he does pay homage to his playboy reputation, there are several beautiful  ballads that remind you why you first fell in love with R&B and Trey Songz.