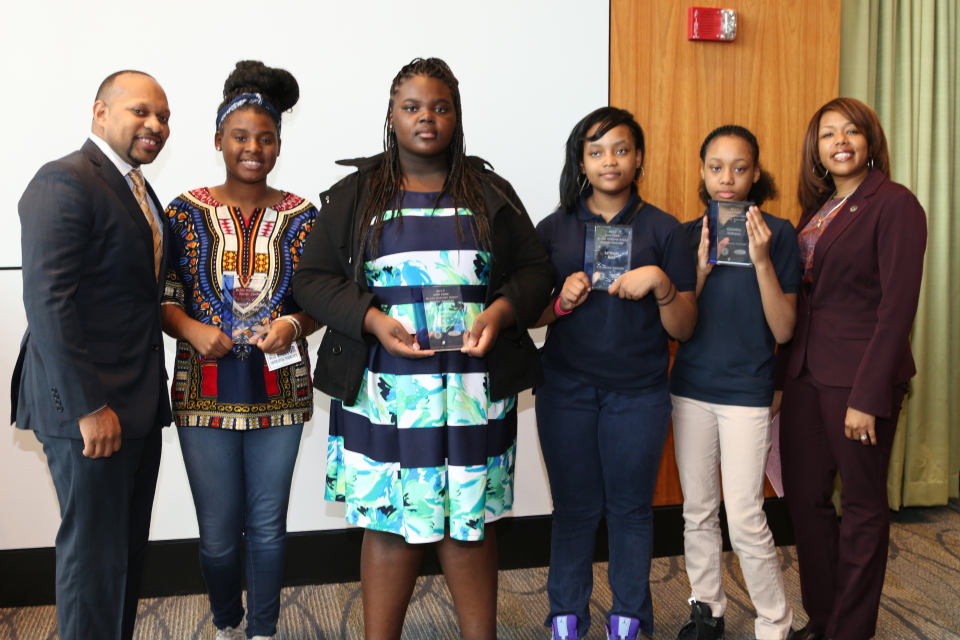 Committed to the development and enrichment of typically underserved communities, UAW-Ford has been and continues to be diligent in its efforts to give back to the community. In honor of Black History Month, UAW-Ford continued its community service initiative by debuting its poetry and writing contest for students ages 8-18. Children of active and retired UAW-Ford members were eligible to participate in the contest.This constructive writing competition has been able to challenge youth within the metro-Detroit community to examine why Black history makes their communities better, and express their ideas in the form of an essay or poem. Winners of the contest were selected Feb. 7 and announced on Feb. 15, 2017. The top 10 selected participants presented their piece live at an awards reception at the UAW-Ford National Program Centers Building on Tuesday, Feb. 28.
"We are pleased to invest in the communities that are most in need by providing resources and by working side-by-side with community members to ensure stronger neighborhoods are built," said Jimmy Settles, UAW-Ford vice president. "UAW-Ford is invested in helping to improve the quality of life for all people, and we must continue to reach our youth, who will carry forward the foundation we've set before them for generations to come."
Beyond its Black History Month writing competition, the company will also continue to serve the community by hosting its Saturday in the D program, which offers students a variety of extra and co-curricular activities they can participate in during the weekend at no cost to them or their families. As listed on SaturdayintheD.com, some of these classes include English, robotics, chess, academic games, dance, Zumba and photography.
UAW-Ford's initiatives to cultivate the youth of metro Detroit and other cities around the U.S. is admirable, offering our future leaders vital development and growth opportunities while keeping them off the streets and presenting them with a safe learning environment. In observance of Black History Month, UAW-Ford also recently sponsored its eighth annual Dr. Martin Luther King Jr. Legacy March in Detroit, serving as a reminder that black history is, and always will be an integral part of American history.