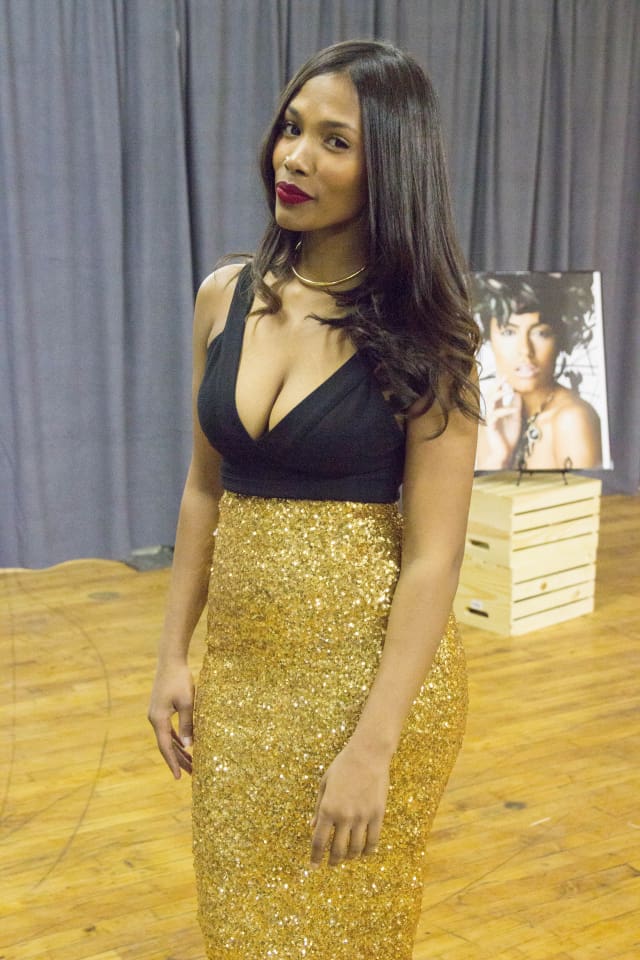 "Colorful cockroaches" is what an investor from ABC's "Shark Tank' called the lip colors before turning down Melissa Butler and Roscoe Spears' business idea on national television. Despite the rejection, Butler and Spears continued to market their vegan, gluten-free and paraben-free lipsticks and after five years of success, they celebrated with their supporters. Even actress Taraji P. Henson supported the Black-owned company by rocking the Crown Me plum purple lipstick to the AMAs.
Rolling out got the details from Butler about the highs and lows of her business.
What inspired you to become an entrepreneur? How was the Lip Bar birthed?
I grew up around my cousin who was a serial entrepreneur in Detroit. He owned a throwback jersey store at the mall and would go to different countries, find items and buy them, and bring them home to sell to people who lined up in the mall to purchase them. I was immediately inspired. I went to Florida A&M and studied finance and I wanted to make money. I moved to New York after college and worked on Wall Street for four years and realized this is not what I wanted. That inspiration kicked back in and I realized I wanted to become an entrepreneur, but I wasn't really passionate about anything and I wasn't really good at anything. I took a step back from life and noticed I was a product junky. I was that person who would try all the makeup products, all the hair care products, all the lip glosses; I was a brand junky. I started taking a holistic approach to my lifestyle. I changed the way I ate and read everything on products. I then noticed I couldn't find any natural or vegan makeup that wasn't boring and would allow me to express my personality. So I started making makeup in my kitchen for myself and then ding ding ding, this is my business. With my frustration from my job and the makeup industry, I didn't think people should have to compromise their health for beauty. I also didn't see much diverse imagery so this is why five years later I'm still doing this.
What year did you start The Lip Bar?
We launched Feb. 21, 2012, but I worked on The Lip Bar four years before it was released.
You recently celebrated the success of your 5-year-old business with an anniversary party?
Yes, and it was amazing! I did a speech thanking everyone for their support over the years and let the audience know of the new things we have in store for 2017. We had an awesome photo booth, champagne and a custom cocktail named after one of our best sellers Bawse Lady — the best red lip color you'll ever wear. We had it catered and women came and tried on makeup; everything was set up as a gallery so that people could see what The Lip Bar has been doing over the past few years. We mingled and everyone was happy and supportive. I just wanted everyone to know they are appreciated.
You and your partner appeared on "Shark Tank." Why did you choose that option?
People had been approaching me about "Shark Tank" for about a year before I watched the show. One day I was talking to my nephew about it and we decided to watch it and I was hooked so I applied.
What made you keep going with the business after the rejection by the "Shark Tank" investors?
I felt like they didn't acknowledge our business or care about it. A lot of people look at it as rejection or failure, but I look at it as a spring forward because it let me know how much they didn't understand. It made me realize that I needed to focus more on my audience. It made me go harder and I knew my business wasn't for everyone. This isn't for everyone. It's for the women who believe in diverse imagery and want to have natural, organic, and vegan products and want the best of both worlds. Seven million people watched the show and we got tons of exposure. We ended up building The Lip Bar Truck that they said was a bad idea. I'm grateful for "Shark Tank"; it changed the path of my career.
Tell us about the Lip Bar Truck.
The Lip Bar Truck is a mobile boutique and it is our answer to not being in stores. We built our own beauty counter and went on tour. We traveled to New York, Toronto, Detroit, Chicago, D.C., Philly, and an HBC tour. It's a glamorous cosmetic experience. On the bus, there [are] LED with mirrors and stools. It's a true experience where you can lounge and try on the products and purchase them on the truck. We do not do personal parties with the bus and our best time of the year is when it is warm; we usually use the bus for tours and events on a large scale.
Can we find your products in any stores?
My partner Roscoe Spears, who is the creative director, and I are working on some things for 2017, but as of right now, our products are found on the Target website and www.thelipbar.com. If you are local, you can find the products at the Detroit is the New Black store.
What advice do you have for the entrepreneur who may have faced rejection and wants to give up?
Rejection is great! Failure only makes you better. Take people's message and analyze it. Is it true? Is it something I can improve upon? What people say are tips for you. If what they say is not, that's fine. It gives you the opportunity to refine your message and your audience. If you're rejected you need to either fix some things or talk to a different audience. Rejection allows you to grow. Don't quit. You need growth. Keep going. Self-doubt is real, but keep going.
Photo credit: Lex Townsend Photography except where noted otherwise.