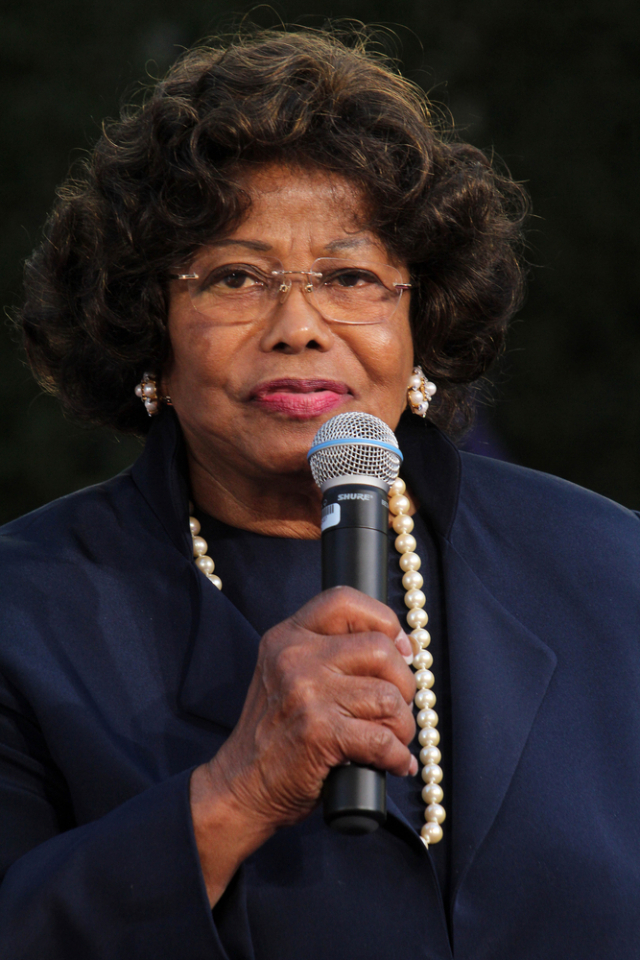 The plot thickens.
In case you missed it, just last month, Katherine Jackson came forward alleging abuse by the hands of a family member — her nephew through marriage, Trent Lamar Jackson. In court documents filed on February 8 in a Los Angeles courthouse, the Jackson family matriarch claimed both emotional and financial abuse, calling Trent an "abusive con man," who's been manipulating her to "assume control of her finances" — a move he mastered for quite some time by isolating her from her children.
Though Jackson claimed she attempted to fire her nephew, who both worked as her driver and resided in her guest home rent-free, the 83-year-old said he refused. She claims she had no choice but to file a restraining order on the grounds that she is "afraid to go home with Trent there" and "fears he could physically harm her for terminating him."
In early February, a judge granted Jackson a restraining order as well as issued orders forcing Trent to vacate the guest house, surrendering all keys, passwords and combinations to the property. Trent was also ordered to stay 100 yards clear of Jackson.
Now, it appears Jackson is seeking a permanent restraining order, alleging that her nephew is invading her privacy by using video surveillance to monitor private areas and tapping phone lines. "The only place I can try and have a private conversation is in my bathroom, pretending I am using the restroom so I can make a call," Jackson stated in a series of new documents, People reports.
"I needed a doctor, and he neglected my health needs," she continued in her declaration. "I have spoken to adult protective services in the past, but I have not had the strength or courage to follow through because Trent manipulates and bullies me into backing down. Trent … will speak harshly and make threats to me, or will cry and beg me to changed my mind. He knows I don't want to hurt anyone, especially family. I am extremely tired from the stress I am under due to Trent's constant manipulation of my life. I need peace and rest."
Two of Jackson's children, Jermaine and Rebbie, also filed statements of their own in defense of their beloved mother. "[Trent] makes her pay for everything for him, including airfare and vacations," Jermaine said in his declaration. "He has access to all her computers, bills, documents. My mother has no privacy, personally or in her business affairs."
Although Jackson was a no-show for their previously scheduled hearing for Wednesday, March 1 — she is currently in London with daughter Janet, where she is reportedly trying to de-stress from the situation — a judge has since granted her request and a follow-up hearing has been scheduled for March 23.