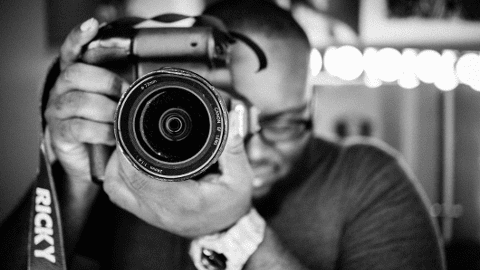 Photographer, world traveler, and artist Ricky Codio continues taking photography to the next level through visual artistry and bringing still images to life. The traveling photographer has worked on numerous high profile projects and with many of the biggest names across the sports and entertainment industries. The self-taught photographer and owner of MQ Factory is re-imaging photography and loving every minute of it.
Rolling out caught up with Codio to discuss what inspires him, why lifelong learning is important, and books that changed his life.
What inspires you to show up for work every day?
What inspires me to show up to work every day is my consistent need to improve myself and my craft. It's a luxury to do what I love for a living but it requires consistency.
Describe the future skill sets that you think will be essential to business leaders and innovators?
Teamwork, dedication and having an open mind.
Names three books that changed your outlook on life and that you recommend to others?
Step Into Greatness, My Mind is Wealthy, and The Monk Who Sold the His Ferrari.
Describe why lifelong learning is important to you?
I truly believe anyone can teach you and help you grow. With my business, technology is always changing every couple of years, so I am always learning and adapting.
Describe the voice of success that you hear in your head.
Never give up and never become comfortable.
What role does technology play in your daily life?
Technology plays a very big role in my life. My business is rooted in my different social media accounts, which also helps me connect with different artists and clients.
What software and technology tools have made the biggest difference in your life?
Photoshop, digital camera, and lightroom.
Describe your favorite vacation spot.
A place where the water is crystal clear, very sunny, and a nice breeze. My favorite place is the Bahamas.
If you could change one thing about yourself, what would it be?
Having more patience. As a business owner and artist, once an idea comes to mind I tend to want to execute it at that exact moment.