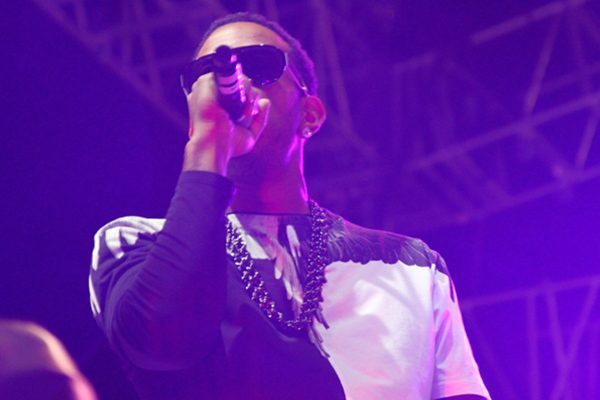 Day one of the "potless" The High Times U.S. Cannabis Cup Las Vegas at the Moapa Events Center, on the Moapa Indian Reservation along the Vally of Fire Highway and I-15 in Nevada, enjoyed a great turnout despite rumors of a federal raid. It was a day to celebrate Nevada's new recreational marijuana law as a of January 1, but U.S. Attorney Daniel Bogden sent a letter of intent to prosecute on February 16, 2017 to the Moapa Band of Paiutes, the Native American tribe, if smokers were caught enjoying the new law. Confused? Voters approved allowing adults to possess and use up to an ounce of marijuana, sans in casinos or public places.
Nothing could stop the thousands who showed up for the great food, music, live dancers, T-shirts, souvenirs and more. The festival commenced on Saturday, March 4 at noon. Vendors, food trucks and several crowd-swelling events took place on the dusty grounds. Backwoods Cigar set up a custom trailer where patrons signed-up for really cool giveaways. Local radio personalities met with listeners and fans. The High Times tent hosted a cooking competition. The activities were endless.
B. Real of Cypress Hill, aka Dr. Greenthumb, had the crowd super hyped as the night neared its end. Chicago's own Chief Keef and his clique showed Las Vegas how they do it, as they framed on that "gang s––". Ludacris took the crowd back to his early days, with the release of his classic hits like "Area Codes," and even the hit single Lil John and Usher, "Yeah." Concert footage can be seen on rolling out's Facebook page.
Cannabis Cup, the leading Marijuana trade show, has been going on since 1988 in Amsterdam. Other-weed friendly states that will enjoy the next events are California, SoCal and NorCal, and eventually in the Caribbean.