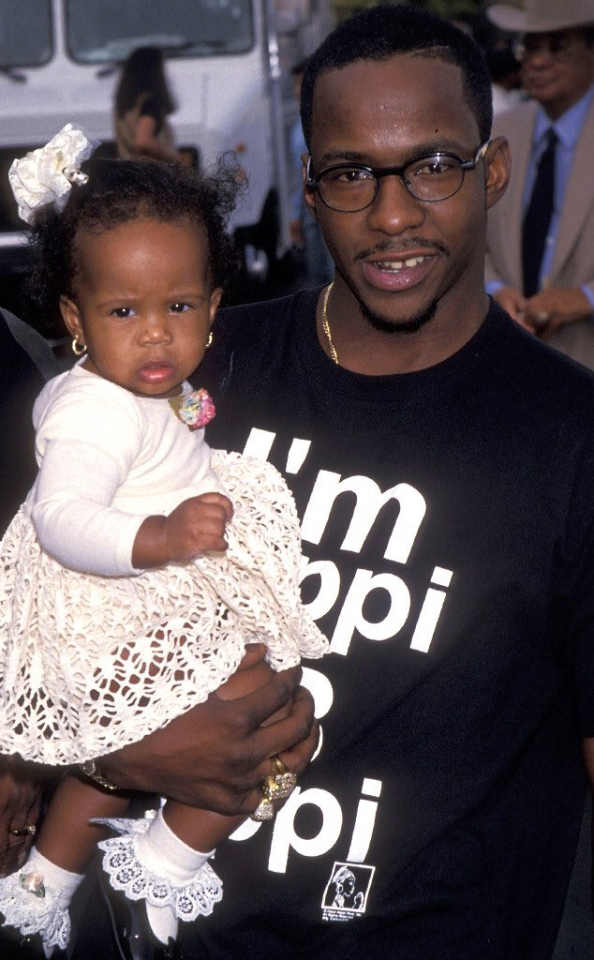 Bobby Brown pays tribute to his late daughter, Bobbi Kristina, on what would have been her 24th birthday.
The crooner shared a series of photos documenting Bobbi's life on social media, spanning from her childhood to adulthood. "TODAY WE CELEBRATE YOU BABY GIRL #BOBBIKRISTINABROWN," he tweeted, alongside a cheerful father-daughter snap.
TODAY WE CELEBRATE YOU BABY GIRL #BOBBIKRISTINABROWN pic.twitter.com/u58cfziq81

— BOBBY BROWN (@KingBobbyBrown) March 4, 2017
Meanwhile, Bobbi's longtime boyfriend, Nick Gordon, who is currently entangled in a grueling court battle with the Brown estate, opted for a simple celebration, tweeting "Happy Birthday," and signing off with an angel emoji.
Happy Birthday ??

— Nick Gordon (@Nickdgordon) March 4, 2017
Just two years ago, Brown died under hauntingly similar circumstances to that of her mother, Whitney Houston, who drowned in a bathtub in a Beverly Hills hotel room, in 2012. She was 48.
In July 2015, following six months in a medically-induced coma, after being found unresponsive in a bathtub in her Atlanta home, the aspiring singer, daughter of Houston and Brown left us. She was 22.
While at the time Gordon denied responsibility for her death, in November, he was found guilty and ordered to shell out more than $36 million to her family.
"I do know that Mr. Gordon will be unable to slander my daughter's name in the future or obtain any benefits from the use of Krissy's name," Brown said in a statement at the time. "Finally, I do need for the District Attorney's office to step up and begin the criminal prosecution of Mr. Gordon. The delay in that matter is of great concern to me and my family. We need for District Attorney Howard to act now."
Check out more photos from Brown's tribute in the gallery below.