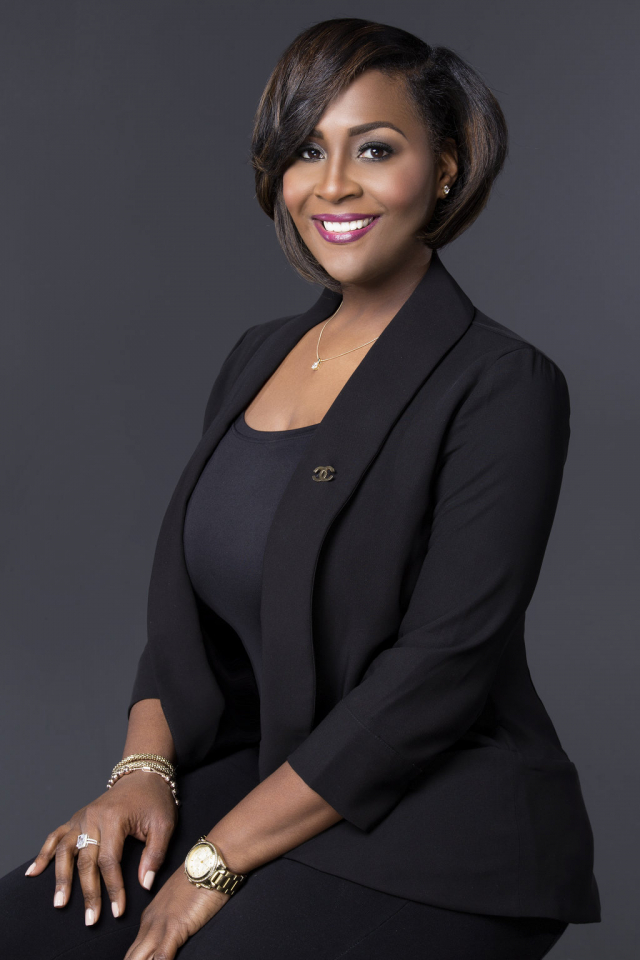 Lenise Williams is an IP attorney and business consultant who takes a special interest in advising entrepreneurs, assisting them with growing their businesses (strong personal branding, strategies, strategic partnerships, franchising, merger and acquisitions), increasing their bottom line and legally protecting their businesses. This protection can be in the form of copyright, trademark, patent and ensuring that proper legal agreements are in place.
A sought after speaker, she's penned two books, 31 Day Guide to Building a Personal Brand and She Conquered.
Here, she discusses pressing reset on her career, and going from being a public defender to an entrepreneur.
What attracted you to the legal profession?
I am an attorney, serial entrepreneur, author and speaker. I help entrepreneurs build and protect their brands through intellectual property law. Initially, I entered the legal profession because I wanted to have and impact and be able to help others. I thought I could fulfill this goal through providing services to spouses and children in domestic and criminal disputes. As I progressed in my career, I realized that my purpose was in a different sector. I realized my passion was in entrepreneurship and helping others reach their entrepreneurial goals the correct way.
What is your philosophy on the justice system?
When I was a newly licensed attorney, I was eager to help others obtain justice. While serving as a public defender in criminal court for many years, my faith in the justice system decreased. I have not completely lost faith in the system; however, things that I saw and experienced in court allowed me to see the justice system in a new light.
When did you first develop an interest in law and justice?
I grew up the daughter of a state trooper. I enjoyed watching him polish his brass and shine his shoes before he went to work. I admired what my father did for a living and was always intrigued by the police/legal lingo and his experiences. Knowing that there was a rule — and a defense — for everything was intriguing.
Describe your legal experiences. What have been some of your most significant moments as a lawyer?
I worked as a public defender and as a solo practitioner in my family law and personal injury firm. I built my firm from nothing into multiple six-figure businesses in a short period of time. I did this because I had not only a legal background, but also a keen business sense. However, after going through a divorce and my own personal battle with the court, I decided to re-evaluate my law practice. I was good at what I did, but I lost the passion. One of the most significant moments was when I decided to search for my passion and reinvent myself. I transitioned from the traditional practice of law to a practice in which I served entrepreneurs like myself.
Another significant moment was when I was invited by the United Nations to speak about female entrepreneurship in Marrakesh, Morocco, last year. That invitation was significant as it confirmed that I had indeed successfully reinvented myself. Although I felt I had knowledge on starting, operating and protecting businesses, I feared that considering my background in general law practice, that no one would take me seriously. Standing on the stage presenting in Morocco proved that I was walking in my purpose and still helping others — just in a different way than I imagined initially.
Describe your experience, if any, working in an urban environment.
Years ago as a public defender, I had to learn how to work with all types of different people. I worked with defendants from both suburbia and defendants from urban areas. I had to learn how to communicate effectively with both types of individuals. I mastered code switching. When I was around my defendants I talked to them like they were my friends. I used words, phrases, and slang that they used in order to make them feel comfortable and know that they could trust me. I became one of the most requested public defenders from the inmates because they knew that somehow I would be able to relate to them — or at least make them feel that way — and also successfully defend them.
Now as I work with entrepreneurs from all over the United States and from all different backgrounds, seasoned entrepreneurs, new entrepreneurs, large businesses, one-man operations, urban, suburban, etc., I meet them where they are. If big legal words aren't their thing, I won't use them. If they are the type that want or would appreciate large words or legal jargon then I use them. Part of being successful is knowing the best way to effectively get the same message across to different people.
Where did you go to college? How well did your college or university prepare you for the legal profession?
I attended Xavier University in Louisiana before attending Southern University Law Center. Xavier had a challenging curriculum and a no-nonsense policy. The university was not very large. Because the classes were smaller, professors were able to push students a bit harder. For the most part, everyone that was accepted into the university were good students. Being a nerd was actually the in thing. Being around good students pushed me to work harder as I did not want to be one of the few that did not perform well.
That work ethic and desire to excel followed me to law school.
How do you incorporate technology into your law practice? What qualities make for an effective lawyer?
My practice catered to entrepreneurs grew in a short amount of time. Soon, I had more clients and deadlines than I could manage. Implementing systems and online docketing software has allowed me to become more organized and effective. In addition, automating emails and social media has allowed me to market my services, but without spending lots of time on it. I also have international endeavors so incorporating Skype and Whatsapp for texting and international calls have been great resources.
In my opinion, an effective lawyer is a people person that is capable of dealing with all types of personalities, a good communicator and can handle the pressure and demands of multitasking. They also have to be able to handle doing something different everyday as no two cases are alike.
What advice would you offer a law student just beginning his or her career?
I would advise a law student to take as many different classes as possible. Of course there are subjects that are required, however when there is the option to select, selecting classes that may fall in the same specialty area is not a good idea in my opinion. A particular type of law at the time may seem very desirable to practice. However, once a graduate gets in the "real world" and works in that area day after day for many years they may get burned out — as myself and many other classmates have. Taking classes in other areas of law will allow a student to have more knowledge and be able to easily transition into something that is a better fit and can possibly provide a better quality of life.
Who would you like to emulate? Who are your role models?
Although they are fictional characters, I am a fan of Olivia Pope ("Scandal") and Annalise Keating ("How to Get Away With Murder"). Although I would not like to have the drama that the two of them experience, I admire the presence that they have on their respective TV shows. They walk into a room and are respected and people know they are going to handle business. I like how people come to them to fix problems no matter how big or how small and they fix it. I would like for people to bring me their business needs and for them to just know that I can fix it.
How do you stay current in your field?
I take mandatory continuing legal education courses. I also subscribe to an online service that constantly uploads lectures and webinars on intellectual property law. Also, as a lifelong learner I attend business seminars, conferences and read as much as I can. All the books I read are typically on business. I have actually written one of my own, titled 31 Day Guide to Building a Personal Brand.
How has technology affected your delivery of services?
There are so many do-it-yourself online services. There are services for trademarks, for drafting contracts, other legal pleadings and more. Attorneys now have to almost compete with these services that have convinced others that an attorney is not necessary. The technology has caused me to ensure I am not only delivering a quality service, but that I am also developing relationships. I must ensure that I am communicating and personally available [to do] things that a website cannot do.
Define a legal mind.
A legal mind is quite different from a legal education. A legal mind can look at a problem or a situation and analyze it. They can identify the dangers and in the alternative how the situation can work to the person's benefit. A legal education can help to create a good lawyer. A legal mind combined with a legal education creates a great lawyer.