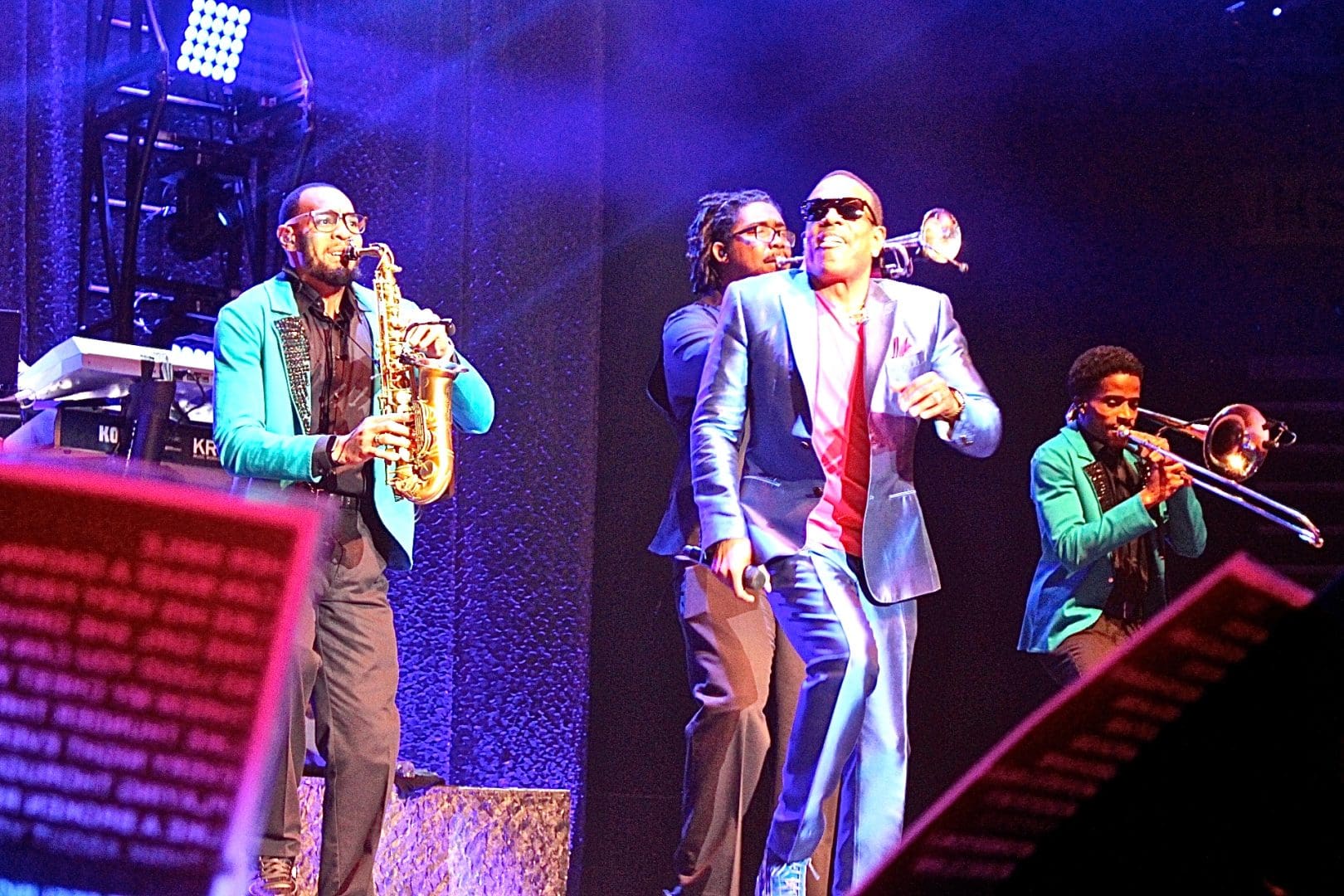 There's something about a Charlie Wilson tour announcement that makes a woman's heart skip a beat and a mystery charge shows up on a credit card. As I surveyed the sold-out crowd at Philips Arena, it seemed to be filled with people who were out with a significant other, or a close friend who agreed to dust off their dancing shoes and agree to a night filled with good times and great music. How does this 64-year-old man with "Dancing With the Stars" professional dance moves do this year after year?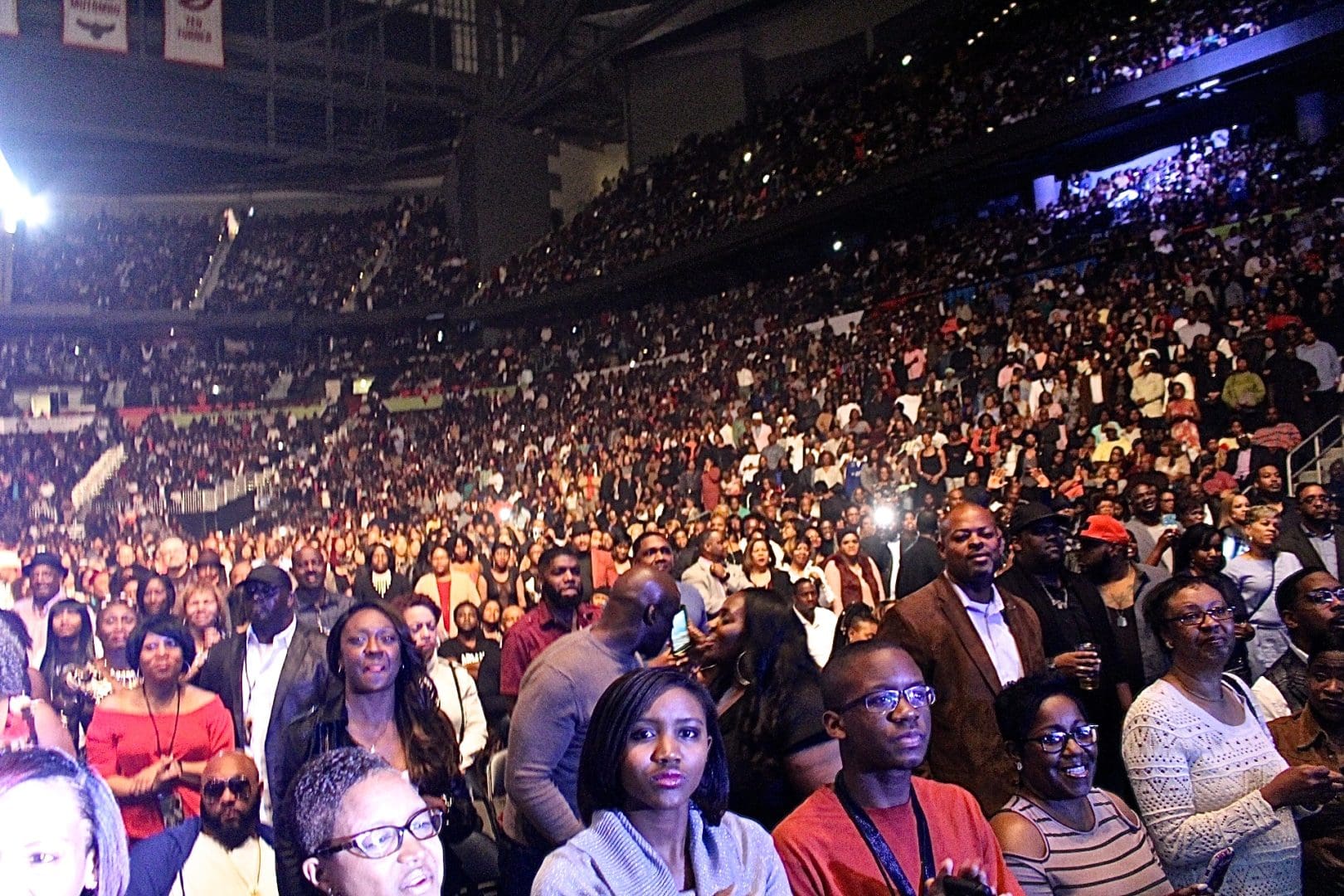 Charlie Wilson always delivers with amazing background singers and dancers. Whenever I attend a Charlie Wilson concert, I look forward to seeing what the girls are going to come out on stage wearing and how are they going to come out. Like is Charlie going to be in the middle of the train or dead smack in the front leading the girls? The one thing I can count on is Wilson having a Bobby Brown stage presence and Chris Brown energy during his performance.
Friends with voices — Johnny Gill and Fantasia. Uncle Charlie has always kept good company on his tours. If  Wilson is the headliner you never have to question who's going to open the show. Whenever his name is on the top of the marquee you can be certain whomever is accompanying him on his tour will knock your socks off. The only problem I have is being able to keep up with Wilson's dance moves in my seat throughout the entire concert. Fantasia and Johnny Gill are a part of this tour's lineup and neither disappointed. Fantasia is under new management and she looked fantastic.
Consistency. Uncle Charlie has a discograpy dating back to 1992 with hits from the Boomerang soundtrack like "It's Gonna Be Alright," feat. Aaron Hall; "Turn off the Lights"; "There Goes my Baby"; "Charlie, Last Name Wilson" and the list goes on and on. What the audience can always expect is great music and to be entertained. So many times when people go to a concert they find the artist sounds better on the album or the stage performance was not up to par. When we see Wilson we go back because we know the same feeling that brought us to our feet for the entire hour that he's on that stage is going to come right back to us. When people spend their money to go out for entertainment, they want to be guaranteed that the money will be well spent and better yet, that the goal of having a good time was met.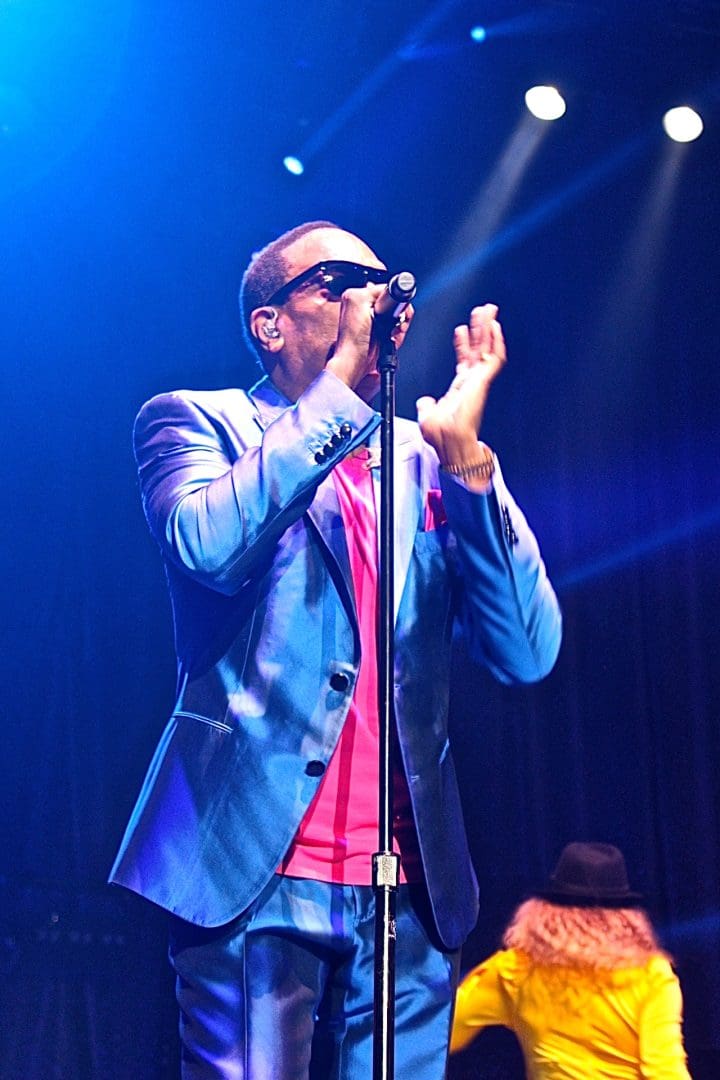 Wilson is definitely "In it to win it" with both his current national arena tour and a new hit album. The new album titled IN IT TO WIN IT was released on Feb. 17 and debuted as the No. 1 R&B album. Do you see how consistent this man is?
Check out a clip from Uncle Charlie's tour and the photo gallery after the break.