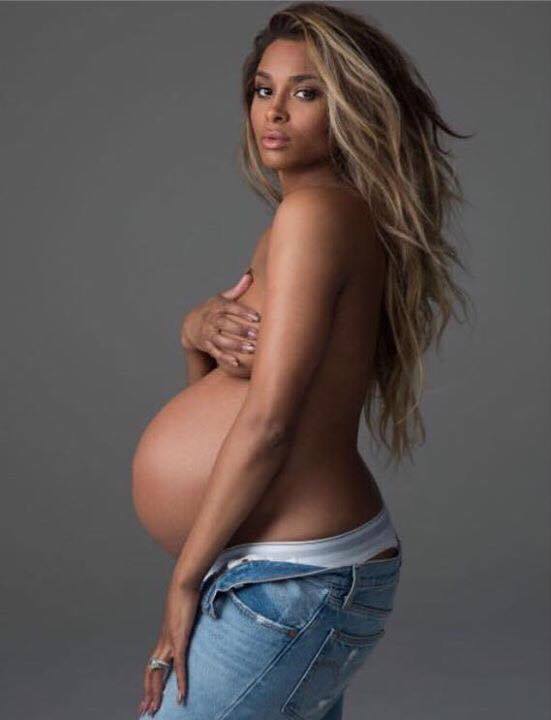 As we celebrate International Women's Day, acknowledging the progress in women's rights over the last fifty years, I am reminded that no matter how far women march or how loud we roar, sexual objectification will accompany the word "woman" quite possibly until the end of time. It's unnerving that women are expected and even expect themselves to be a sex symbol in every phase of their lives, even pregnancy. However amazing the pregnancy process is, the most important compliment one can be paid is that during that time of metamorphosis she is still sexy, still desirable. The first thing some women do when their baby bump starts to show is take off their clothes and wait to hear how sexy they look even as they prepare for birth. Ciara is the latest to show her still intact body mimicking some of the same poses we've seen her do, sans the belly. Yes we get it, she's still hot, but every woman's pregnant belly isn't photoshopped because pregnancy is less about being a MILF and more about the miracle of life.
Celebrity pregnancies are celebrated with sexual images that exhibit how desirable the woman is instead of celebrating the fact that said talent is carrying life. Magazines and social media posts praise female celebrities when everything on her body is intact except her burgeoning stomach. Most of these pictures are very sexual in nature and illicit the response, "Wow, she looks amazing, even while pregnant." Pop culture suggests the biggest compliment one can pay a pregnant woman is to suggest that she is still sexy, no matter the fact that her body is nurturing a tiny living being and preparing that fetus for birth. In the midst of that miracle, the fact that she looks slim in every area except her belly is her biggest accomplishment. Really?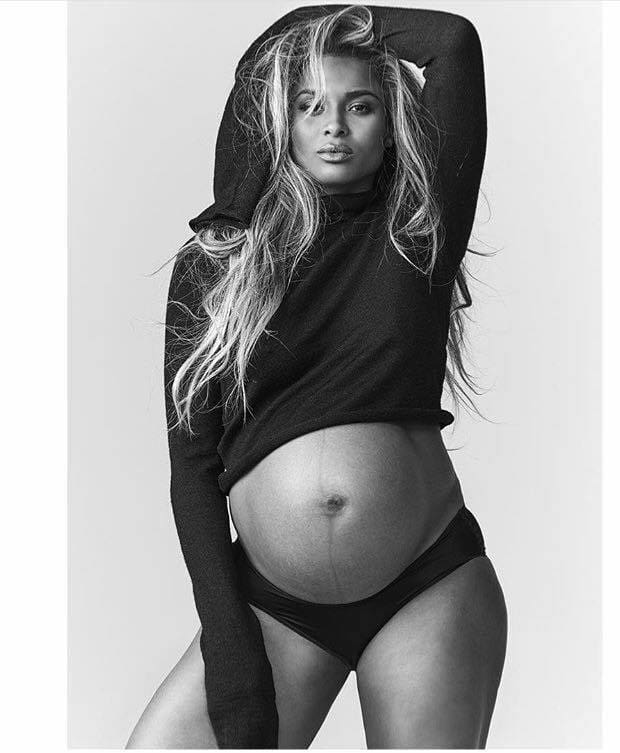 While we believe we come a long way in establishing that women are more than one dimensional "sexy" beings, it appears that the thing some are most proud of is being considered desirable. Women must show they are sexy as they grow older, women must show how sexy they are when they are extremely smart, women must continue to showcase their sex appeal when they are married, and yes, even when they are struggling through the often uncomfortable woes of pregnancy.
"This is the era of fake breasts, fake bodies, extreme makeup, etc. We are afraid to do anything that won't allow us to be considered beautiful. Actually very often pregnancy isn't about that, sometimes your skin changes colors in certain places, your ankles swell, you get acne, etc. All of that isn't sexy but it's still beautiful. Pregnancy is a beautiful process because it shows how amazing a woman's body is. We often miss that," says Christy Rogers, founder and executive director of Elite Sisterhood.
Rogers has made it her life's work to empower and encourage young women to further their education and to believe in their ability to soar. It has to make Roger's work challenging when the messages sent by mainstream and urban media suggest that sexuality is the role in which women must lead at all times. The issue isn't about denying one's sex appeal or desirability but instead allowing women to be great in every dimension of their lives, especially as they prepare for motherhood.
As we continue to fight to establish gender equality, we salute all of those engaged in that very necessary battle … happy International Women's Day!