Jessica Manning is a talented alternative-R&B artist whose music is rooted in the sounds she heard while growing up — classic jazz, funk, blues, and Motown — courtesy of her soul-singing father.
Born in Stockholm, but a current resident of Minneapolis, her sound incorporates electronic drums and synthesizers to create an atmosphere where her soulful melodies, rich vocals, and thoughtful lyrics soar high above.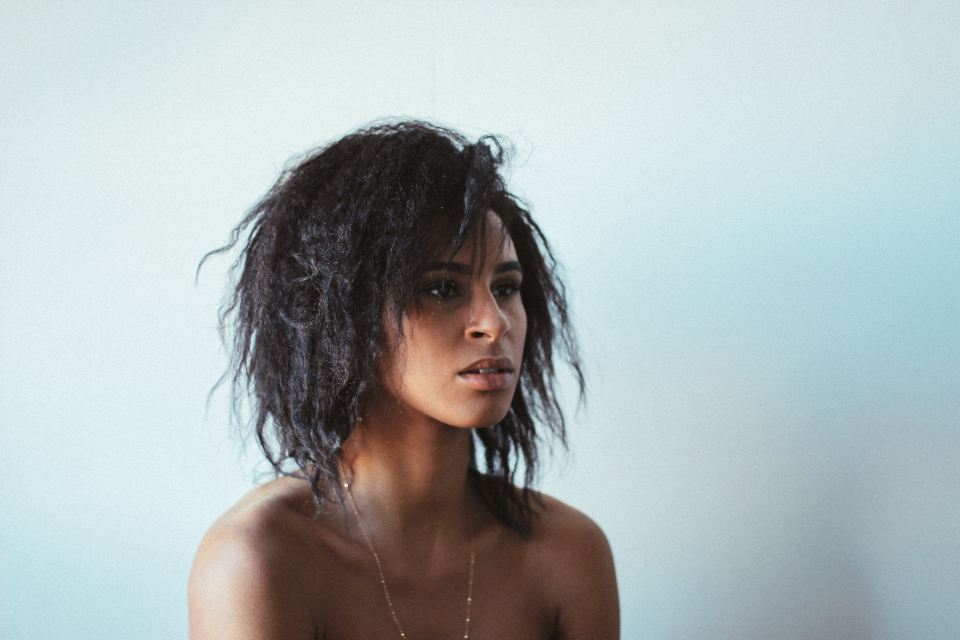 A self-taught guitarist, Manning writes her own songs and has some really catchy covers on YouTube.
Manning moved to New York City in 2011 to attend Parsons School of Design at The New School, studying fashion management, another passion of hers. After one year of schooling, and a quick realization that she couldn't afford to return in the fall, she had no choice but to move home to Minneapolis. It was then that she confronted her fear of failure and decided to fully pursue a career in music.
Here, she provides insight on her new career path and passion.
When did you know that being a musician was your calling?
I grew up with a father who was a soul singer and performer. I think as I've gotten older I realize that it had always been my dream. My parents tell me stories of me at age 2, saying to them that I wanted to be like my dad when I grew up. To perform like him.
Describe three other occupations you've held.
I was a nanny, worked in retail, and I was the social media manager at CD/DVD replication company.
What inspires you to perform?
Many things inspire me to perform, but I think I mostly feed off an audience. It could be one hundred people, or 10. I feel inspired when I can see someone taking a piece of my song with them.
What instruments, if any, do you play?
I taught myself how to play the guitar when I was 15. I didn't ever dive into theory but I play mostly by ear. I use it mainly as a writing tool. I can play very minimal piano also. I also play piano only by ear and just end up messing around until I find something that sounds nice. I use it mainly as a writing tool as well.
How would you describe your brand of music?
I've been calling this music electro-R&B.
Name three musicians who have influenced your approach to being a musician.
I have been influenced by so many musicians in my life, artists I grew up listening to. But lately, in the more recent years and months of working on this particular project, I've found myself influenced by a number of modern musicians. Frank Ocean has been huge, Kevin Garrett is another, Little Dragon, James Blake, the list goes on. I find myself really drawn to artists who have an authentic story to tell but do so in an experimental sort of way.
Describe your creative process from concept to complete song?
This process of writing songs seems to be ever changing. There was a time in my early years of songwriting where it always started with a guitar, my voice, and the walls of my childhood bedroom. Now songs often begin with a keyboard, creating more of a moody palette. Much of the time I now sit down with Zach Brose to write, he's the guitarist in my project as well as my writing partner. He can create music on the guitar, piano, or even drum machine that I might not have been able to form myself. Writing melodies and lyrics over the music he creates has become a really fun change of pace. I'm sure this process will always continue to change. It keeps you on your toes as a writer.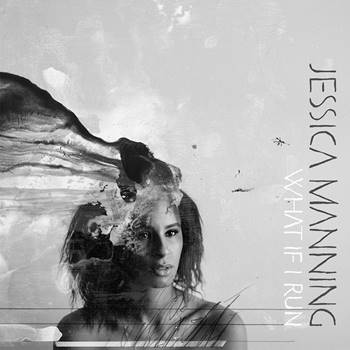 How do you select your creative music partners to fashion your musical voice?
I am really lucky to have such a talented group of musicians performing my music with me. I have been working with the four guys in my band for about two years now. Cooper Doten plays bass, Reese Kling is our drummer, Hank Donato is our keyboard/synth player, and Zach Brose plays guitar in the project. These dudes are all seriously such incredible musicians and just good people overall. I was introduced to all of them through Zach Brose and I'm so glad they were all excited and onboard to join the project. All of these guys recorded this album with me and they just understand what my vision is. I'm very lucky.
What advice would you give anyone preparing to enter the music business about publishing and management?
I don't know if I can give a ton of advice in this area, but I will say that you have to be willing to work your ass off. You have to understand that you will spend a lot of time on the computer, sending emails, organizing social media content, and sending more emails. You have to look at your music as a business and treat it like one. That's the best advice I can give.
If you were going to sing for any famous person as a celebration of what they have done for humanity who would it be?
I would love to have the opportunity to thank Martin Luther King, Nelson Mandela, and Barack Obama through song. The list could go on and on and on. I would love to just say thank you, I'm not even sure I'd be able to sing.
What are the effects on society that you would like the results of listening to your music to be?
I'm still at such an early stage in my career that it's hard to believe that my music will have a societal effect. I will say, though, I hope my music helps someone. I really hope my music can play a part in helping someone feel understood.
If you could go outside the USA to write and produce music what country would you choose and why?
Sweden. I was born in Sweden so there's a piece of my heart that still feels at home there. Plus, there's so much incredible music coming out of Sweden. Jose Gonzalez, Little Dragon, The Tallest Man on Earth, the list goes on.
What do you like the most about being a musician?
I really like that I get to share stories and experiences with a large group of people that I might not otherwise share.
What producers are you looking forward to working with soon?
Brett Bullion. He produced my album What If I Run, which just released a few weeks ago and I'm really looking forward to making my next album with him as well. He is truly some sort genius and I hold a lot of value in his artistic input. He has a way of guiding you through your own songs and polishing them in a way you never quite imagined. I don't even know how to explain it. He cares deeply about the records he works on and that was something I took to heart.
What musical achievements have you yet to obtain?
All of them? [Laughs.] My biggest achievement so far is having successfully crowdfunded my album, and then releasing it almost exactly a year later. That was huge for me.
Finish the sentences:
When I hit the stage I feel … empowered.
When the crowd is responding to my music I know … I am doing what I am supposed to do.
My method of studying music is … just listening to new stuff as much as possible.
When you find my music I want you to … find a song or line that you can really relate to.
Name your favorite two books.
My all time favorite book is Letters to a Young Poet by Rainer Maria Rilke. It's a tiny little book made up entirely of a collection of letters between two people. Anyone who does any writing should read this book. I always go back to it.