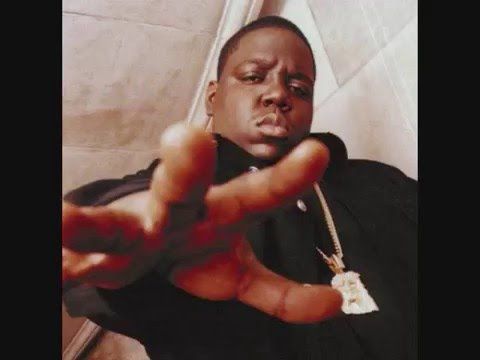 Christopher Wallace will always be a force in music and culture. Twenty years following his untimely death, his legacy has grown stronger. But while Biggie Smalls was known for his gift of lyricism and street-wise rhymes, he was also motivational.
In honor of Biggie Smalls' legacy, we have compiled eight powerful lyrics by him that will motivate you to success.
"Damn right I like the life I live because I went from negative to positive."
The power of positive thinking is an essential trait for success. By removing negative thoughts and words, you can begin to change your outlook on life for more positive experiences.
"If the game shakes me or breaks me, I hope it makes me a better man."
We will all go through trials and tribulations. But each setback can serve as a teaching tool. By learning from mistakes, it helps us to become better.
"We can't change the world unless we change ourselves."
The first key to change is to become the change that you want to see. By starting in our own homes, neighborhoods, cities, and states, we can begin to influence a nation and, eventually, the world.
"Stay far from timid, only make moves when your heart's in it."
It's important to remain confident at all times. However, always pay attention to your intuition. If you're not completely invested in an idea or thought, save yourself the time and energy.
"Learn to treat life to the best, put stress to rest."
When you deal with challenging personal and professional issues, take the time to release the negative thoughts and energy. Exercise, reading, and laughter are good stress relievers that are healthy and inexpensive.
"Never get high on your own supply."
Although it's a phrase that's often associated with drugs, it can easily be applied to business and personal life. Regardless of your success, you should never get too high or low. Success must be followed by more success. Remain focused and never believe that you've "made it." There are always higher levels to reach.
"Take a better stand. Put money in my mom's hand. Get my daughter this college plan, so she don't need no man." 
Once you have an opportunity to help, give back when possible. It's also important to give your kids the best possible life so that they have the freedom to be independent.
"Never let them know your next move."
In the game of life, planning is essential. While planning, remain silent until you're able to fully introduce your next project, occupation, or idea for success.