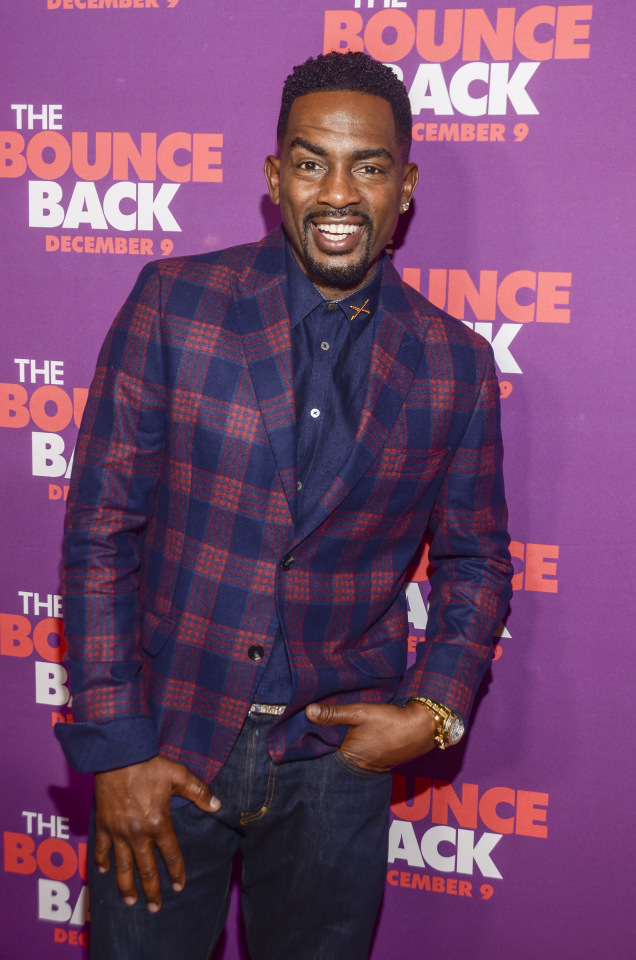 "This is one of my favorite cities in the nation, A-town," comedian Bill Bellamy shares from our Atlanta studio during a tour stop for Je'Caryous Johnson's newest play, a follow-up to Married But Single.
Married But Single Too "catches up with the life of Sharon Wilson (LisaRaye McCoy) who had dreamed of the day her man would finally pop the question and become her husband. And when he did, little did she know, disaster would follow. After working so hard to get the ring, Sharon never expected her marriage to her rising R&B star husband, Julian, would be hanging on by a thread after only a year. A delayed honeymoon, a neglected anniversary, and many nights apart have rocked their relationship to the core. But even though she's working at it alone, she's willing to do whatever it takes to save her marriage. That is until rumors of Julian's infidelity start floating around forcing Sharon to give him an ultimatum: end the tour or end their marriage. Not ready to close the door on either part of his life, Julian's indecisiveness opens the door for Sharon's old flame, Jackson (Bill Bellamy), to ignite the fire that's been missing, but this time around, it might just be an inferno because … she's married but single … AND he's 'Married but Single, Too!"
"Married But Single Too is a fun stage play. My first stage play, by the way. It's about love, maintaining the love that you have, trying to fall in love and stop being afraid of love," he offers. "I play Jackson Kelly. I am trying to go back to the love that I lost. I am trying to get back but the timing is all messed up. Just like life. What I like about this character is I get to be serious, charming and alluring. And, I have some sexy stuff going on with LisaRaye. I get to rub her arm and she likes it too," he says, laughing.
How did they convince you to do a stage play?
It's the timing. Je'Caryous was very passionate about it. He said, "Bill, I think it will be great for you to come to an audience that you have never played to."
I found a window of time and now I am happy I took the opportunity. We are playing in front of audiences of 3,000 people who are coming out to have fun. It's dope. It's a great experience.
You're doing this play in the midst of your comedy tour?
Je'Caryous wrote my part around my skill set as a stand-up. I give the audience a little appetizer of my stand-up routines.
Do you do a lot of ad-libs?
Oh, yes! But, not to the point where it is disrespectful to the script. In the moment, when you are into your characters, you can do anything.
How long have you been in the entertainment industry?
This year will be 23 years.
Twenty three years ago, did you see yourself here?
Yes, I always dreamt of being big. I remember when I was growing up saying to myself that everywhere I go people will know my name and I will be famous. I remember showing up at parties that I couldn't get into. I wasn't on TV then. You can speak things into fruition. Words are powerful. They are a manifestation of your dreams. Be careful what you say.
What does Bill Bellamy love about Atlanta?
The city. The energy. The hip-hop. The food … Pappadeaux. The traffic is bananas.