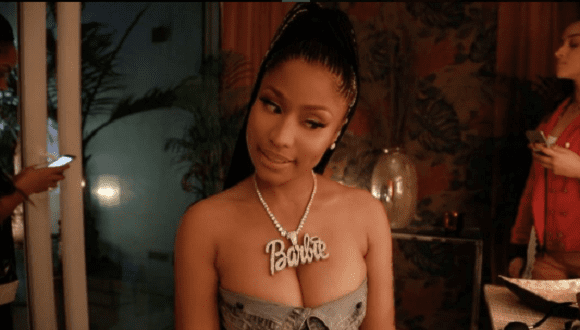 By now, everyone in the world has heard Nicki Minaj's diss record, "No Frauds," featuring Drake and Lil Wayne, in response to Remy Ma's "ShETHER" diss record. Fans expected a nasty response, but they ended up receiving the total opposite as Minaj opted for chill punch lines ("Lil Boogie down basic b—- thinkin' she back, Back to back, oh you mean, back to wack?") over aggressive bars. Minaj played her card toward monetary gain and used her trump card in order to shut Remy Ma down.
Minaj is signed to Young Money Entertainment, which is a subsidiary of Universal Music Group. After some careful digging, UMG found out that Remy Ma allegedly used the Nas "Ether" instrumental without clearing it, which means Remy can't perform the song and it's also been taken off all streaming platforms for purchase. This allowed Minaj to coast into the situation with a track such as "No Frauds" that will shoot to the top of radio rotations, regardless of the lack of punch in her delivery.
Of course, tried-and-true hip-hop heads will point out the fact that Minaj had features on a diss track, but simply played the same chess piece that Drake played when he and Meek Mill were in the throes of their beef. She turned beef into profit by including profitable artists on one record.
Remy had everything to gain, and Minaj had nothing to lose due to her position in rap, which allowed her to resort to residual income over making a diss track that everyone will forget about.