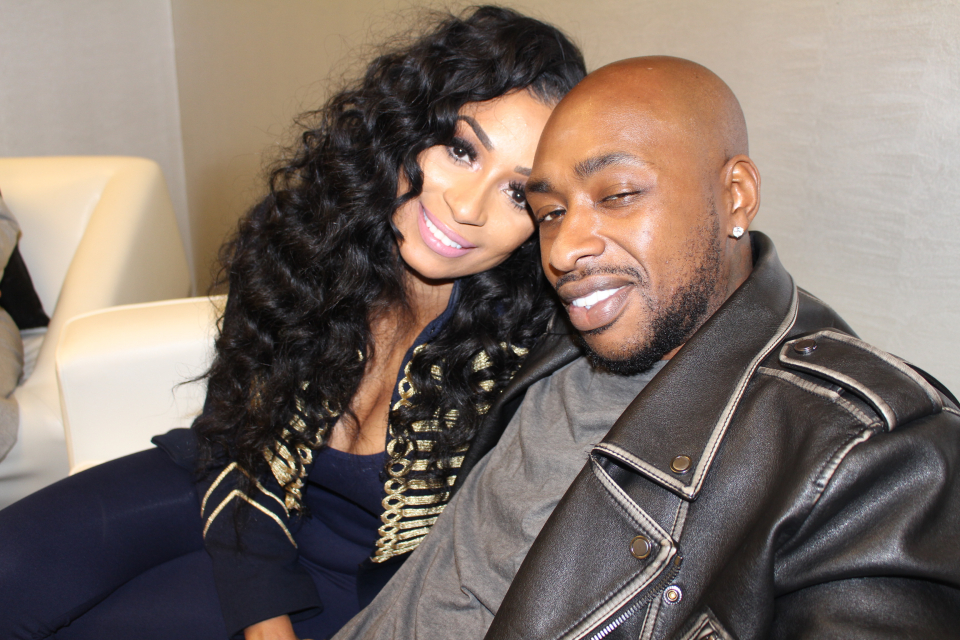 "Love & Hip Hop Atlanta" premiered last week with Karlie Redd and Yung Joc as a couple who were giving it another try but we learned that the reality starlet has switched up her situation and is now dating Ceaser Emanuel, the CEO of the popular Black Ink tattoo shop and star of VH1's "Black Ink Crew" reality series. The two stopped by rolling out's headquarters to talk about their new relationship last week and to confirm rumors that they are officially a couple.
Redd explained the reconnected while Emanuel was in Atlanta working on the launch of Black Ink in Atlanta. She said the two also met previously at several events for VH1. Although "LHHATL" viewers have seen Redd linked to several others such as Benzino, Lyfe Jennings, Roscoe Dash, etc. she seemed genuinely excited about the possibility of having finally found love with Ceaser. "We're both West Indian and we just clicked," Redd explained. She did say she wants to do something different this time around and wait to be physically intimate until the two have really gotten to know each other better. "We're doing something different and practicing celibacy," she said.
Emanuel didn't seem to be on board for the celibacy journey but he does seem to be into Redd. "There are a lot of things I like about Karlie. She's different from any girl I've dated before," he said.
Redd immediately suggested dating her was an upgrade from the "bum bish" Ceaser dated in the past.
"Black Ink Crew" fans know Emanuel was in a long-term relationship with Dutchess Lattimore. The two got engaged in Paris on the show two seasons ago. After their breakup on last season's "Black Ink," fans have held out hope that the two tattoo artists would rekindle their love affair, but Redd has other plans.
"I upgraded him. He knows that. He needs a woman that's about her business and can be an asset to him," Redd said slyly. "And for all the people that keep saying he's going to go back to his ex, they can get out of my DM."
Emanuel echoed Redd's words, "I'm definitely not going back.
Hear more from Redd and Emanuel on their relationship after the break.