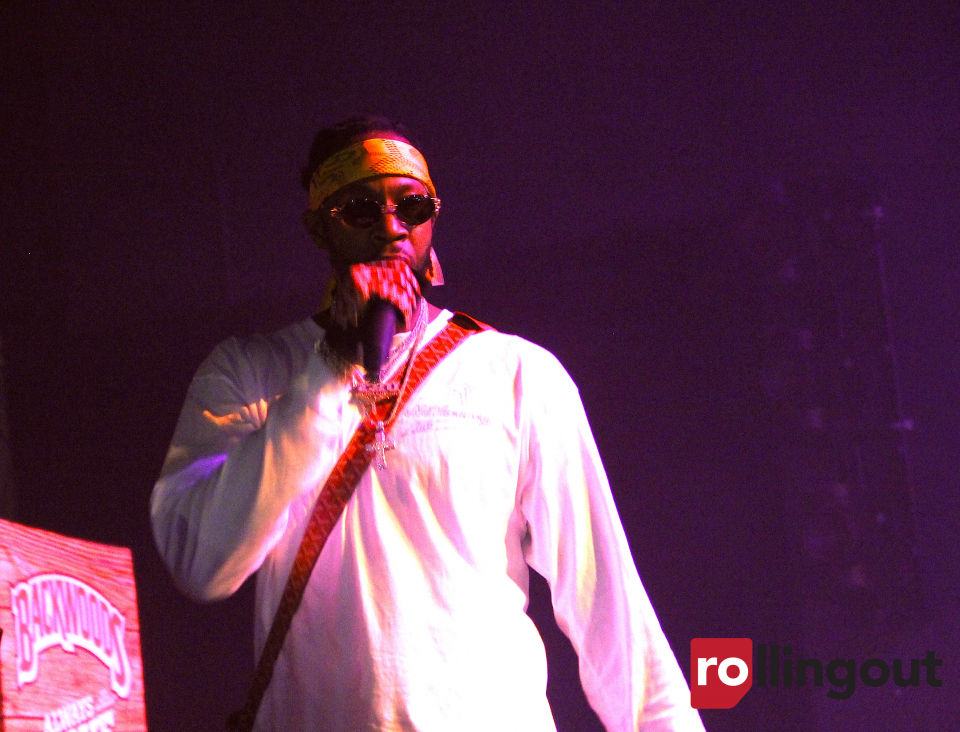 The "Beer N Tacos" showcase has become a staple of SXSW. This year's event offered a good mix of up-and-coming artists and prominent rappers and producers.
Held at Emos in Austin, Texas, attendees were able to take home Backwoods swag while also being entertained by top rappers. Crowd favorites included Scotty ATL, Skooly, and the headlining acts 2 Chainz and Mike Will Made It.
Scotty ATL kicked things off by performing songs from his albums Spaghetti Junction, The Cooligan, and Daily Bread.
Skooly's melodic rhyme flow also proved to go over well with the audience. He performed "I Wonder Why," "Down," and his verse from Bankroll Fresh's "Take Over Your Trap."
2 Chainz hit the stage hard and performed a slew of hits from his impressive discography and several new songs from his upcoming album, Pretty Girls Like Trap Music. Performance songs included "I'm Different," "Birthday Song," "Big Amount," "Watch Out," and his latest single, "Good Drank." 2 Chainz also premiered his new song which features Trey Songz, Jhene Aiko, and Ty Dolla $ign, "It's a Vibe.
Mike Will Made It closed the show by playing several songs from his upcoming album, Ransom 2. He also brought out surprise guests such as Rae Sremmurd, Blac Yungsta, and Lil Yachty.
Overall, the Beer N Tacos stage was a high-intensity showcase for some of the best new artists who will serve as important voices for hip-hop culture along with a few of today's hottest acts.