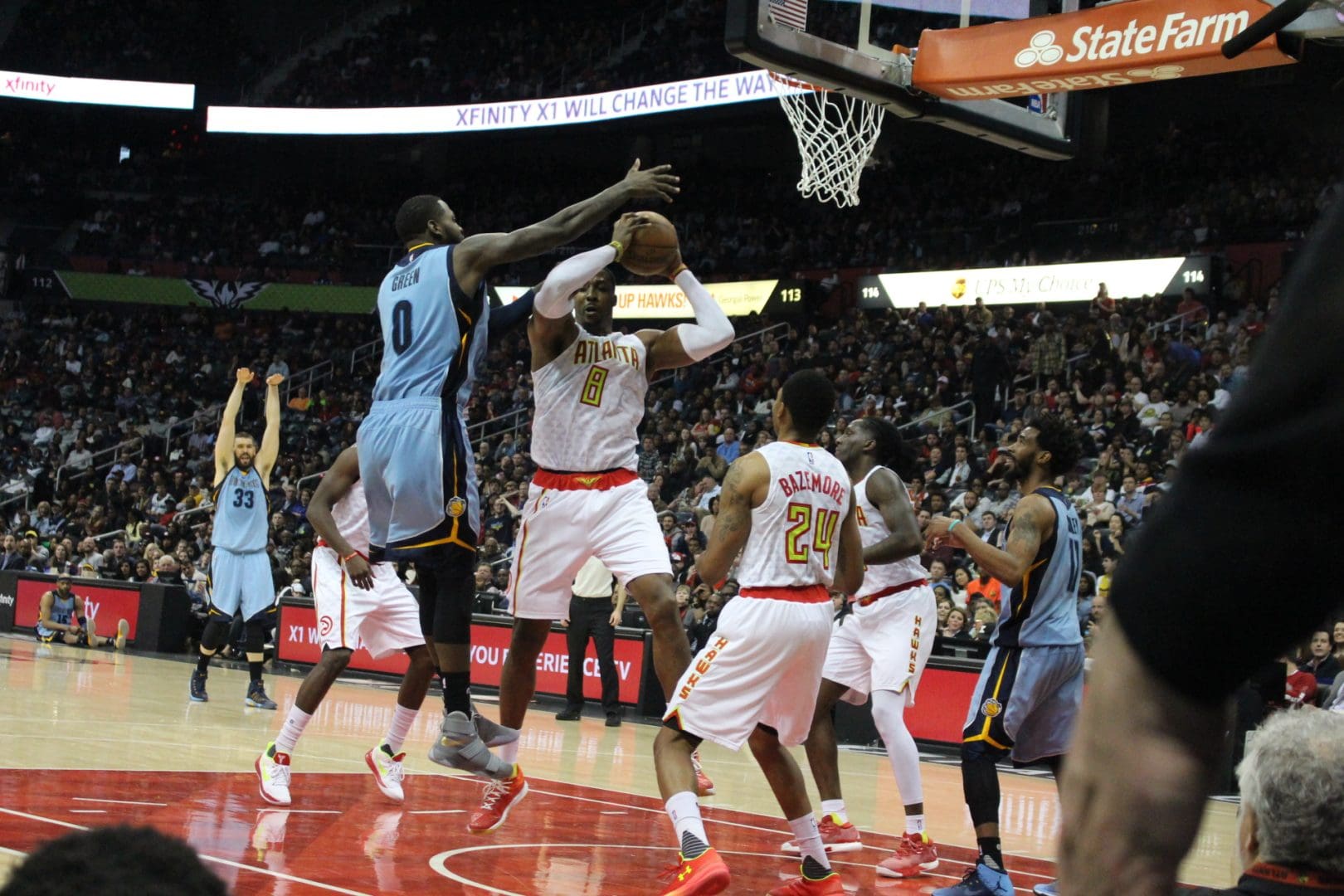 Despite Tim Hardaway Jr. having a fantastic night on the hardwood, the Atlanta Hawks could not get it right in the third and fourth quarter leading to a loss against the Memphis Grizzlies.
It was a packed house at Philips Arena as Dwight Howard scored in the double digits but Milsap and the Hawks team overall just didn't seem like they came mentally prepared to win. Atlanta Hawks fans showed up rooting for a win that failed to materialize. The Grizzlies went hard without letting up, and just really played some good ball.
Marc Gasol was unstoppable, playing at the top of his game the entire night; recording his second triple-double of the season with 18 points, 10 rebounds and 10 assists. He was picking everybody apart when it came to the Hawks' defense. The center seemed to have a one-track mind on the court; to win!
Gasol's outstanding performance the past three games is a big reason the No. 7 Grizzlies have three consecutive wins. I'm sure our Atlanta Hawks will have their head back in the game on Saturday, March 18 against the Portland Trailblazers.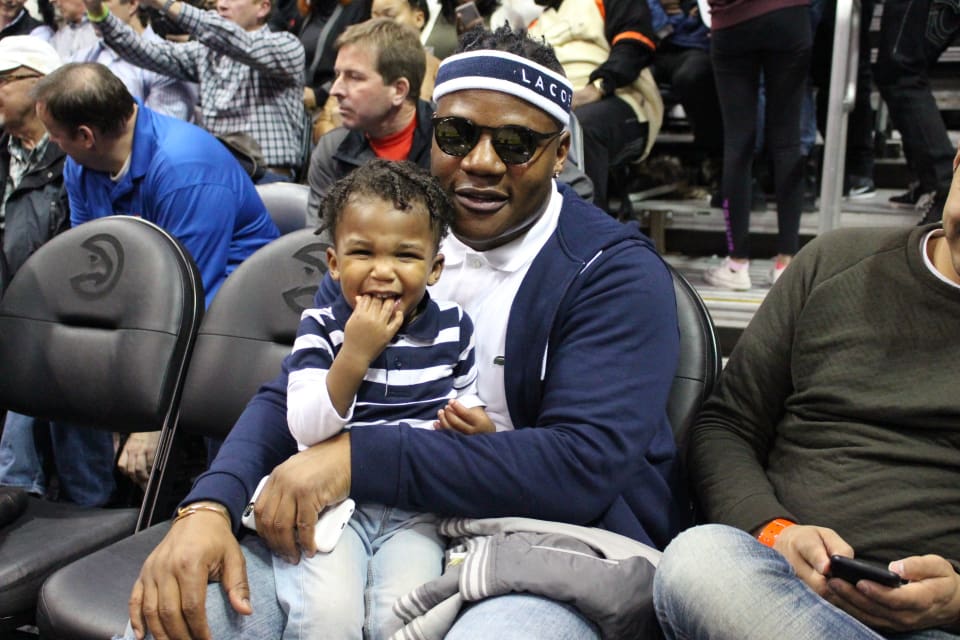 Julio Jones, Lisa Galore, Shati Das, and Grammy Award-winning songwriter-singer Sean Garrett and his adorable toddler "Lil Cruiz" who's definitely Garrett's mini-me, were spotted on the floor. Lil Cruiz stole the floor's attention with his obsession with Harry the Hawk. Cruiz was not afraid of this furry mascot. Not even when Harry the Hawk seemed a little too close for comfort. Where would we be if the Atlanta Hawks didn't provide such a family friendly environment at each and every game?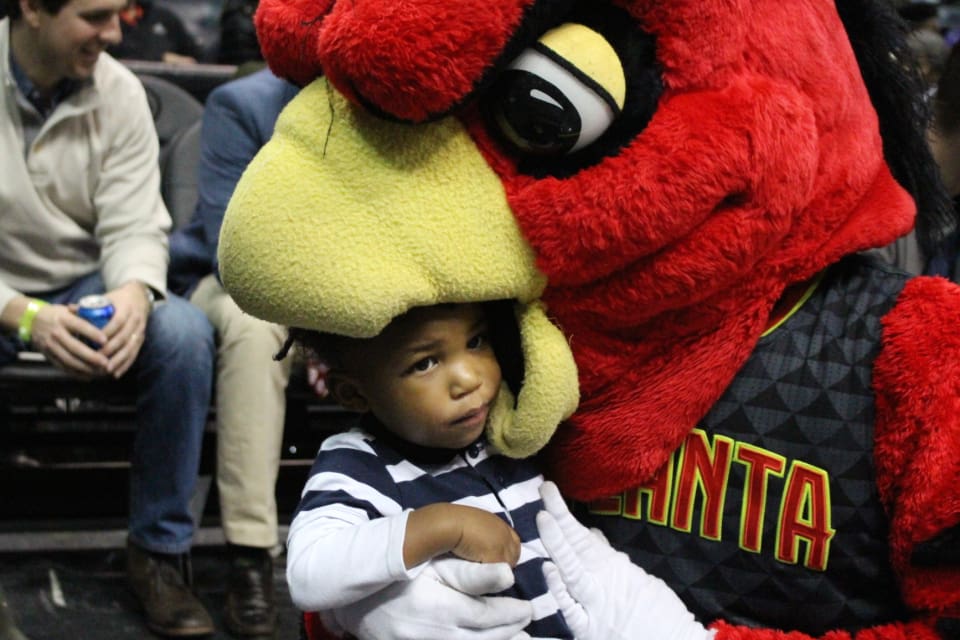 Attending a Hawk's game has got to be on the top 10 family list of outings families can enjoy. There were little people with their families all over the arena. The biggest feature of the evening was that the Migos were in the building supporting the home team. Not only did the Migos show up and show out during their halftime performance, they also rocked the Arena immediately after the game with a stellar performance of hits like "Bricks," "Trophies" and "Bad and Boujee."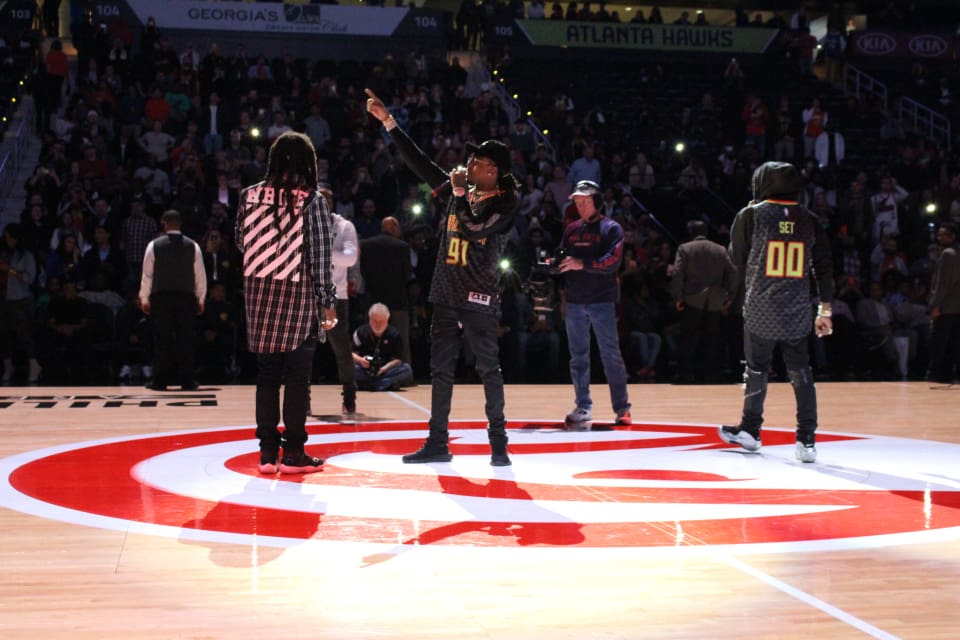 View photo gallery after the break.