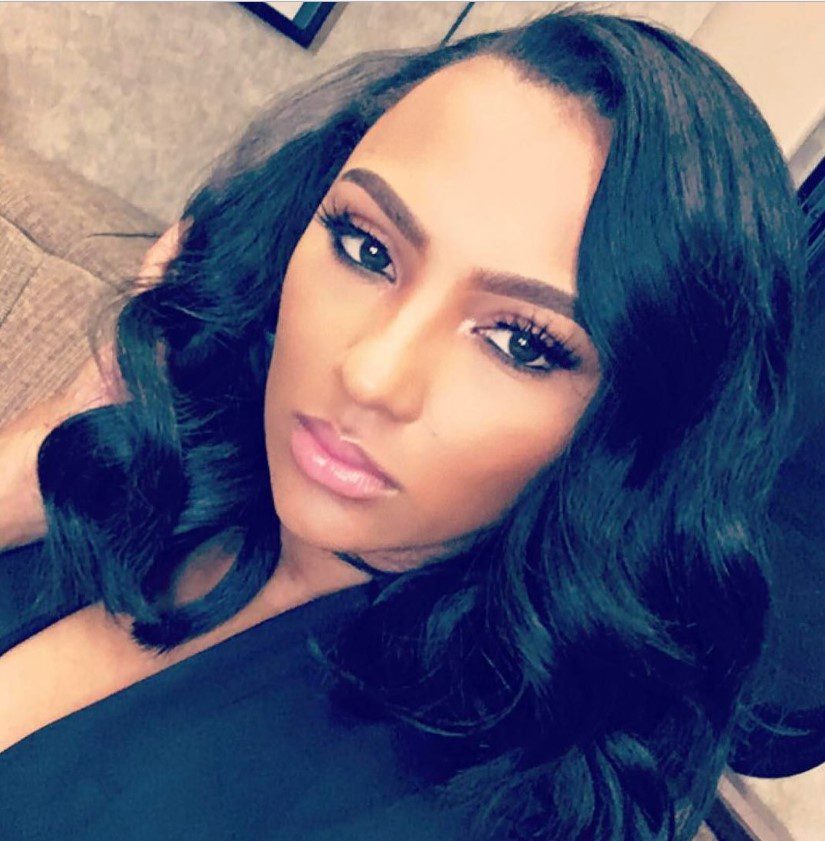 Tara Wallace and Peter Gunz have perhaps one of the most notorious and dysfunctional on-again, off-again relationships on reality TV as their love triangle with Amina Buddafly has fueled multiple seasons of "Love & Hip Hop." Last year, Wallace gave birth to her third son with Peter, a boy named Gunner, and just last month Peter revealed that he wants to get back together with Wallace. And although fans are skeptical that Wallace won't backpedal with Peter, she recently addressed the big question of whether or not she'd have another child with Peter.
In a new interview with VH1, Wallace opened up about the rumors that she's pregnant with another baby by Peter and she vehemently denied the rumors, saying they're ridiculous.
"I wore my favorite Bob Marley T-shirt [on Instagram] and next thing you know I'm on Media Take Out and they're saying, 'It can't be much longer.' It's like, geez, guys, how many babies can I have in one year? I think it's just a story that the media wants to run with. Like, it's a slow news day, let's just [report] that Tara's pregnant because she hasn't lost all her baby weight.
Wallace then explained that, just like her, many women struggle with getting the baby weight off after giving birth.
"There are so many women who struggle with this issue. You have to give a compliment where it's due, and Amina can pop out a baby and the next day, her body is the same. We all want that but every woman isn't like that and that's a good thing," Wallace said.
Wallace also said that Peter has been defending her behind the scenes and trying to keep her self-confidence up about her baby weight.
"I don't like to talk about Peter but even he said to me, 'People body bashing you is just so disgusting to me because you have three children and I think you look really good and I hope that, that's not affecting you or you believe that because you look really good,' And I appreciate that, so thank you," Wallace said about Peter.
Wallace was then questioned about whether or not she would ever have more kids with Peter and she explained that her pregnancy with Gunner was the last one she'll ever experience in life.
"I already knew I was going to have all boys, my father said that it's only right that I would have all boys. I have eight brothers, and I'm such a tomboy. Three children is plenty. I don't want any more children because I really want to give my three children all of my attention and time. That's most important thing for me. I don't have to have another child by Peter to prove that he loves me. I don't want any more children," Wallace said.
What do you think of Wallace's comments about Peter and kids? Let us know in the comments section below.