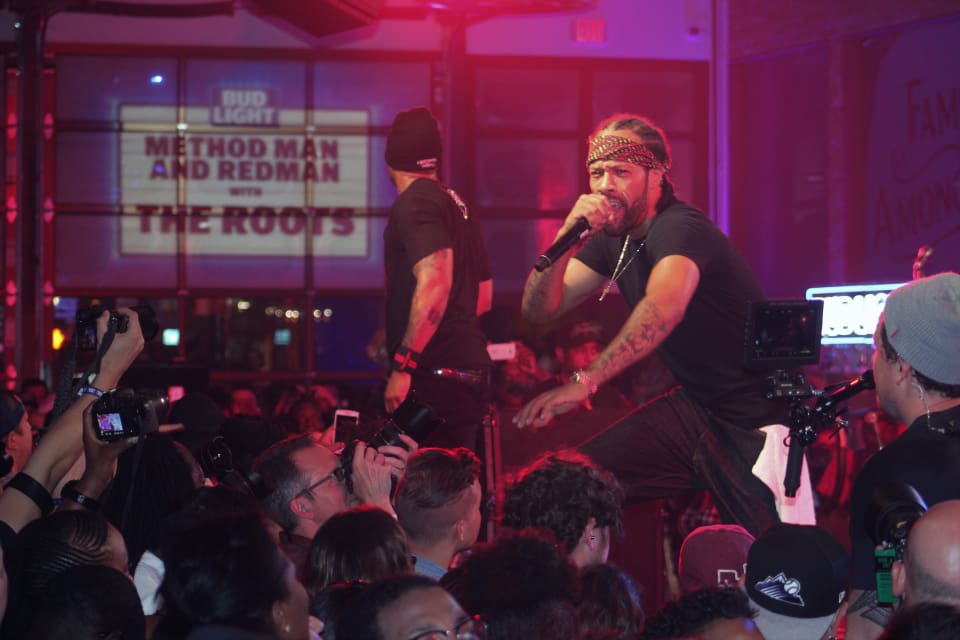 What a perfect ending to SXSW 2017. Bud Light presents, "The Roots and Friends Jam Session" was unquestionably one of the best music showcases of the festival. Fans sonically traveled back in time to the '90s hip-hop era one artist at a time. The Roots are notorious for having surprise guests at their concerts, but nobody was expecting the collective to bring out 10 of the biggest acts in the country on one stage. Brace yourself because the lineup of artists will make you envious that you weren't in the room to witness the pandemonium.
The show kicked off with new-school rappers Nick Grant joined by Cyhi da Prynce and the modern day version of Kid 'n Play, Rae Sremmurd who performed one of the most talked about songs in the past decade "Black Beatles." Just when the audience thought the show couldn't get any better, the group brought out hip-hop royalty, A Tribe Called Quest performing some of their greatest hits alongside Black Thought.
T.I. later hit the stage, followed by Brandy bringing R&B vibes into the atmosphere. Wrapping up the show rap duo Red Man and Method Man closed out with some of their classic anthems like "How High and "I'll Be That." This show was one for the books. We hope they return next year, but until then we'll just enjoy the memories they left us with traveling back to our destinations.
Check out pics below.