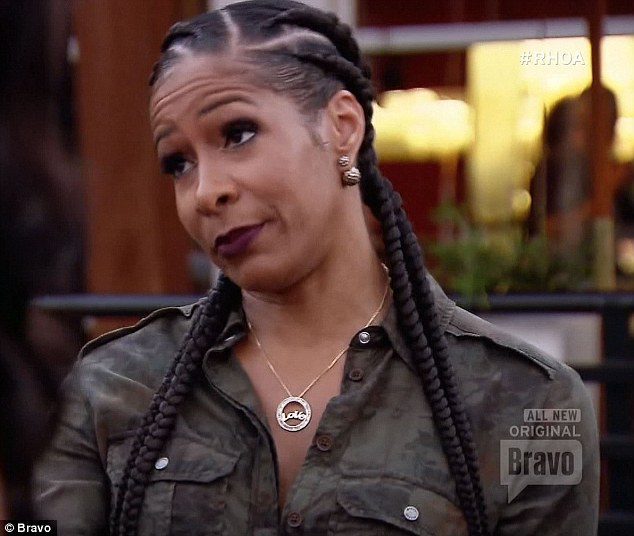 Sheree Whitfield has a tough exterior. Seven years ago on the first season of "Real Housewives of Atlanta," Sheree threw herself a fabulous divorce party where she celebrated her separation from then husband Bob Whitfield. While the bulk of their televised scenes focused on their separation issues including child support and visitation, it seemed to the naked eye that Sheree had dealt with the pain and was fabulously moving on with life. Her divorce party, her wall-sized self-portrait, her She by Sheree line and yes that never-ending Chateau Sheree all worked to distract viewers from the idea that Sheree was actuality a wounded woman that refused to lick her wounds and instead chose to show the outside world a brave but false exterior.
Fast forward to Sunday night's episode of "Real Housewives of Atlanta" and we see Sheree trying to learn to co-exist as friends with ex-husband Bob Whitfield. Instead of being able to pick up where the two left off years ago, we learn Sheree still has deep-seeded issues with the way Bob left and how he treated her during their relationship. Besides his abandonment, Sheree also has unresolved issues in relation to several instances of domestic violence suffered during their time together.
This is a perfect example of a woman carrying hurt within her although it looks like she has moved on and is living fabulously. Many times women, especially African American women, are able to create such a façade that their lives are great that people assume they aren't still hurting from their past. In Sheree's case, many years have passed since she and Bob were romantically linked; however ,certain words or jokes made immediately triggered tears from her, suggesting that she hasn't healed from the relationship as much as her polished exterior would suggest.
My advice to women going through hurtful situations is to allow yourself time to heal. Although many Black women have the ability to rise above their pain and still accomplish greatness, there is no shortcut for healing from a painful relationship. Give yourself the advantage of taking time to heal.
Hopefully, after having her feelings acknowledged and receiving an apology from her ex, Sheree will be able to move forward and truly let her past go.