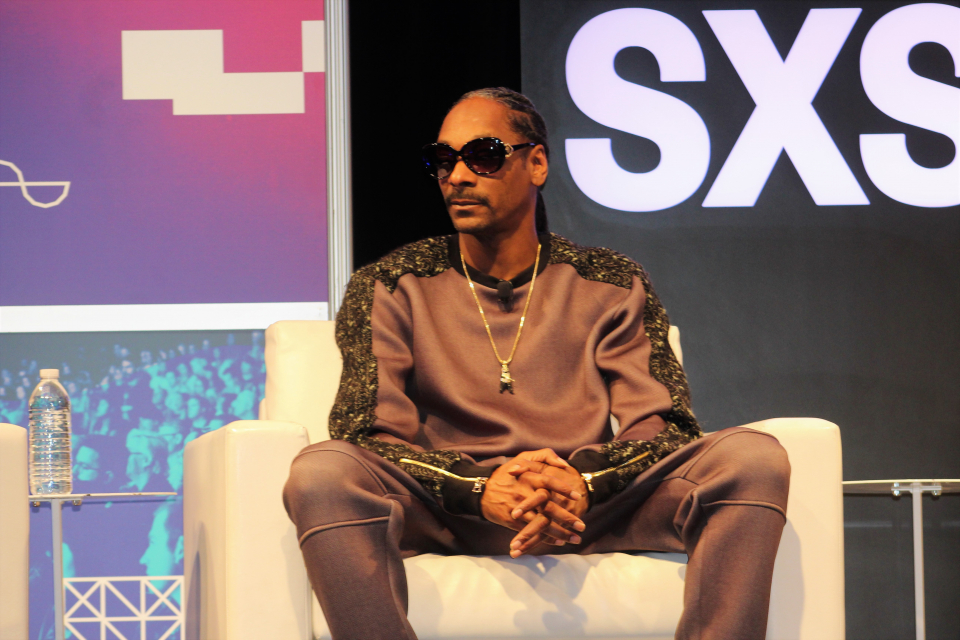 On Saturday, during SXSW's music week, Snoop Dogg joined Extravagant Records Founder Weldon Angelos, Charles Koch Institute's senior research fellow Vikrant Reddy and Koch Industries' Mark Holden to discuss the nation's flawed criminal justice system. Some critics questioned if the 45-year-old rapper could hold his weight in the conversation, but Snoop proved his intellect extends far beyond spitting lyrics over beats.
The panel lasted approximately one hour and started with Weldon detailing his 55-year minimum indictment back in 2002 for selling $900 worth of marijuana. Weldon and Snoop ran in the same circles during the time of his sentencing. "It wasn't like he's a violent man or committed a violent crime. He was trying to provide a means for his family. He was just hustling," Snoop said in his friend's defense.
Holden alleges the justice system and President Donald Trump will make a positive transition once reform bills are re-instituted. Snoop begged to differ with Holden's stance. It's no secret that the hip-hop star isn't a fan America's newest President. Just last week, he dropped a controversial music video titled "Lavender." The explicit content shows Snoop firing a gun and killing a Trump look-alike.
Rebutting Holden's claim, Snoop elaborated on the story of his brother, highlighting why criminal justice system reform hits close to home for him. In addition to a joint suspension sentence Snoop received for selling cocaine before he reached fame, his sibling was sent to prison at 17. For the duration of his time behind bars, he was prescribed Thorazine, a drug used to treat bipolar disorder and schizophrenia with long-term side effects.
The mass incarceration of Black men in the United States is not foreign to Snoop. He wants to continue speaking out. "I have a connection to both sides. Now I feel like I have a voice and it's my job to raise awareness … I'm from the hood, so I've got to go back to the hood and keep my relationships with the brothas that's wrongfully locked up," Snoop said.
See pictures below.