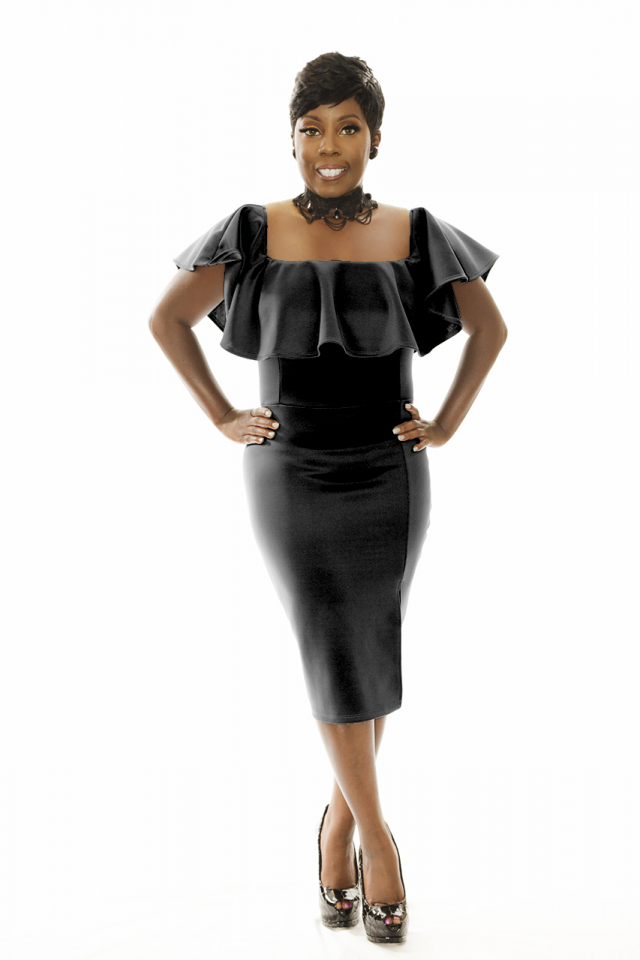 Gwennetta Wright recently hosted the Atlanta edition of the Women Inspiring Women event. According to a statement, the event works at "bringing together a relatable panel of leaders in business, beauty, entertainment and more to share insights, encouragement and advice. The unique women's empowerment event was designed to serve as a blueprint for those seeking direction and aims to equip all attendees for success."
Wright is the founder of Xpert Tax Service, Xpert Business Solution, LLC, and the CEO of Reach 4 Your Dreamz, Inc. She has earned numerous awards for her contributions to the finance and real estate industries and has dedicated much of her time and talents to philanthropy, mentoring and spotlighting social issues. Her book Entrepreneurship the Wright Way was written to help readers understand how hard work and service impact success.
The entrepreneur shares important factors for female bosses and reveals who keeps her motivated her daily.
What inspires you to show at work every day?
The burning desires inside of me to make a difference in someone else life is what motivates me to show up at work each day. I think it is important to be able to sow seeds rather it is through knowledge, finances or etc. in others because that is what we was put on earth to do.
How did you determine your career path?
As a child, I always knew I wanted to own a business. I just didn't know what kind. After working for someone else in for years I was introduced to something I enjoyed doing "income taxes." After two years of preparing taxes for someone else God gave me the go to proceed to open my own business and that's where it started. At the time I didn't realize that opening that business was just the beginning of me birthing other businesses afterward. In my heart, I truly believe I was born to build businesses.
Describe the future skill sets that are essential to future business leaders and innovators.
The skill set that future business leaders and innovators will have to master in order to fine true success is focus, learning, branding and becoming tech savvy. In today's world, everything is rapidly changing and it is going to take all four of these skills in order to be an effective leader.
Define innovation methods you apply to your business and life.
Innovative methods that I apply to my life and business is strategy, time management and organizing.
Describe goal setting methods you use and how you evaluate your success.
I set goals based on different categories and time frames. I set goals that I want to accomplish for the whole year and to work on achieving those goals I break them down by each quarter of the year to be more specific. I also set goals that are related to these 3 categories: finances, spiritual and career. I measure my success from the goals based off if I actual met the goal or if I exceeded the goal. At the beginning of each month, I do an evaluation of where I am at in meeting my goals so that if I didn't get something complete in one particular month then I know that I have to put in more efforts the next month to get it completed. Success to me is all about doing the work and getting results. I don't measure success based on monetary value because money comes and goes. Success to me is all about progress.
Names three books that changed how you saw life and you recommend to others?
Rich Dad, Poor Dad by Robert Kiyosaki, Think and Grow Rich by Napoleon Hill and Destiny by TD Jakes.
Share why lifelong learning is important to you.
As a business owner, I want to be the best at what I do. The only way that can happen is if I continue to download knowledge in my brain consistently to become better at what I do each day.
What are the three most important factors of being a successful woman?
Three important factors of being a successful woman are:
1. You have to be a praying and faithful walking woman.
2. You have to be confident in what you are doing. Stay in your lane.
3. You have to be a lifetime learner.
Technology plays what role in your daily life?
Technology plays a huge role in my daily life. It is one of the things that you can't get away from. It is something that has become one of the necessities we need in order to survive in our personal and business life.
What social media or digital tool has made the biggest difference in your life and why?
Facebook has made the biggest impact in my business so far. I have gained new clients, additional income and loads of opportunity from just utilizing Facebook. For the type of businesses that I own Facebook give me the opportunity to promote myself without limits. It has helped me build my brand by allowing me to show my audience and potential clients consistency and show my business as being credible.
Who or what motivates you and why?
God is my everyday motivation. I know I would be nothing without him. He has kept me in my good and bad times. My why in life is actually to do his work through the gift and talents in business that he has given me.
What are the dos and don'ts for young women in business?
I think one of the biggest dos in business for young women is to always work on building their network. Networking and building relationships [are] the major keys to success in business. One of the don'ts in business is don't get so consumed with what your competition is doing that you lose focus on God's vision for you.
How do you successfully grow from business failure?
In my opinion, failure will always be a part of the process when you reach success. Failure is our learning curve. In order to be great, you have to fail at something. You grow from failure by understanding the lesson from the failure and applying the lesson to be better.