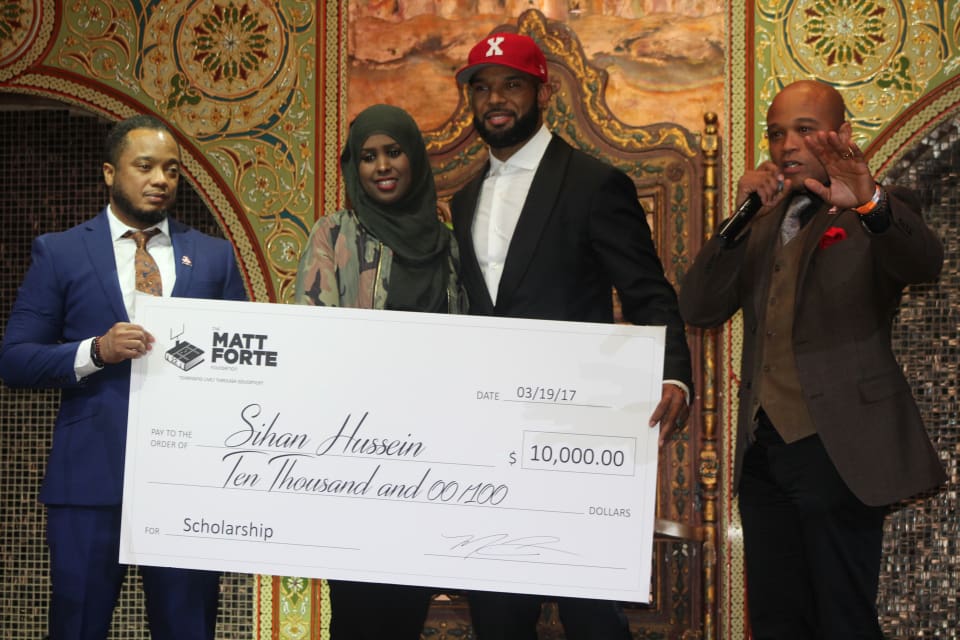 The CIRCLE Foundation's 8th annual gala hosted by the New York Jets Matt Forte was held at Alhambra Palace in Chicago recently. CIRCLE Foundation in partnership with Matt Forte's foundation What's Your Forte? came together to celebrate the achievements of students and teachers of Innovations High School. Several of the students received scholarships from What's Your Forte?
Sihan Hussein, a senior at Innovations High School, received the school's Student of the Year Award, along with a $10,000 scholarship from former Chicago Bear now New York Jet Matt Forte.
Hussein is originally from Somalia. She came to America with no high school credit and was determined to graduate with her diploma and pursue higher education. She has been able to earn credits through regular classes during the day along with online courses, as a result, she is slated to be either the salutatorian or valedictorian of her class.
Her story is one of many that speaks to those stepping up to make a change in the community. We salute Hussein, The CIRCLE Foundation, Matt Forte and the staff of Innovation High School for helping to change the narrative.
Take a look at a few pics below.