Prezz, Jemouri take over Street Execs' stage at SXSW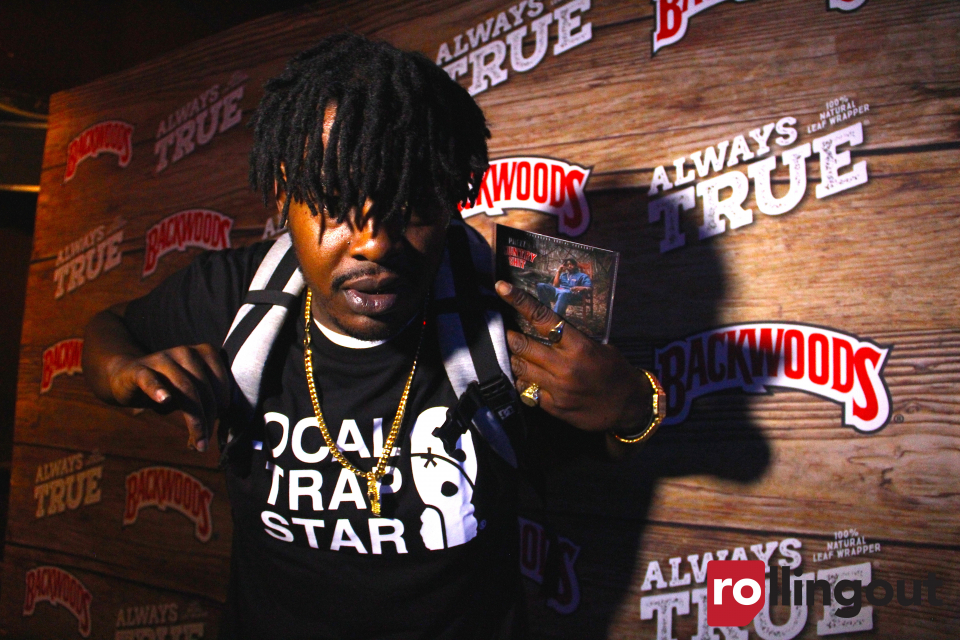 On the final night of the music festival at SXSW, Street Execs Busted Speakerz Stage featured several new artists who are establishing respectable followings in hip-hop and a few who are a part of the Smoke House Social project.
Georgia-based artist PREZZ, a Smoke House Social artist, hit the stage with his brash brand of trap music. His latest single, "We Gon Make It," kept the crowd bouncing as he rapped, "We gon make it, we gon make it, we ain't got it that's alright cause we gon take it."
Prezz released his new project, "Kuntry Sh–"  by introducing it at SXSW.  The project features songs such as "Dope Boy Talk," "Bowl of Some" and "Straight Drop."
Jemouri, another Smoke House Social artist, also proved to be a crowd favorite. The Compton, California, native performed several songs including his latest hit, "Another Number." The RnBass track continues to climb the charts and has achieved rotation at several radio stations on the West coast.
"I enjoyed performing here," Jemouri told us following his performance. "This was my first time at SXSW and it was dope. It's our culture. I'm a fan of all music so it's a great place to be."
Hosted by Rilow and DJ E Sudd, the Street Execs Busted Speakerz Stage also featured dynamic performances from Raja, 14Kae, Marley, REDS, M City Jr. Lil Malik and Young Bo.