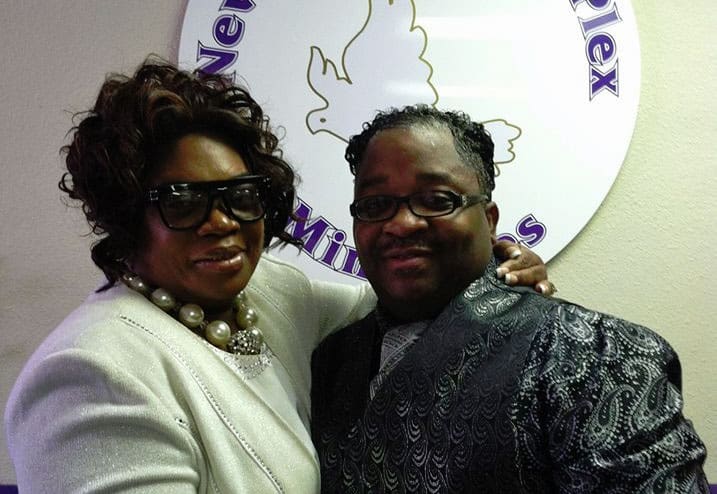 It seems that the news of church pastors taking advantage of their congregation by pimping God is never going to end. The latest pastor to join the ranks is Rev. Mark Q. Stafford of New Birth Powerplex Ministries in O'Fallon, Missouri, a suburb of St. Louis.
Stafford used his position to convince 31 people to invest money in his investment company, the Stafford Financial Company. According to court records, he would hold buffet dinners to win over his clients and steer them to invest with his company. He promised returns of at least 20 percent and would send fake reports and correspondence to the investors when he actually pocketed the money.
According to the US Attorney's Office of Eastern Missouri: "Stafford, who was also a minister at New Birth Powerplex Ministries in North St. Louis, admitted in open court that he falsely represented to clients of the Stafford Financial Firm that their funds would be placed with Quest Financial Holdings or Gain Capital Group, which Stafford sometimes misspelled 'Gain Capital Group.' In truth and in fact, Stafford did not open any accounts at Quest Financial Holdings or Gain Capital Group in his clients' names. Instead, Stafford in some cases did not deposit the clients' funds with either Quest Financial Holdings or Gain Capital Group, and in others, he deposited their funds into his own accounts at Gain Capital Group, where he then used those funds for his own personal benefit. Stafford obtained approximately $1.26M in proceeds from approximately 31 victims, and caused an actual loss to those victims in the approximate amount of $1.08M."
Stafford admitted in court that he did, in fact, defraud investors in a massive Ponzi scheme and pleaded guilty to mail fraud and failure to file a tax return, both federal charges. He was also ordered to repay the people that he defrauded and could be sentenced to more than four years in prison.