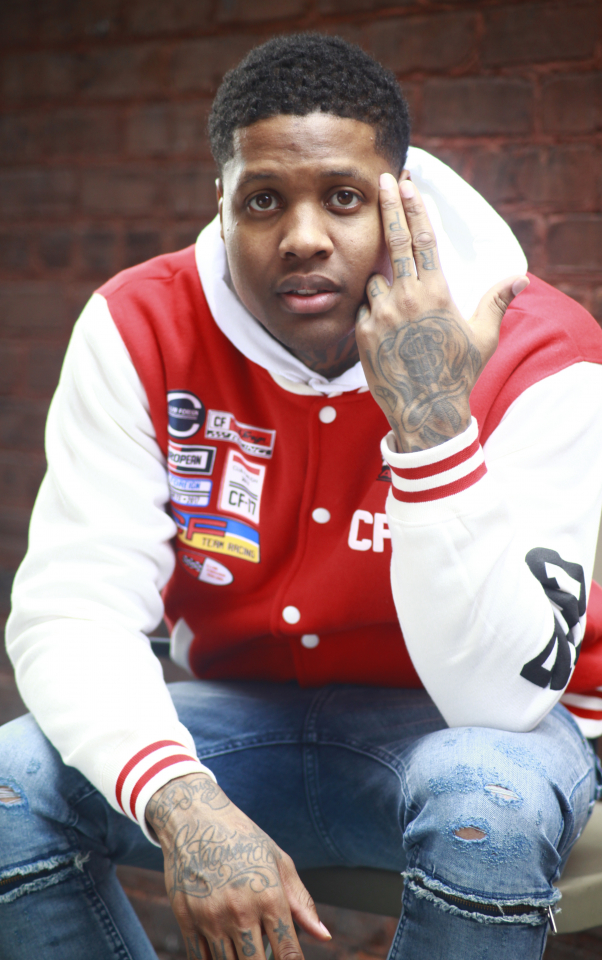 Def Jam's Lil Durk represents the essence of Chicago rap. The South Side native was raised in the Englewood area and witnessed the violence and apathy firsthand. But Lil Durk has found a way to escape through music.
After releasing his critically-acclaimed debut, Remember My Name, and a slew of mixtapes, he recently followed up with new album, Love Songs for the Streets.
During a tour stop in Atlanta, Lil Durk spoke with rolling out to discuss Chicago, tour life, and his latest project.
With Love Songs for the Streets, you have a different sound. Why did you want to explore a different side of music? 
I wanted more melodic, soul music so that I can speak directly to the streets. I usually do jump around records with high energy. But this time, I wanted to give the people something different.
You have partnered with Dutch Masters, a company that takes pride in craftmanship. When it comes to music, how do you find ways to perfect your craft?
I have a team around me who support me at all times. The team is important. And the best way for me to perfect my craft is to remain in the studio 24/7, working on what I know best. We look at numbers and sales to see how we can get stronger when it comes to marketing. That all comes with. Your music can be great, but you need more. So that's staying on top when it comes to fashion, interviews, and branding.
What do you remember most about growing up on the South Side of Chicago?
Chicago wasn't as hard as it is now. It was easy back then. The killing wasn't like it is today. Everybody was out and having fun. We had support back then and more positive energy. But things changed and it was like everybody was waking up on the wrong side of the bed and doing the wrong things. That's why today a lot of people are locked up and a lot of people are dead.
You're in the streets and you have witnessed what is going on firsthand. Why is there so much violence going on in the city of Chicago?
[There are] too many followers and not enough leaders, man. Everybody wants to be somebody. They go about it the wrong way. They're not trying to make it to the NBA, they want to be the biggest dude in the streets. That's how people fall off. After you become big in the streets, the next man wants to become big. And for him to become big, you have to be taken out. [There are] too many followers right now. There aren't enough leaders.
Why did you recently move to Atlanta?
It was a business decision for us. Everyone that we rock with is down here. The artists and producers are here. I had a choice between L.A. and Atlanta, but I think the vibe is in Atlanta. We're going to be here for a minute.
What does it mean to be signed to the legendary Def Jam label?
It means a lot. I have to prove my point and show them what I'm saying. I have to get on my s— and my grind. I got signed during the whole 3 Hunna movement and the whole Chief Keef movement. It was just us taking it upon ourselves to stay on top with what we do.