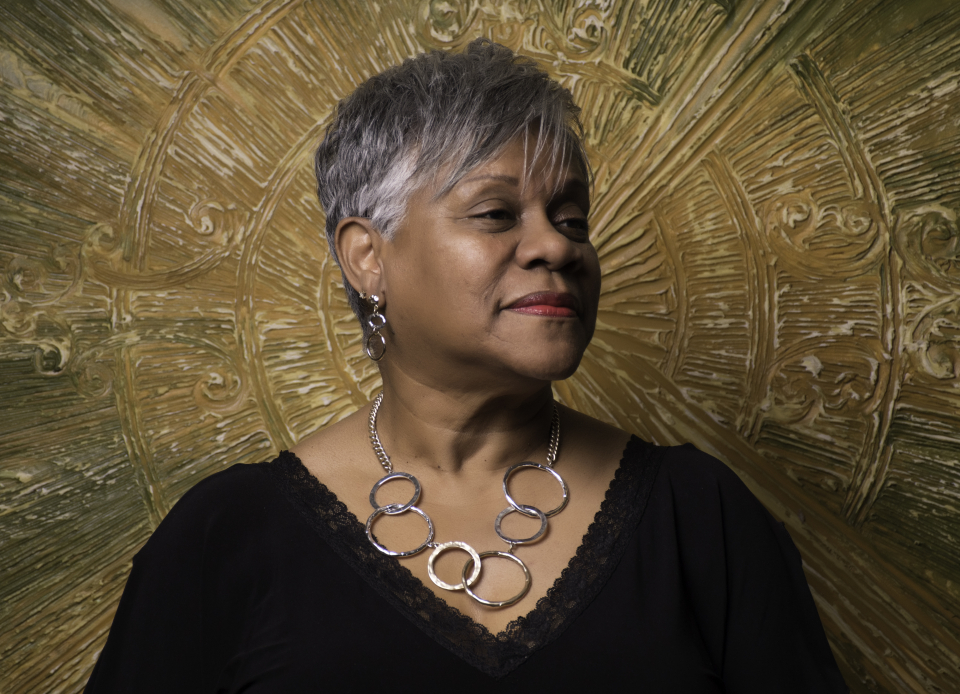 Carol Santiago serves as Las Vegas Urban League's education department director. She says her life's purpose is to educate, to provide relevant learning experiences that encompasses both academic and life skill development, and to promote self-efficacy in students.
Read what else she has to say.
What is your day-to-day like at work?
Each day is different and dynamic. As the Education Department Director for the Las Vegas Urban League, I am responsible for the administrative direction and over-sight of three programs: Project LISTOS!, the 21st CCLC Afterschool Achievers, and Summer Bridge @ West Prep Academy. Community outreach, via the establishment of community partnerships and collaborations, is also an essential element of the work that we do to ensure quality programs. The process of developing department policies, procedures, and work flows, daily logistics, and the implementation of instructional best practices and strategies keep my staff and I very busy. I love what I do!
Project LISTOS! is our parent literacy/English-language acquisition program managed by Hildelisa Sampson, Program Manager. This program is designed to help reduce the language barrier for parents and care-givers so they may have an easier approach to navigating their daily lives. To ensure the delivery of a quality program, Project LISTOS! is staffed with four bilingual instructors and four instructional aides that deliver English language instruction to Spanish-speaking parents at six elementary schools in the Clark County School District. The Urban League's Cheyenne office is also a program site.
The 21st Century Community Learning Center (CCLC) Afterschool Achiever's Program, for one hundred (100) 2nd – 5th graders, offers academic support and enrichment activities to support their day-school learning. Site Coordinator, Michael Johnson, is responsible for the program's daily operation which includes building relationships between the day-school and the afterschool staffs. This program is staffed by four (4) licensed teachers and six (6) instructional aides. The program is offered at the 100 Academy of Excellence Charter School. The Las Vegas Urban League has offered afterschool programming in the Las Vegas community since 2004.
The Summer Bridge @ West Prep Academy is a 5-week summer program for middle/high school students that focuses on maintaining reading, math and writing skills, STEM learning activities and includes an annual out-of-state college tour. Over the past 6 summers, students have toured USC, UCLA, UNLV, Arizona State University, Dixie State University in St. George, Utah, and Southern Utah University. As you can tell I have a very busy schedule. This program has been funded by the MGM Resorts Foundation for the past six years.
What inspires you to show up at work every day?
My work days, Monday – Thursday, are divided into two parts. Part 1 (8 a..m – 2 p.m.) is the administrative/office part of my day. What I look forward to and what inspires me the most is when I have the opportunity to work with the students after school during Part 2 of my day from 3-6 p.m. each day. Whether it is presenting new concepts or simply reviewing what students have been taught during the day-school experience, I enjoy finding ways to assist and enable students to "decode" their learning into meaningful parts—much like learning how to divide words into syllables. It is exciting to witness learning occurring as students make connections to and make meaning of concepts that once were difficult and confusing. I love the "ah ha!" moments that occur in the minds of students. For me, the students' smiles are transforming and help to melt away any lingering "Part 1" (administrative) issues.
How did you determine your career path?
Teaching is my purpose on the planet. I discovered this by the end of my third year as a classroom teacher. I think that it was by divine guidance that my career path was decided and chosen. I retired from teaching in 2003 after completing 32 years of service in the Santa Monica-Malibu Unified School District. I can truly say that my career was a rewarding experience. I have no regrets.
What industries connect to your career choice?
Currently, everything that is Science, Technology, Engineering, Math—(STEM or STEAM when you include the Arts) related has become prominent and center stage due to technological innovations and their effects on the global economy and competition. The Las Vegas Urban League is a 501 c3 Community Action Agency which relies heavily on federal, state, and foundation grants and awards. Fortunately, the opportunity to apply for STEM / STEAM grants works in our favor as a 501 c3 whose goal is "to empower the community and change lives."
STEM related career fields are open and prime for people of color. Despite the odds, whether organic or systemic, today's youth must be encouraged and guided to explore and participate in the world of science and technology. STEM careers of the future will provide living wages vs minimum wages. It is incumbent upon educators, parents and any adult, who have direct input and influence in the lives and direction of today's youth, to understand the fact that technology—robotics, computer science, coding, programming, and cybersecurity (to name a few) will be the basis of the economy for those who choose a STEM career. My message to parents, "You must participate and be "present" in your child's education and future." If you are at all cognizant of the current trends and innovations, you realize that future career choices are already transforming and evolving at a rapid rate. Anyone left out of the future STEM-related fields will be ill-equipped and poorly positioned to participate fully in the national or world economy and will be forced to find new ways to adapt to life.
Creating partnerships and collaborations with various community agencies and successful technology entities are essential for the success of the Urban League's educational programs as it relates to our ability to offer and expose students to current and relevant STEM programming and practices. The Las Vegas Urban League's Education Department is fortunate to be in partnership and/or in collaboration with the following community groups: the UNLV Professional National Society of Black Engineers (NSBE), The Royal Tech Team, The AirSchool.tv Team, Bully Busters 702, OAK Global Solutions, Inc., LVICO-Sierra Club, University of Nevada Cooperative Extension, Tracey Johnson-Glover, Assistant Professor at Touro College, West Prep Academy, and the 100 Academy of Excellence Charter School. Our funders include CSBG and the Nevada Department of Education. Some of our past funders: MGM Resorts Foundation, Speedway Children's Charities, Wells Fargo Bank, Bank of Nevada, NV Energy and COX.
Describe the future skill sets that are essential to future business leader and innovators.
Beside the traditional literacy skills (reading/comprehension, writing, and math) research has identified the following skill sets essential for the 21st century students: critical thinking, team and group collaborations, problem solving, and the ability to bounce back after defeat. Resilience is a key skill set component for success and survival.
Names three books that changed how you saw life and that you recommend to others.
The Bible (Kings James Version), The Power of Now by Eckhart Tolle, and The Industries of the Future by Alec Ross.
Community success based on what you do in the community means what to you.
Based on the impact of work the Las Vegas Urban League has on its clients in the Las Vegas community is transforming. It is the Agency's goal to help meet the needs of the community and reduce the barriers and crises to enable clients/customers to become self-sufficient. The impact of the 12-years of offering afterschool programming for K-12 students for Clark County students has been profound and effective based on program evaluations and the monitoring of students' academic achievement. The Las Vegas Urban League is blessed to have confident/competent leadership, committed colleagues, and supportive partnerships who are in alignment with our goals and visions and who understand the needs of the community in which we serve.
If you could change one thing about the world, what would it be?
I would change the destructive mindset of our nation's current Executive Administration.