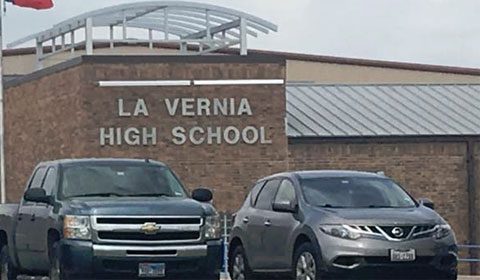 Peer pressure and sexual perversion have led to the arrests of nine students at La Vernia High School in Texas. The students, seven current, and two former students, were part of the school's sports program, which includes basketball, football and baseball. It is alleged that these students engaged in sexually deviant hazing rituals against fellow male student-athletes at the school. Most of the students involved in the attacks were part of the football program, according to sources.
The attacks go back to 2014 and it is alleged that students had objects such as coke bottles, deodorant bottles, steel pipes, baseball bats and broomsticks forced into their rectums. The story of the assaults came to light after one student told police she was sexually assaulted in the bathroom of La Vernia Junior High School by a group of boys. An investigation led to the arrest of students who came forward and confessed to their actions and uncovered a pattern of sexual assaults in the school district.
La Vernia, Texas, is a small farming community with a population of 1K, so the news of the arrests sent shockwaves through the town.  Local news was on hand to take pictures of two students being led out of the high school in handcuffs. Neither the names of the student suspects or their alleged victims have been released to protect their identities during the investigation. Police have also stated that some former students who are now adults are being considered as persons of interest in sexual assaults at the school. The situation has become so serious that the Wilson County Sheriff's Department and the Texas Rangers have become involved.
A statement was issued last week by the La Vernia ISD superintendent, Dr. Jose Moreno, it reads:
"Dear La Vernia Parents and Community, A complaint was filed in reference to High School Boys' Athletics. The District is aware of the complaint and is fully cooperating with the authorities as they conduct a thorough investigation. The District is under strict guidelines and is not able to comment on the complaint at this time. Rest assured that every precautionary measure has been taken to ensure that our students are supervised and safe."