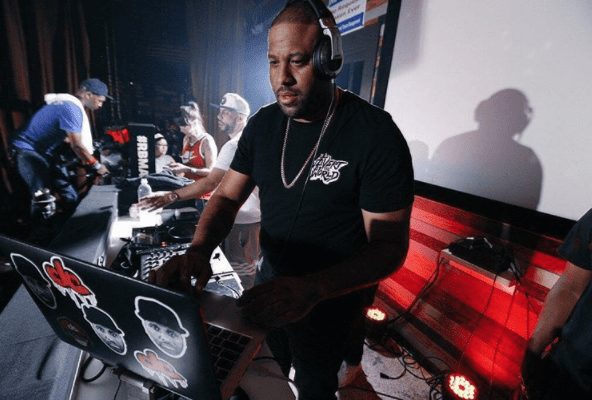 "Fresh beats, dope music and years of grinding is how Cannon Music was born," says master producer Don Cannon. "That's why I joined Craft Syndicate, a collection of entrepreneurs looking to celebrate the newest creators from the fashion, music, art and film industries."
DJ Don Cannon and Craft Syndicate are offering a game-changing partnership and opportunity.
If you can turn dope beats into unforgettable tracks, then Craft Syndicate wants to put you in the studio with Mr. Money Machine himself, one of the hottest emcees in the game. Register by April 20, 2017 for your chance to win a $15,000 grant to perfect your producer skills alongside Don Cannon.
Cannon has worked with a who's who of top 10 rappers including Outkast, Young Jeezy, 50 Cent, and Ludacris. He crafted his unique sound at Clark Atlanta University, where he joined forces with fellow Philadelphia natives to form a DJ collective known as The Aphilliates. His work on the Gangsta Grillz mixtape series along with a stint on Sirius Satellite Radio's "Shade 45" has positioned him as one of the dirty south's hottest DJs and personalities.
His eponymous, Cannon Music is a full service production and promotion company. He's also teamed up with DJ Drama and DJ Sense to create The Academy, an institution that helps prepare the next generation of music entrepreneurs for success.
He's looking for the artist who can put out the next club banger, it can be instrumentals, samples, blends, scratching. Just share the tracks that best represent your unique sound. If they're playlist-worthy, you might find yourself behind the boards with Don Cannon soon enough.
Register at Craft-Syndicate.com by April 20, 2017. Submit tracks by tweeting your Soundcloud links using #CraftSyndicate. Follow @Craft_Syndicate on Instagram and Twitter for program updates