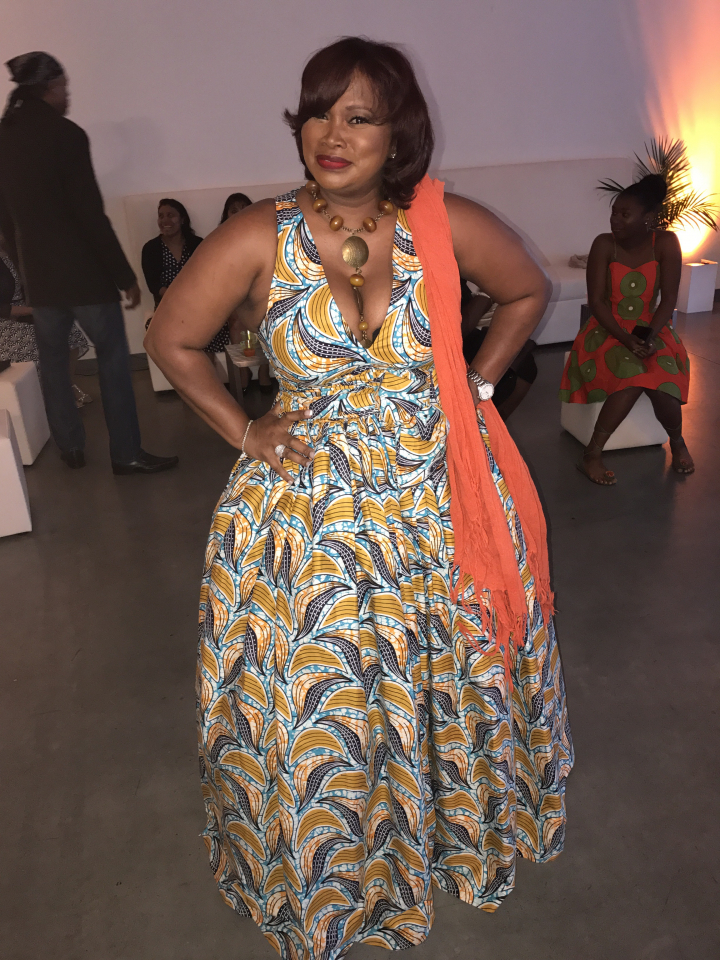 Break out the Red Stripe. Tropic Isle Living, an Atlanta-based pioneer of the natural health and beauty movement, is celebrating its 25th year of handcrafted success in 2017. For a quarter of a century, the brand has produced natural hair, skin and body care products. Tropic Isle Living offers organic, all-natural products from oils, herbs and berries from Jamaica, the rest of the Caribbean and Africa.
Launched in 1992, Tropic Isle Living opened the door for Americans and the world to experience traditional Jamaican herbal products that have been treasured for generations in the islands. Now, the brand produces tens of thousands of units and is growing rapidly worldwide. Products are currently available online and at hundreds of retailers around the globe—including a 2017 entry into South Africa via Clicks, a high-profile retailer with more than 500 locations.
In honor of this important milestone, the brand will also roll out a new look and feel for its entire product line. Tropic Isle Living's dedicated fan base will be glad to hear that the ingredients will, however, stay the same: plant-based, traditional, and rich in the natural beauty benefits that Jamaicans have relied on for centuries.
Tropic Isle Living was the brainchild of Michael and Lois Hines, a married couple who worked as business partners for more than 20 years. Michael Hines passed away in 2016, and Lois now heads up the company on her own.
"Nothing we make is mass-produced," said Lois Hines, the brand's co-founder and owner. "In Jamaica, our ancestors and elders pass this knowledge down from generation to generation, and we honor that process. Every Tropic Isle Living product is made the old-fashioned way to pay homage to our heritage, but also to preserve the integrity of the ingredients."
When Michael and Lois immigrated to the United States, they brought with them their passion for natural ingredients and their knowledge of traditional Jamaican uses for oils, herbs and berries. That's not all they carried with them, though—Lois Hines brought a gallon of Jamaican Black Castor Oil in her suitcase to sell to health food stores across New York City.
It was the first introduction the U.S. market had to Jamaican Black Castor Oil, which has myriad uses for hair, skin and nails and has long been used to treat a multitude of ailments and ills. Over the past 25 years, Tropic Isle Living has developed an extensive line of products for a complete natural beauty regimen. Jamaican Black Castor Oil remains their flagship ingredient for a diverse line of products.
Oils, Herbs and Berries: Jamaican Black Castor Oil
Michael Hines and his mentor, Baba Rashan Abdul Hakeem, were the first to coin the name "Jamaican Black Castor Oil," but the raw castor plant has long been used as a beauty product in the islands.
Castor trees are a familiar sight to Jamaicans, many of whom have a long heritage of family matriarchs making oil from the seeds. The castor plant, however, is originally from Ethiopia, and records show that the ancient Egyptians used it as far back 4000 B.C. Seeds from the plant, and an understanding of its many uses, arrived in Jamaica by way of the slave trade. By the 18th century, Jamaica was the primary supplier of castor seeds and oil to Europe.
Traditionally, Jamaicans called the oil from the castor plant simply "castor oil" until Hines and Hakeem established the name in 1991 to describe castor oil from Jamaica in its refined form.
Jamaican Black Castor Oil: An Artisanal Process
Jamaican Black Castor Oil has a toasted, nutty scent and ranges from light to dark brown in color. It is produced using a meticulous and traditional process by hand.
First, the organic castor beans must be hand-picked, and allowed to dry so the seeds will pop out of their pods. After the seeds are gathered, they are roasted, then pounded into mulch using a mortar.
The mulch is later emptied into a large pot, to which water is added. The pot and its contents are laid on a slow-burning wood fire. The contents must be continuously stirred, and as the oil rises to the surface, it is skimmed off. The oil is clarified repeatedly using a similar process until all the oil has been skimmed and no water is left. The final result is pure Jamaican Black Castor Oil, ready to serve as a key ingredient in a wide range of moisturizing, healing and cleansing products.
The castor oil line remains Tropic Isle Living's most popular line of products. It's a powerful and proven hair conditioner, but it is also traditionally used for aches and pains, laxative, skin issues, breast massage, and detoxifying, just to name a few benefits. The Jamaican Black Castor Oil line includes Coconut Black Castor Oil, Black Castor Oil Hair Food, Black Castor Oil Protein Conditioner, and Black Castor Oil Shampoo, Strong Roots Red Pimento Hair Growth Oil and Khus Khus Body Butter.
Tropic Isle Living advocates a holistic approach to health, and also boasts a robust line of herb-based bath products: Jamaican Bush Bath, Cerassee Bush Bath, Lemon Grass/Mint Bush Bath, Island Spice Bush Bath, and Ginger Bush Bath.
To learn more about the Tropic Isle Living product line, visit the company online at www.tropicisleliving.com.