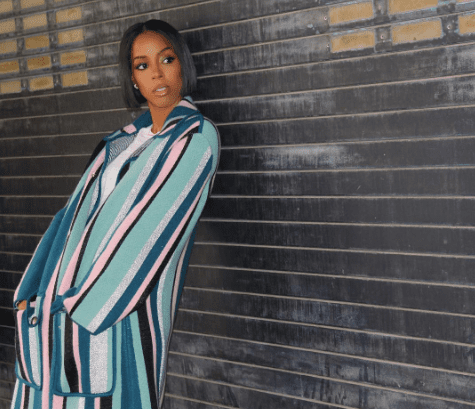 Kendrick Lamar broke the internet a few days ago with the release of his controversial video titled "Humble."
While it's clear that K.Dot's intentions are to uplift natural beauty, he has begun to received backlash from thousands of feminists who are appalled at his lyrics pertaining to stretch marks and Afro-like hair textures.
In the song, he goes on to rap "I'm so f—in' sick and tired of the Photoshop. … Show me somethin' natural like afro on Richard Pryor
Show me somethin' natural like a– with some stretch marks."
Although some women feel objectified by his song, Kelly Rowland feels empowered by the record. She posted a photo of herself on her Instagram account clad in a bikini with stretch marks on full display.
Do you think Lamar's lyrics are misogynistic?