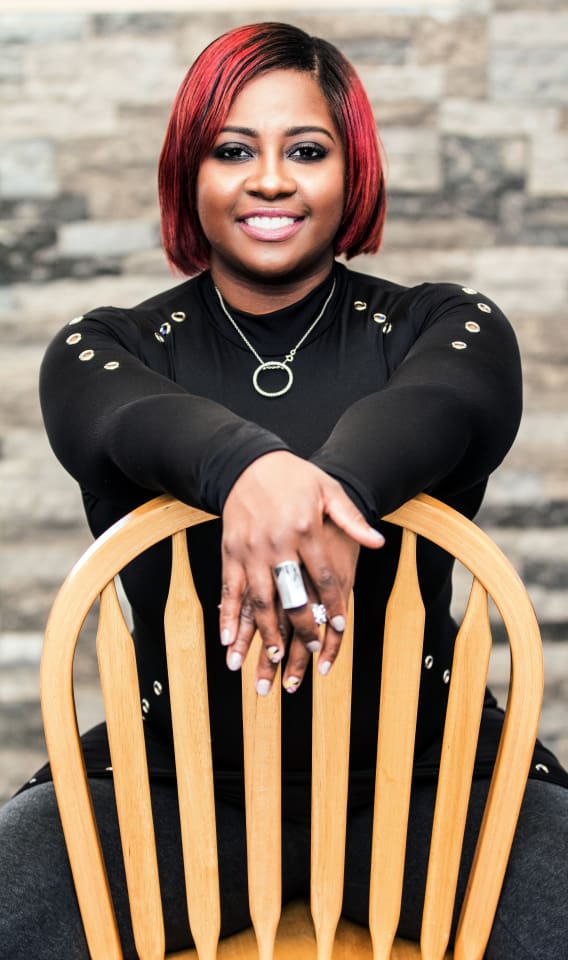 Philadelphia native Mya Kay Douglas is a best-selling author that's set to make literary history on April 4, 2017, as the first person to release three books on the same day. Two of her books are celebrity collaborations (Before Empire: Raising Bryshere "Yazz The Greatest" Gray and S.E.A.L.: Sex, Entertainment and Lies with Londell "Niko London" Smith of "Love & Hip Hop Atlanta") and the other book is the first of a fiction series titled The Clover Chronicles: Battling Brelyn.
Douglas is an eight-time author who has self-published three of her books. She likes to write books for young adults, with crossover appeal, children's books and Christian romance. Growing up in Philadelphia's inner city, Douglas believes literacy can open the door for children to talk about social issues in a new way.
Rolling out sat down with Douglas to find out more about her style as and author. In the exclusive interview below, she discusses her inspiration for writing, the books and authors that have most impacted her life as well as her overall writing process.
What inspired you to write your first book?
My first book was inspired by the need to see more underrepresented faces and situations in literature. I grew up being able to read books and see myself or stories that represented my culture, but as I got older, that wasn't always an easy option. People of color and stories of color are very underrepresented in fiction, and we continue to see the same problem in other facets of entertainment such as Hollywood.
Tell us about your books and the reason you decided to write them.
I have three books coming out on the same day (The Clover Chronicles: Battling Brelyn, S.E.A.L.: Sex, Entertainment and Lies and Before Empire: Raising Bryshere "Yazz The Greatest" Gray). However, the fiction [book, The Clover Chronicles: Battling Brelyn] is where my heart is. It's a new young adult family saga. It's also a series. Here is the [overview] below:
Battling Brelyn [summary]: In Battling Brelyn, love, self-acceptance and family expectations collide when 15-year-old Brelyn Clover, who suffers from Lupus, and her new neighbor, Saith Richards, a paralytic athlete, follow their hearts against opposition and the physical challenges of their conditions
The Clover Chronicles Series [summary]: In The Clover Chronicles, the four Clover siblings and their parents conquer fame and betrayal and fight to keep family bonds strong in this new young adult series where every Clover has a secret.
What key messages do you want people to walk away with?
From by fiction book, Battling Brelyn, I want people to understand that lupus is a disease that affects the African American community in a huge way. We are losing people under 25 to this disease and not a lot of people know how fatal it can be. I also want people to realize that when you see a family of color in literature or in entertainment that are wealthy, it doesn't have to be from selling drugs, stripping or doing anything illegal.
Do you have a specific writing style?
My writing style is edgy and colorful. I love writing in a cinematic way. If people can visualize what I'm talking about from the first page, then I've done my job.
What books have most impacted your life or your career as a writer?
The books that most impacted my life were the ones that I read by Maya Angelou, who I was named after, children's literature that encouraged me to dream big and Sharon Draper. She was an English teacher and I've read all of her young adult books. She always captured the stories of children of color in a way that made her characters relatable.
What books are you currently reading? Why this writer?
I love Christina C. Jones. She's an amazing romance writer. She really knows how to capture the complexities of black love in a way that makes you not want to give up on your mate.
What new writers have piqued your interest?
Right now, I'm looking out for Nicola Yoon, another young adult author of color. She has already sold the rights to her first novel, Everything is Everything, to Hollywood. I love when women of color make the New York Times Bestseller's list, because it isn't easy in fiction.
If you had to do it all over again, would you change anything about your latest work?
Absolutely not. Brelyn is my most complex character to date. It took me eight novels to get her out of me and she has earned her place in my life at this point. Her story was told exactly the way she wanted to tell it.
Is there anything you find particularly challenging about writing or coming up with a concept for your book?
Actually, it's the opposite. I have too many ideas, so I usually put some in movie form or I'll write a pilot for a television script. Because I write in so many different mediums, I can afford to have a lot of ideas.
What was the hardest part of completing this project?
The hardest part of completing this project was not crying while writing it. There were times I shocked myself the way I was able to capture Brelyn's pain which she had body pain from her lupus.
What advice would you give other writers?
Write. Write all the time. I don't like when I meet people that say they are writers, but they aren't writing. You have to write. Everything else will take care of itself. And try writing stuff you don't want to write. It may surprise you. I never thought I would write romance, but I've found that I love it.
Describe the process of getting published.
The process of getting published is different for everyone. There is no one way. Self-publishing requires a lot of work. You have to wear all the hats – writer, designer, editor, publicist, etc. Mainly, you have to write a great book, rewrite it a few times, pitch it to several agents and then see if one of them will sign you. If so, they will pitch you to the major publishing houses. But my route wasn't traditional at all. I have a great independent deal that gives us the perks and benefits of a traditional deal with a lot of extras.
What were the literary, psychological and/or logistical challenges in bringing your work to life?
Psychologically, nobody wants to write about a teenager possibly dying in their book, but it happens. Lupus can be deadly. As far as literary challenges, I would have to say the wait is hard. I signed my deal in June of 2016 and the book isn't being released until April 2017. But it was worth it, especially since I got three projects at once.
Everyone's process for writing is different. Explain yours.
My process for writing is pretty simple. I write down the idea, write a one page synopsis and then determine whether I want it to be a movie, book or TV pilot. Once I decide, if it's a book, I start writing. I only outline my characters, not the book. I always write down everything that I need to know about my characters, down to their favorite foods. This helps me because once I start to write, I can determine how I want to make the magic happen on the pages, but knowing my characters inside out lets them do all the talking; I just follow their lead.
What are some of your favorite books and why?
[Some] of my favorite books:
The Bible (it's the blueprint for life);
Maya Angelou's "I Know Why The Caged Bird Sings" because it captures her innocence as a child and shows the things that a lot of black women have gone through;
A Child of God by Lolita Files because I had never read a book about incest before but Lolita wrote it so well that I could look past that and see the great story;
Sheila Copeland's "Chocolate Star" series, which equals four books. She writes Christian fiction (romance) like nothing I've ever seen. I've read the four books in that series at least three times each. I miss those characters so much.
Please provide three good to know facts about you. Be creative.
Three good to know facts [about me are]:
Basketball is the way to my heart. I'm my future husband's dream come true with that one.
I taught English in South Korea for a year in 2013 and took Taekwondo, so watch it!
I can tap dance my behind off. I danced most of my life, but tapping was my thing.
Tell us about your first job.
My first job was at 12 years old. I was making $4/hour helping the local Avon office bag products, stamp their books and whatever else she would let me do for four hours a week.
What is the mission you set out to accomplish with your voice in your books?
My mission is to prove to youth that you can be an artist and not starve. I also want young people's stories to be heard, even if they're not the ones telling them.
Who are the writers you reread and why?
Sheila Copeland, Karen E. Quinones Miller, Sharon Draper and Maya Angelou. I already mentioned Sheila Copeland, Sharon Draper and Maya Angelou and why I love reading them. Karen E. Quinones Miller was my mentor for several years. Her books always have well-developed characters. You literally feel like you can name people in real life that match her characters in any of her books.
A great book has what?
A great book has well-developed and relatable characters; a unique voice; a great story line and possibly an even better B story (usually the romance story in the book or the subplot) and great prose.
You develop character and ideas by …
I develop character and ideas by watching everything: people walking down the street, listening to great news stories, watching great crime shows and always listening to what today's youth are saying. This helps me a lot.
Where would you travel if you could to write your next book?
Well, I wrote two film scripts and two books while in Korea. I would travel to Aruba or Belize to write my next book. I always wanted to write by the water and finish a whole book to see what kind of inspiration I could draw from the scenery and if I would finish quicker.
What is the gift of reading and why open up a new world?
The gift of reading is exactly that: being able to escape to a new world. Fiction gives you that and allows you to forget about reality for a few hours every day. You also get to go inside of the author's head because writing and reading is like a marriage. You become a part of the family once you start to read a series. You want to know what's going to happen next and you show up every day to find out. Other than television, no other form of entertainment makes people feel that way in my opinion.
To find out more information on Mya Douglas, please visit her website at  www.writermya.com.