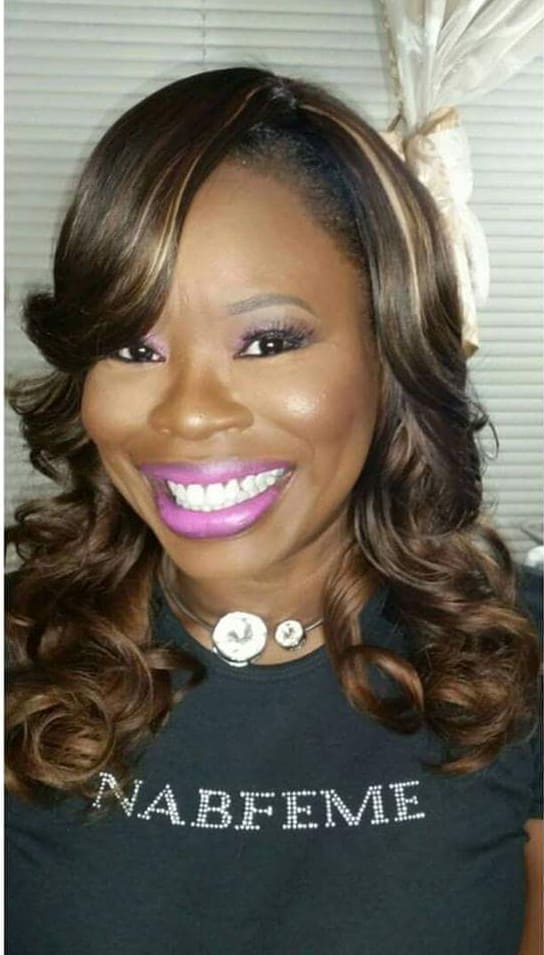 The Atlanta chapter of National Association of Black Females in Media and Entertainment (NABFEME) is holding an inaugural NABFEME University, which will showcase members of the entertainment industry in TV, radio, film, PR, sports and business and one-hour workshops aimed at preparing women with strategies in career growth and current trends.
Zina Brown, MBA, PM-NABFEME Atlanta operations manager says, "NABFEME makes a difference through five areas of service – education, mentorship, networking, sisterhood and faith. We invite interested parties to join us and become a part of that difference."
In an interview with rolling out, Brown had this to say:
What is your day-to-day like at work?
As a dual-career person, my day to day is driven by the projects that I am working on. For example, if I am working a TV idea to pitch, I'm also working on writing and editing footage to produce a sizzle reel.
What inspires you to show up at work every day?
I love to tell untold stories and give different points of view.
How did you determine your career path?
I love music videos and movies but wanted to reshape the negative views of some women. What's a better way than through making movies? I received a script written by a Sherita Bolden titled Life Project. Having taken the script and making a short film, it gave me a such a high. The process allowed me to take my classroom education and apply it to a dream, creating the visuals to show positive stories.
What industries connect to your career choice?
The entertainment industry is a place that accepts creativity and offers very flexible hours.
Describe the future skill sets that are essential to future business leader and innovators.
I believe in continuing your education whether is formal, or the job training or life experiences. I am a student of life and will always look to future skills like better relationship building, improving on my communication style and stay abreast of technology.
Define innovation methods you apply to your business and life.
How I apply innovation methods to my life is by staying prayed up. I believe knowing and studying about Jesus is the top tier to any innovation methods.
Describe goal setting methods you use and how you evaluate success.
I set daily, weekly, monthly and yearly goals. I write on a white board so I see the goals. I journal in a notebook or memo application on my phone. I believe in writing goals as you can see or think them is best. Get them out of your head and on something you can see
Who do you consider your peers in your field? How have they supported you? What best practices have they shared?
Ava DuVernay, Neema Barnette, Julie Dash, Shonda Lynn Rhimes and Gina Prince-Bythewood are my peers. They support me by making outstanding film projects and opening doors for other black women. In the career of directing and producing film and TV projects. They demonstrate to me never give up on your dreams success is just around the corner. I've met Neema and Julie and both women were approachable, friendly, and shared words of inspiration to "never give up."
Name your favorite role models for success in two different industries.
Serena Williams
Bill Gates
Names three books that changed how you saw life and that you recommend to others.
The Bible – inspired by God
What Makes the Great Great – Dennis P. Kimbro
Pray Like a Man and Win Like a Woman – Gail Evans
Describe why lifelong learning is important to you.
I believe lifelong learning is the key to staying fresh and relevant.
Describe the voice of success that you hear in your head.
God is first, then family and everything else is gravy. You are a wealthy Oscar-winning director and producer. Your movies will be seen worldwide. You will direct the biggest and discover the world's best talent. Success is yours for the taking and to be remembered as a person who made the world a better place to live in.
Community success based on what you do in the community means what to you?
I have in my heart that I must give back to the community as I do though church, NABFEMEATL (www.nabfeme,org) and working with youth.
Technology plays what role in your daily life?
Well, my bachelor's degree is in computer science. I have had a love for technology from when I took my first computer class in high school. I am excellent with technology, like a hairdresser is great with hair. I use technology daily.
What software and technology tools have made the biggest difference in your life?
Microsoft Suite – my various editing software and social media have allowed me to do, create and reach many people I might not been able to contact.
Define your personal culture.
My personal culture is defined by my upbringing, my family relationships and my journey through life and the positive burning passion that is my DNA.
How does music impact and influence you?
I love music. I listen when I'm happy, sad, mad in love, but most every day. Music can change my mood and how I feel.
Describe your favorite vacation spot.
I love warm weather and beaches. I love looking at blue skies, smelling a sea breeze, listening to the ocean dance while sand is between my toes. I love looking into the moon light, while feeling the wind blow gently on my face. My favorite vacation spot would have peace but lots options of activities and the people would show nothing but love.
If you could change one thing about the world what would it be?
If I could change one thing I would hope all mankind would give their life to God because hell will be too hot and devastating to endure for all entirety.
If you could change one thing about yourself what would it be?
It would be to be a better person than I was the day before.