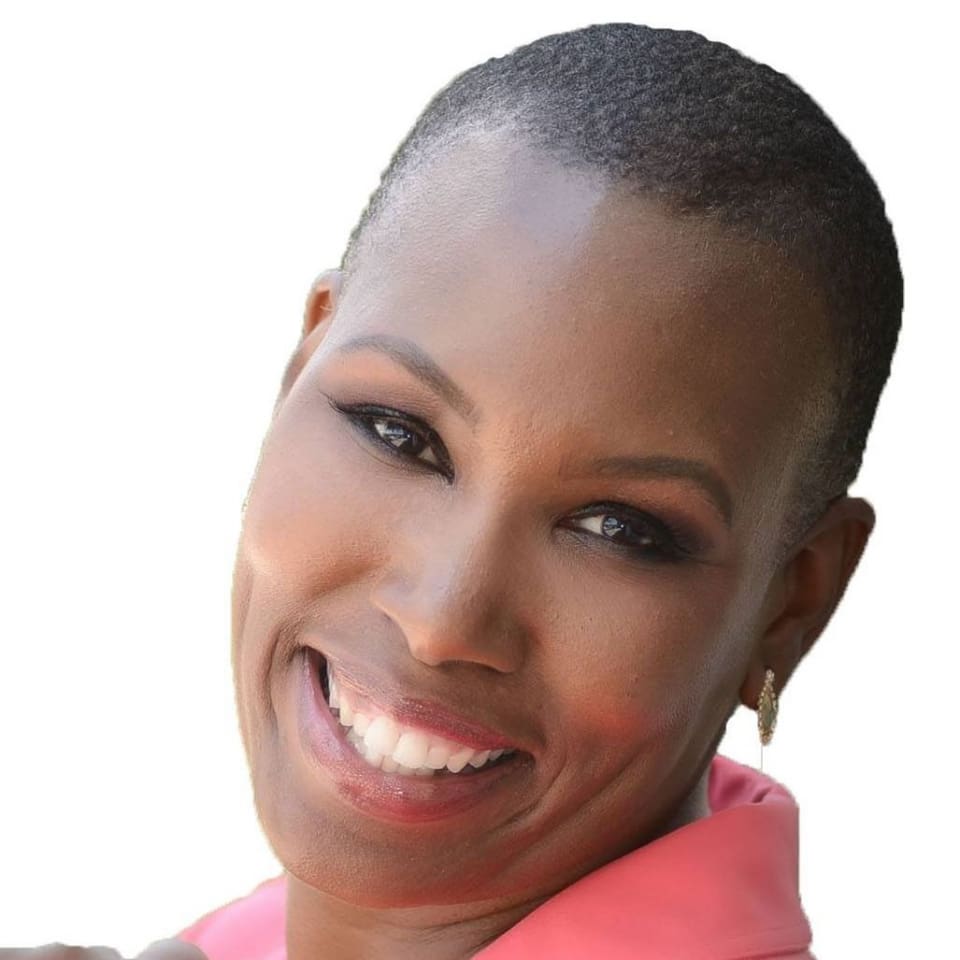 Passionate about providing quality education to schools and daycare centers around the world, Obioma Martin was led to start OMART Training and Development, a company that provides professional development, mentoring and coaching services to childcare providers. Martin's company specializes in early childhood education and has successfully trained, consulted, and placed over 1,500 child care practitioners in Philadelphia communities. OMART has successfully helped over 100 new startup daycare owners and has worked with over five hundred daycare owners in the Philadelphia tri-state area to provide professional development training and mentoring to their staff. Martin's company also offers child development associate credential courses and have been teaching and facilitating them since 2005.
Martin is also the founder of OMART Women Supporting Women, a 501c3 nonprofit organization that supports women who have a desire to start a business or return to school. The organization helps to put an end to domestic violence by providing coaching and networking events to educate and empower women to be their best. Annually, under OMART, Martin hosts a retreat held in March to allow aspiring women business owners, who have a passion for running successful businesses, network and connect with each other.
Martin received an associate degree in early childhood education from the Community College of Philadelphia, a bachelor's in childcare management from Chestnut Hill College, as well as a master's in early childhood education and leadership from Arcadia University. Just recently, Martin completed the Goldman Sachs 10,000 Small Business Program in Philadelphia.
Martin took time out of her busy schedule to talk with rolling out about her passions and journey.
Describe how your record reflects a sustained level of top performance?
I am results driven. I teach people how to fish and I am very passionate about it. I had the No. 1 program for workforce development for two years in Philadelphia, with 99 percent placement and retention. In December 2002, I became a licensed daycare owner with no prior knowledge of how to care for children or understanding of child development. Within five years, my daycare had become accredited receiving a STAR 4, which is the highest-level achievement of quality for daycares in the state of Pennsylvania. The first two years of my childcare business, I spent in the library educating myself because no one would help me. I was also enrolled at The Community College of Philadelphia for Early Childhood Education and the CDA credential [child development associate] at the same time. I closed the doors to my daycare in August 2007 so that I could focus on coaching and consulting others about how to open daycare centers and achieve the same results that I did. I created a workforce development program for the welfare to work population in 2007 specifically for individuals who wanted to work with children ages birth through age 12. I became a CDA instructor and observer in 2005. As a result of the workforce development program that I created, over 3,000 women have received the CDA credential and are employed full time working with children today.
How has staying the course been a factor in your personal and professional life?
I am a survivor. I grew up in the projects of South Philadelphia, life was not easy. We were very poor. I moved around a lot and lived with many different people. I went to a different school every other year. All I know how to do is push: pray until I get a breakthrough. Growing up in the projects, moving around and living with various people has definitely shaped the woman that I have become. I was an alcoholic by the age of 13 years old and a parent by the age of 16 years old. However, I was an honor roll student and had to maintain a job since the age of 7. I started out cutting grass for the elderly in the projects and moved on to selling ice cream cones on the corner. As I got older, I sold random items such as socks and incense. By the age of 13, I received salvation and by age 16, I stopped drinking. I had my own jewelry design line, did hair for money and made clothes for people. My famous styles were finger waves and braids! I refused to become a negative statistic regardless of my past so I work hard.
Beyond the scope of your work, what causes do you support or participate in?
I give 15 percent of my income to the church that I attend, Christian Stronghold Church in West Philadelphia. I am an advocate for children and families. I sit on various early childhood committees statewide in Pennsylvania, such as the Federal ECE Advocacy Group, Office of the Mayor ECE Workforce Development Group, Southeast Pennsylvania Early Childhood Coalition. Under my nonprofit organization called OMART Women Supporting Women, I host monthly BREATHE Empowerment Circles for women free of charge at Temple University in Philadelphia on the 4th Wednesday night of every month. I also host bimonthly complimentary Mastermind Sessions to support women in business at The Community College of Philadelphia.
Tell us about how your laser focus on your efforts has factored into helping you get to where you are today?
I value my freedom, creativity, and the blessing of being a mother who is present for my children. My family and children keep me focused. I have five children ages 4, 12, 16, 22, and 24. Three of my children have special needs. The 24-year-old was born premature and is deaf. My 16-year-old has a sensory integration disorder, and my 12-year-old has dyslexia. My children and their various learning styles give me strength to focus on what's most important in life. They motivate me to be determined to win in every area of my life. Everything that I do is for my children and the legacy I am working hard to leave behind for generations to come.
What is the art of communication to you? How has your communication style factored into your success?
The art of communication is actively listening and knowing when to be quiet. I did not always listen starting out in life and business. Not listening in the past prevented me from being afforded opportunities, a seat at different tables, receiving invitations, or securing a contractual opportunity for my business. When I started to actively listen and become completely and mentally present in every conversation, my income potential drastically changed.
Has competition or being driven been a key factor in your success?
I had to learn how to compete with myself and not others, always striving to do better than the last time. I am very conscious of the legacy that I am creating and leaving for my children. I am driven, I refuse to be defeated by any person, place, or thing. I am resilient.
Tell us about how education has played a role in your success.
Education has allowed me to have a seat and a voice at political tables, with different organizations, and professional organizations. I am an educator, my business, OMART Women Supporting Women, is to help women and childcare providers succeed above industry standards. I have two master's degrees from Arcadia University because I had to constantly prove that I have the education to support myself as a business consultant, industry expert, mentor, coach and mother.
How has being empathetic and listening to others helped shape your success?
I am always thinking about children and families, including the underprivileged, the voiceless children, and teenagers. I give them a listening ear as someone who truly cares and empathizes with their situations in life. Some things are non-negotiable for me such as investing in our community. I think these passions and empathy have allowed me to gain the level of success I have been graced with this far in life.
What is your favorite affirmation and how has it been a factor in your life?
"I am wealthy, healthy, healed and whole, nothing missing or lacking in Jesus name." This affirmation reminds me of who I am and whose I am. Life is not always easy to navigate. The God that I serve says that I am complete because of his shed blood on Calvary.
Finish the sentence: Expressing gratitude to those around me …
Is necessary, tomorrow is not promised to anyone. I need the people that support me and who are loyal to me know how much I appreciate them.
Finish the sentence: Learning to let go of trying to be perfect has …
Helped me to fall forward, give myself permission to make mistakes and get back up again.