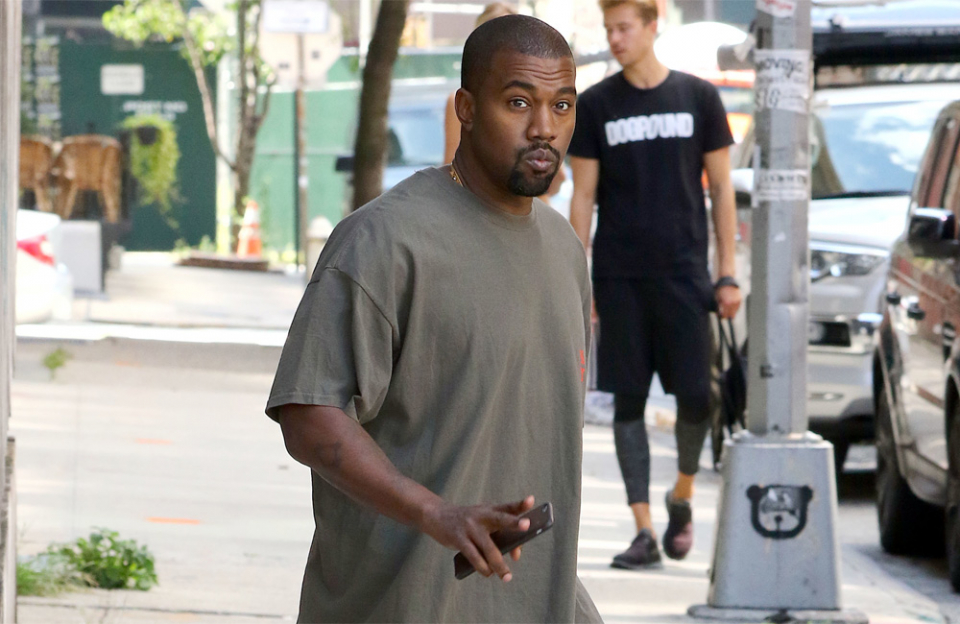 Kanye West's The Life of Pablo has gone platinum, making it the first streaming-only LP in history to reach the milestone.
The "Famous" rapper's seventh studio album has been certified by the RIAA following its release last February. In total, the record has been streamed over three billion times.
It comes after it became the first streaming-only record to hit No. 1 on the Billboard charts.
The 39-year-old musician made it clear that he would no longer be releasing music in CD form last year. He posted on Twitter: "Uuuuum … hi everybody! … I was thinking about not making CDs ever again … Only streaming … the Yeezus album packaging was an open casket to CDs r.i.p … uuuuuuum, so there it is … No more CDs from me."
His 18-track LP was only made available through Jay Z's streaming service TIDAL, and Kanye stated that the album will never be available via Apple Music.
West previously slammed Apple Music and Tidal for ruining the "music game." The hip-hop star — who is also known as Yeezy — urged Apple to buy his pal Jay Z's exclusive streaming site before they "f**k up" the whole music industry. He fumed on Twitter: "This Tidal Apple beef is f—ing up the music game … I need Tim Cook Jay Z Dez Jimmy Larry me and Drake Scooter on the phone or in a room this week!!! …
"F— all this d–k swinging contest. We all gon be dead in 100 Years. Let the kids have the music. Apple give Jay his check for Tidal now and stop trying to act like you [sic] Steve."
West was forced to cancel the remaining dates of his Saint Pablo tour last year, and was swiftly hospitalized for sleep deprivation and exhaustion, but the star is eager to reschedule his dates and put on a show everyone will be desperate to see.
A source previously said: "Kanye wants to finish the tour. He loves his show. He wants everyone in the world to see it."