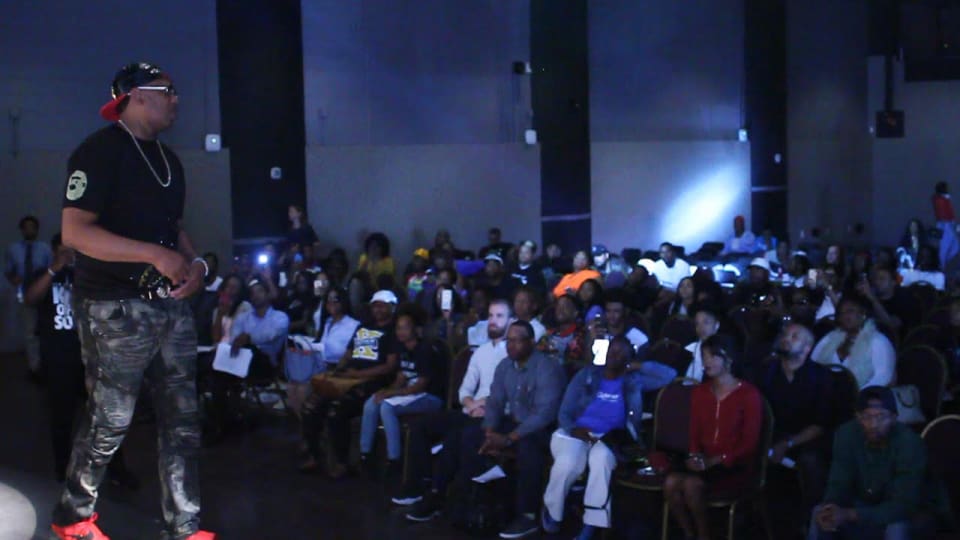 The legendary and phenomenal entrepreneur Percy "Master P" Miller has a project that will make all African Americans and Americans proud. The Ice Cream Man: King of the South, a biopic about Miller's life and rise through the entertainment industry and formation of his hit-making, multimillion dollar and multiplatinum-selling organization, No Limit Records, is set to debut on Martin Luther King's birthday in 2018. The project recently held several casting calls in New Orleans looking for that perfect cast to represent his journey. Miller was on deck to screen the multitudes of talent that came out in hopes of becoming a part of history.
Master P, the consummate entrepreneur and prodigious billion-dollar entertainment executive has his eyes on a biopic movie franchise. With the motivation to move past his pain, it's through perseverance that Master P shares his incredible fortitude to create from humble beginnings an American story that will inspire generations to live their dreams and listen to no one but God.
Master P continues to hold casting calls for his biopic, where young actors show up in droves, in his continued effort to acknowledge that there is talent present in many young urban Americans. Master P is confident if given a chance, these young urbanites have a shot at making it big because they're talented, they just need an opportunity.
Master P is an accomplished executive who opens the doors for others to shine just like he did. With No Limit Records giving him the experience he needed to live his dream, he's sure to inspire many others to reach for their dreams as well. Take a look at the crowds that came out to audition for and meet the phenom himself.